A First-Time Home Buyer's Guide For Building a Home
A home buyer must consider many factors before making a purchase, including location, cost, market trends, taxes, HOA fees, and also the property's overall condition. Each property buyer also has a list of must-haves (the things they can't live without) and nice-to-haves (the things they want). And, if you find yourself in this position, you might also need to decide correctly whether buying a house is better than building one for your circumstances. So, what are the things first-time homebuyers should know about building a house?
The things first-time homebuyers should know about building a house are all of the pros and cons of doing so. Some pros include personalization, no to little rivals in the market, maintenance, everything being brand new, and lower energy costs. While the cons of doing this are that you must go through a waiting time, negotiations, debris and commotion, mental stress, and invisible prices.
If you are willing to buy a house, make sure to know why or why not you should build one yourself. Go through the following pros and cons of building a home and make the right decision and leave no regret. So, make sure to keep reading, as this guide for first-time homebuyers will tell you everything you need to know about building a home!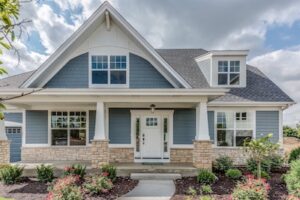 Pros
While most people tend to buy a house rather than start from scratch and build a home, there are many advantages to doing so. The advantages of building a home include:
1. Personalization
The first advantage of a home building process includes personalization or tailoring details to your preferences, from the floor plan to the sinks, lights, and doorknobs. Customization options are available for even mass-produced homes amid subdivisions, such as paint colors, flooring, and cabinetry.
2. Almost No Rivals In the Market
The housing market in 2022 is expected to be very active. There was a dramatic drop in the average number of days on the market for existing properties in March. Due to the rapid pace at which houses are selling, competition is fierce while searching for the best pre-existing property at the best possible price. If you own the land on which you intend to construct a house, however, you have no rivals.
3. Maintenance
Little upkeep is required because brand-new houses are constructed following modern construction rules and have cutting-edge appliances, so you won't have to be concerned about major repairs or replacements for at least a few years. In addition, since you are the first owner, you need not worry about discovering any poor DIY fixes made by the previous occupant.
4. Everything Is Brand New
One of the major advantages of being the first owner of a property and building a home is that everything in it will be brand new. This means you will have the opportunity to begin anew with all brand-new fixtures and fittings. So, there is no more worrying about what potential repairs or renovations you'll need to do. As well as no more wondering how many years of use a certain item has seen. You can start fresh with all new materials and appliances that meet your specific needs and preferences. Knowing that everything is in perfect working order means less stress and fewer surprises down the line.
5. Lower Energy Costs
Building a home also allows you to make the most of current trends and technologies. You can customize your home to be more energy efficient, allowing you to save money over time. As cost-effective cooling and heating systems are a common feature in brand-new construction, and as a result, homeowners may expect to see significant reductions in their annual home energy use. Also, being able to install up-to-date appliances means that they'll be less likely to require repairs in the future.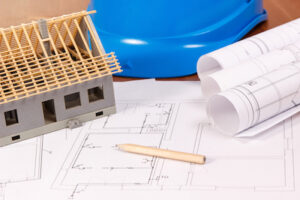 Cons
You are already aware that the cost of building a home is more than the cost of purchasing an already-constructed house. That's not terrible if you have the financial means to cover it, but it may be a deal breaker for others. Let's not forget the other disadvantages of house construction:
1. Waiting Time
It takes around seven months to build a new home, and that doesn't include the time it takes to get permits and design the house. Only 48 days are needed to complete the settlement on an existing home. 
Keep in mind that you will need to pay for temporary housing until your new house is complete, so if you decide to build, you may have to continue paying your present rent or mortgage in addition to the building costs for a few months.
2. Negotiation
Price is not easily negotiated even though most homebuyers hope to save money by doing so. While this is routine in the secondary market, buyers in the new construction market typically have less leeway in reducing the purchase price and closing charges. Nonetheless, an existing property is likely to provide more value.
3. Debris and Commotion
It's possible that you'll have to cope with excessive noise, traffic, as well as glops of dirt along your rides if you construct the residence in an area where other new properties are also being constructed. At worst, you might get a roofing spike or screw embedded in your tire. 
Even while things will settle down as more people finish building their houses, if your endurance for noise and chaos is poor, you might want to think again about moving in.
4. Mental Stress
Buying land, settling on a house plan, selecting flooring, cabinets, countertops, fixtures, exterior trim, and interior trim, along with countless other options may all add a lot of stress to the home-building process. All of this must be accomplished while sticking to your financial plan.
Keeping track of everything that has to be done to complete a home takes a lot of time and effort. So, you have to have the mindset to attend to every little detail required to build a brand-new home.
5. Invisible Prices
Labor, materials, permits, architectural drawings, and inspections all go into the final price of constructing a house. Choosing less expensive materials and doing a lot of the labor yourself can help you save money. The total amount you'll spend on a house construction project can vary depending on the quality of materials, fixtures, etc, you choose to build your home.
Construction equipment maintenance can be an invisible cost when constructing a home, as they are not always included in the base price of the home, as well as if the equipment needs to be replaced. So, when building a home, it's important to budget for John Deere replacement parts to keep the equipment running smoothly and factor them into the overall cost of the construction project.
The sticker prices of countertops, fittings, and appliances are only the beginning of your financial commitment. Costs associated with upgrades and repairs not originally budgeted for can quickly push up the purchase price of a new house, which might or might not be included in the original agreement.
You need to be prudent and save up cash in case of unforeseen costs. Also, expenses incurred after the move, such as those for gardening and window coverings, can be very expensive.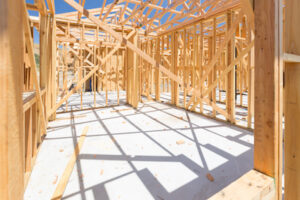 Final Words
Constructing and purchasing a ready-to-move-in house both have their advantages and disadvantages, so making the decision should depend on your own circumstances. It's possible that, in order to have the personalized touches, you might want to consider building your own home. But, you should anticipate a more expensive procedure that will need more attention as well as effort on your part. Although, when you are short on time, buying a property may be the best option for you. You may have to settle for a less-than-ideal floor plan, but it will be typically less time-consuming and stressful.