How To Add To Your Property's Value With A Backyard Remodel
You know that saying, "if you want to sell your house, make it look pretty?" It's true. That's why many homeowners who are looking to sell their homes are remodeling their property to increase their likelihood of selling in the market and to increase their value. With this being the case, a part of your that you can remodel that will not only increase its curb appeal and overall value but also add to the possible activities and fun is the backyard. So how to add to your property's value with a backyard remodel?
Some ways that you can add to your property's value with a backyard remodel include adding a pool or hot tub, pergola, fence, and a fire pit. Other backyard ideas are to build an outdoor fireplace, an outdoor kitchen, plant a vegetable garden, and more!
Now that you have an idea of some of the different ways that you can add to your property value with a backyard remodel, let's take a closer look at all of them and discuss some other great ideas! So, if you're looking to add value to your property, keep reading as there are plenty of changes you can make that will have lasting effects on the appearance of your home. Here are the rest of the ideas you can make to your backyard space to make it more attractive to potential buyers.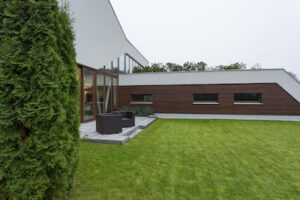 1. Add a Pool or Hot Tub
If you love entertaining, nothing is more fun than hosting a backyard party. And if you're already having a party, what could be better than an outdoor bar? You can still show off your home's interior design style with your outdoor bar and make it feel like part of the interior. If you're planning to sell in the next few years, a pool can make all the difference in getting your home sold quickly and for top dollar.
Also, if you have kids, then you know how much they love to swim in the summertime—and what better way to let them do that than with a pool or hot tub? Not only will they have something to play with when they visit their grandparents' homes, but also it'll be great for entertaining guests. You'll want to make sure that your pool or hot tub is covered when not in use though!
2. Add a Pergola
A pergola can provide shade for your yard or patio during the hot summer months when it's too hot to be outside without some kind of protection from direct sunlight. You may also want to consider adding plants around your pergola so that it looks more natural and inviting for guests who visit your home often!
3. Plant a Vegetable Garden
A vegetable garden is a great way to add value to your home. When you plant a vegetable garden, you are growing food for yourself and for others. This is a wonderful feature for any homeowner to have. It also adds value to your property because people will see that you are a responsible person who takes care of their property.
4. Add a Fence
Adding a fence around your backyard can help increase the value of your home by making it look more secure, which makes potential buyers feel more comfortable purchasing it. This will also make it look more appealing because there won't be any weeds growing in between the cracks or animal droppings lying around on the ground outside—which can be an eyesore if they're not cleaned up regularly throughout the year! 
5. Transform Your Lawn Into a Playground For Kids
If you have kids, having a backyard is great. But if you're looking to sell your home someday and want to increase its value, you might want to consider turning your yard into a playground for your kids.
6. Build an Outdoor Fireplace 
Having an outdoor fireplace and patio in your backyard can create an inviting atmosphere that will make people want to stay awhile. It's also great for entertaining guests during those hot summer nights and makes your house look more spacious and inviting, which is something that buyers look for when they are considering purchasing a home.
7. Add a Fire Pit
Fire pits are another great way to improve your home's curb appeal while adding value at the same time! They're great for entertaining guests during warm weather months; just remember not to use them inside your house or garage because it could cause damage if something goes wrong (like an accident with an electrical outlet).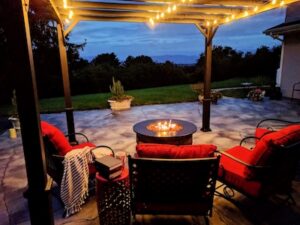 8. An Outdoor Living Space
A patio or deck is a great way to make your backyard feel more like a room and less like a yard. A patio can be used for entertaining, relaxing, or just having a cup of coffee in the morning. If you have kids, outdoor living space is a must-have because it will give them a place to play without being inside the house.
9. Create a Pond or Water Feature
Having fish in your pond is not just nice for the environment, it also gives potential buyers something extra to look forward to when they purchase your home! Adding fish to your pond is also very easy and inexpensive—you can even start with goldfish!
10. Freshen Up the Landscaping
If you're feeling like your yard needs a little refresh, consider replacing some of the plants or re-doing the landscaping in general. This can give your home a whole new look—and it will make it feel like a brand new place for you to enjoy!
11. Install Stairs In the Backyard
One of the most popular ways to access your backyard is with stairs that lead straight down from the back door or deck in your home. If this isn't something that's already in place, consider adding stairs so that you can easily get down into your yard without having to go around through another part of the house first!
12. An Outdoor Kitchen
Outdoor kitchens are becoming more and more popular as people look for ways to make their homes more inviting and functional while maintaining their outdoor design aesthetic. It is a fun way to entertain guests while also giving you the space to cook with friends and family members.
13. Add an Outdoor Shower
Imagine coming home from a long day at work, heading over to your outdoor shower, and getting all squeaky clean as you stand under the warm spray. It's like a vacation in your own backyard!
14. Plant Trees
Trees are one of the best things you can add to your backyard if you want to increase its value. They not only provide shade and curb appeal, but they also help keep the air quality clean and reduce noise pollution from traffic in neighboring areas.
15. Invest In a Well-Maintained Lawn
Aside from installing outdoor lighting, another way you can add value to your property is by investing in a well-maintained lawn that's free of weeds and other pests. A well-manicured lawn will not only add value to your property but also give potential buyers an indication of how much pride you take in caring for it.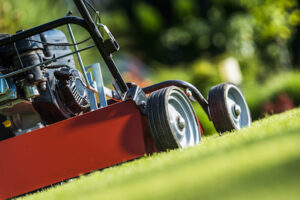 16. Install Landscape Lighting
If you're looking to add value to your property, a backyard remodel is a great place to start. One of the best ways to do so is by installing outdoor lighting. This can help make your home look more inviting, as well as increase its curb appeal. Adding outdoor lighting will also allow you to enjoy your yard more at night and reduce the need for artificial lighting inside the house.
Final Thought
A backyard update can be an incredibly powerful tool for turning your house into a place that buyers will want to live in and make their own. It's also a great way to increase your property value, which means more money in your pocket when it comes time to sell! In this article, we've outlined the reasons why a backyard update could be just the thing for you. We hope you found the information useful—if you have any more questions about how a backyard update can help boost your property value, don't hesitate to contact us!