My wife and I have always been interested in building our own home in the future. The idea of designing our own sanctuary for our most desired purposes is very appealing. We have always been fascinated by remodeling sections of our current home. We have always tried to do some of these renovations ourselves, but often we have had to call a highly equipped contractor to help us do the work. The need for new home construction workers are not going away. Every year, each city progresses and develops just a little bit more. Some cities are growing faster than others and every year there are new trends in home construction. So, we decided to get ahead of the curve and research these trends.
So what are the new home construction trends? Technology supplementation, hemp construction materials, recycled construction materials, design and build model increasing, material costs increasing, and Millennials are leading the way in new home construction business. 
1. Technology Usage Continues to Increase in New Home Construction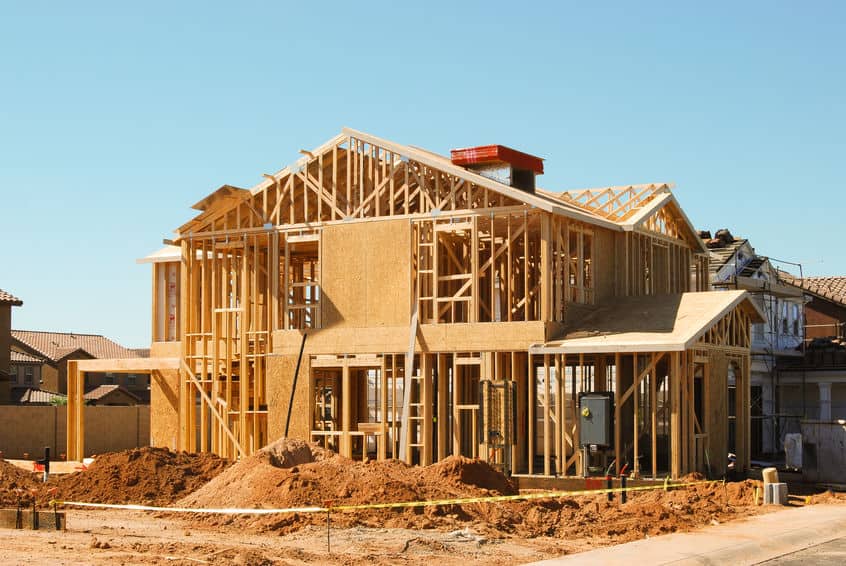 As we continue to move into the future, technology continues to advance in every line of work. Often the fear is that technology will replace human workers and decrease jobs across the nation. While this is true in some industries, it is not the case for the new home construction industry.
Technology is a supplementation for old systems, models, devices, and tools as dozers for sale in your local area. It has actually improved the quality of work for construction works and have made their lives easier and has helped all new construction projects to be more time efficient.
According to Autodesk CEO Andrew Anagnost, automation increases the importance of our expertise and creativity. As our communities progress in residential construction, it is only wise that each company jumps on this hot trend. Some of these new technologies include: smart phones, drones, and augmented reality. Here are how some of these technologies are improving the industry and trending within the market:
Smart Phones for Communication and Signing Contracts
We live in the time where everything is done by smartphones. With the need for social distancing, face to  face meetings are decreasing. Now the work can be done straight from a smart phone. According to eSub, about 80 percent of builders and owners are saying that mobile technology is a top priority. One of the biggest tools that are being used from smartphones are smart contracts.
You can send a quick and easy to read contract from smart phone to smart phone decreasing the back and forth time with emails, printing, or even meeting in person. Smartphones also have the capability to run management applications where contractors can check in, mark their to-do lists, and check out for the day.
Drones for Surveys and Updates on Progress
It is not a myth that drones are starting to be utilized within every industry all over the world. As laws continue to change revolving around the use of drones and their capacities, every business gets more and more opportunity to utilize this tool for their benefit. According to Big Rentz, "Drone use in the construction industry continues to be one of the fastest growing trends, with usage rising by 239 percent year over year.
Drones have been helping reduce costs of old traditional methods. Drones have the capability to take professional arial views of properties, survey properties, and more!
Augmented reality
The industry of augmented reality is expected to be worth more than 90 billion dollars in the year of 2022. Augmented reality has the ability to offer 3D visualization for current residential construction projects, future construction design bids, and casting a vision for any remodel or construction enhancement.
The tool of augmented reality also offers automated measurements, structural changes, and even safety training. As technology continues to be one of the leading trends in commercial construction, augmented reality will continue to find a purpose
2. Hemp Construction Materials
The hemp plant is making a comeback in America being used for various materials across many industries. These industries  include anywhere from the automotive industry, fashion, construction, and way more.
Many don't realize that hemp can be used for: rope, fuel, ink, mulch, carpet, plastic, batteries, concrete, paper, and so much more. According to Market Watch, Hemp is a billion dollar industry growing at the speed of 14% by 2024. One of the main benefits of using hemp in construction is that it can replace synthetic and petroleum products that are high embodied energy materials that are not good for the environment, health, and are very costly. The popular uses of hemp in construction are hempcrete, hemp fiber batt insulation, and hemp oil for wood and deck stains.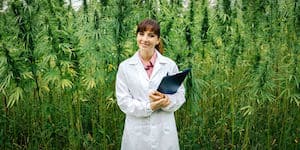 3. Recyclable Materials
A big trend amongst many industries is everyone is focusing on being more environmentally conscious and friendly. As the population continues to care and put an emphasis on this need, many companies are adopting this as a philosophy for marketing purposes and longevity in their business. Recycling not only helps reduce material costs, it also reduces expose costs.
The types of recycled material that can be used in construction are: concrete, asphalt, wood, metals, and gypsum. These materials can also be recycled back into other uses for other companies after a construction company is done using them for a particular project.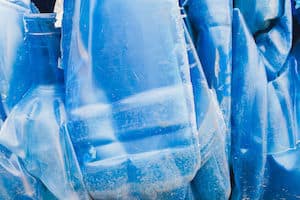 4. Residential Builders are Adding Designers to Their Teams
In the past residential builders and design companies were separate and people often had to seek out two different companies if they were going to be designing their new home. Now residential construction builders are using in house designers as one of their most important higher and are labeling themselves as "master builders." This is a one-stop approach to seeking out the right residential builder to work on your new home.
This approach decreases the cost for the client and decreasing the time spent on the project as a whole. This is definitely one of the most important trends found in the residential construction industry and every home builder should consider this area of growth for his or her business.
5. Material Costs Increasing
As more and more companies are starting to utilize hemp materials and recycled materials, the cost for standard materials are increasing. This is also due to a shortage of jobs and changes in tax tariffs for importation. The cost for materials has risen to 9.4 percent is continuing to rise. While this can affect the overall cost of a project, the combination of utilizing technology, different methods, and different materials are balancing out the increasing of material cost.
Even though this is changing the landscape and business of the overall industry, the industry continues to strengthen every year as new materials and technology becomes available for commercial construction.
6. Millennials Are Leading the Way
Baby Boomers are getting older and retiring. The sons of construction workers are starting to take over dad's business are leading the way in most industries today. Millennials are at the ages of 23 to 38 – a prime age of running businesses, growing businesses, and starting new innovative industries.
With millennials running many home building companies today, the focus of using new technologies and environmental friendly materials are becoming more and more a part of the industry, hence the rising trends of new home  construction in the year.
With innovative technology and environmentally friendly materials being an important trend for the majority of millennials today, the industry will only continue to progress, change, evolve, and grow as millennials begin and continue to run the show, until Gen Z's take over next.
The industry of new home construction is at a very good place, and these trends are very exciting for the industry as a whole. There is more of need for these laborers and companies now than ever as old homes need remodeled, new homes need to be constructed, and future innovation needs to be wrestled with and thought through.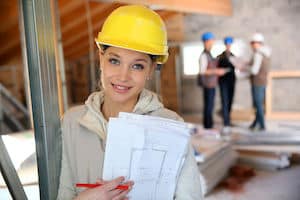 My wife and I are very excited to continue dreaming about our future home that we will design ourselves with the help of our builder and designer who put value in these trends.
As partners and parents who are millennials, we too care about construction companies that can work well with where technology is today, offer environmentally friendly materials, and can offer us good prices with reduced material costs and reduced costs of having the construction and design departments of this industry being offered together.
Related Questions
How do I find a construction company that offers both new home construction and design?
Today many companies offer both of these services being a one-stop shop, and the keyword to search for is "master builder" when researching the best company for your project.
How do I find a new home builder that puts an emphasis on the environment?
Many companies try to claim this attribute, but could perhaps fall through on the execution. One of the most important things to look is on their website. If this an important value to the company, it will be intentionally advertise from their website, often under their services and about pages.
Where do I learn more about hemp being used in construction?
There are many resources out there with hemp being on the rise again in America. Some of the more important resources are: Hemp Industries Association, National Hemp Association, and Hemp Today: Voice of Global Hemp Industries.