10 Secrets to Selling Your House Fast
If you need to sell your home quickly, it's vital to explore a variety of ways that you can make it happen without resorting to underselling it and losing out on some of its value. So, if you are wondering, how to sell my home fast, look no further! Here are ten secrets to selling your house faster:
Engage an Experienced Realtor
Clean Your Property Thoroughly
Declutter
De-Personalize
Update as Necessary
Have the Property Professionally Photographed
Shoot a 3D Tour
Improve the Curb Appeal
Brighten Everything Up
If the Price Is Right
So, now that you have an idea of the ten secrets to selling your house faster, let's examine each of these secrets in greater detail below. So keep reading, as these secrets won't just help you achieve a quick sale without sacrificing any profits so that you might even add to its value!
1. Engage an Experienced Realtor
If you're in a rush for a speedy sale, you need to put your property in the hands of an experienced real estate agent. When interviewing potential candidates, ask them how long they have been working in the industry, how well they know the area, and whether they have any potential buyers in mind. You have more chance of a quick sale at an attractive price by working with an expert realtor who will market your property well, and plug into a wealth of networking for maximum reach.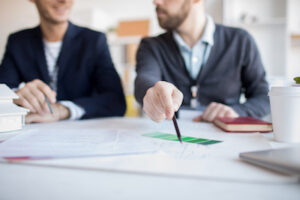 2. Clean Your Property Thoroughly
Now is not the time for cutting corners; a dirty home can easily put potential buyers off. If cleaning really isn't your jam, hire a company to do it for you, and be sure to maintain a high level of cleanliness while the home is on the market; once you have it to a certain standard, it's easier to maintain it than to start again every time an inspection comes around.
Not-to-miss areas include:
Inside appliances and cabinets

Dusty room corners

Inside closets

Scuffed baseboards, walls, and doors

Windows – inside and out

Tiles

Getting any

stains out of carpets

Countertops

Shelving

Garage and basement
A deep clean is imperative to have full confidence in showing your home to potential buyers, especially if you have any pets.
3. Declutter
Not only does a lot of clutter and furniture make a house feel smaller, but too much stuff or clutter can make selling a home much more difficult. As it will make it difficult to many potential buyers to imagine the home as their future home or space if it is filled with stuff.
Renting a storage unit or container is a great way to declutter your home. As it will allow you to remove as much furniture and brick-a-brack as possible – aim for a minimalistic look. This is also a great way to get a good deal of packing and organizing done ahead of your move. Pack away whatever you can do without, i.e., multiple bottles on vanities and shower floors, etc., and use it as an opportunity to discard anything not being used. Donate whatever is of any value.
4. De-Personalize
The key to inspiring a potential buyer to envision the home as their own is to remove any signs of it belonging to someone else. Removing all of your personal items takes decluttering one step further, providing a clean canvas for potential home buyers to imagine making the space their own. So, remove all family photos, wall calendars, ornaments, and anything else that is personal to you.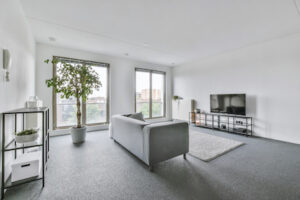 5. Update as Necessary
While it would be nice to sell your home without putting any effort (or money) into it, you may struggle to find the right buyers if there are aspects of your home that are significantly dated. Give any tired-looking rooms a fresh coat of paint and new flooring, but also consider what could be done with old kitchens or bathrooms. While you might not have the funds to completely renovate, there is a lot that you can do to freshen up a kitchen or bathroom on a budget. For example, so long as the cabinets are still in good condition, consider refinishing the doors, replacing countertops, handles, appliances, etc. Get creative; it could make a huge difference to the overall desirability of your home. Additionally, if your home has outdated entryways, consider upgrading to modern automatic doors. This not only adds convenience but also boosts the overall appeal of your property.
6. Have the Property Professionally Photographed
According to the 2021 NAR Profile of Home Buyers & Sellers, a whopping 95% of buyers search for properties via the internet. The quality of property images on the internet these days is very high. And so amateur photos of a home for sale may not be enough to get buyers through the door. For a quick sale, there is no time to lose. That's why your best bet is to ensure that your property is optimally presented with professional photos and that any key features are well emphasized.
7. Shoot a 3D Tour
3D home tours were already growing in popularity before the pandemic, but when Covid came along, they became a necessity. Now, potential buyers almost expect a good quality 3D tour as standard and failing to provide one could have you missing out on attracting buyers to visit your property in person. Remember, however, that it can be much harder to hide property flaws in videos, so ensure that your home is in pristine condition before shooting the tour.
8. Improve the Curb Appeal
Curb appeal is the equivalent of first impressions; it could even be the difference between getting potential buyers through the front door. So replace or repaint your front door and garage door, update your house numbers and perhaps invest in a new mailbox. It will all come together to create a clean and inviting aesthetic. A pressure washer can take years – even decades – off a house. So take a look outside and consider buying or hiring a pressure cleaner. And don't stop there – any landscaping, pathways, or flowers that you can add or rejuvenate, do it. First impressions count.
9. Brighten Everything Up
From wall colors to window coverings, lighten and brighten everything up to make the home feel like a breath of fresh air. On viewing days, have curtains, blinds, and windows open (weather allowing) to let plenty of daylight in – and have the windows gleamingly clean. Dark rooms can feel heavy, dingy,  and uninviting, so brighten everything up!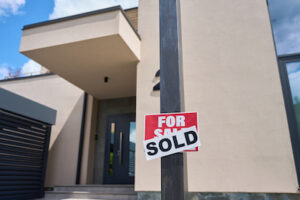 10. If the Price Is Right
No matter what improvements you make or how desirable you make your home, it won't sell unless it is priced to. This is another benefit to working with an agent experienced in your area. They should know how to price your home just right for a swift sale without giving it away. Don't get greedy, but don't get desperate either. Take the time to present your home well and then fix a price that feels fair to all.
Conclusion
Hopefully, this helped you learn some new and valuable secrets so that you will be able to sell your house faster. Thanks for reading!