9 Things to Consider Before You Hire a Handyman
A handyman, also known as a maintenance technician, can perform various tasks around the house. They are accountable for finishing normal maintenance, carrying out repairs, and accomplishing a variety of other activities that are more practical. While this all seems well and good, you should not always jump straight to hiring a handyman, as they may charge a high cost or even be inexperienced and cause damage or losses. So what are some things to consider before calling a handyman? Some things to consider before calling a handyman include: 
What Kind of Jobs Are You Qualified to Do?
Are You Bonded, Insured, and Licensed?
Do You Have a Contract In Writing?
Do You Have References In the Area?
How Much Will This Cost If You Include the Cost of Labor and the Materials?
How Do You Charge For Your Work?
Is There a Guarantee?
When Can We Expect the Work to Be Completed?
Will You Be Working Alone, or Will You Have Help?
So now that we have an idea of what things you should consider before calling a handyman, let's learn more about what a handyman does and then examine each of these things in detail. So keep reading to find out more!
What Do Handymen Do?
If you are planning to hire a handyman, you might be wondering what handymen do. Handyman's work solves everyday problems and makes their employers' or customers' lives easier. Handymen are responsible for minor repairs, installing safety equipment, and assisting with furniture assembly. Some of these tasks that are under their purview include formwork, carpentry, and electrical work. 
They finish small jobs that require specific knowledge or expertise, such as mending light sockets, rehanging doors, and repairing fixtures or fittings, such as fixing fixtures or fittings and repairing light sockets.
Some companies concentrate on providing a single type of service, such as home removal, installing bathrooms, or laying flooring. In offices, handymen are responsible for making repairs to furniture, relocating office equipment, and performing health and safety inspections on elevators, air conditioning systems, and other office facilities. Also, they are accountable for the upkeep of the grounds, the repair of the vehicles, and the trash removal.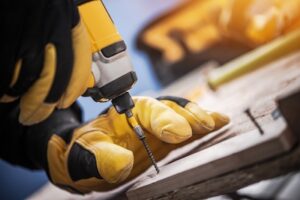 9 Questions to Ask a Handyman Before Hiring Them
There will inevitably come a moment when you must perform some little maintenance on your home. There are times when you can complete the task on your own. On the other hand, there are times when it feels as though the workload is a little (or a lot) more than you can bear.
It is only reasonable to find a local handyman when anything like this occurs. We like to find a local handyman as a nice neighborhood helper who knows how to solve all the tiny things that are annoying in your home.
There are several instances in which such an image is reasonably close to the truth. Why are handymen so unreliable? Unfortunately, the construction industry is one of the businesses that receive the second-most complaints after the automotive service industry. So what should I ask a handyman? Here are some questions you should ask them.
1. What Kinds of Jobs Are You Qualified to Do?
You might have a lengthy list of repairs, but you still need to be sure that your handyman is up to the challenge. You are in search to find a local handyman; many say they can do everything, but it's possible that they don't specialize in the kind of work you require.
If you are thinking of what do handymen do? Repairing a light fixture or clearing out a clogged drain are examples of jobs that fall within the ambit of a handyman's abilities in the plumbing and electrical trades, respectively. On the other hand, a tradesperson ought to be allocated more extensive work.
If the electrical work in your home is not completed properly, you risk serious consequences, including the potential risk of harm to both your property and the people in your home. Plumbing works in the same way. Therefore, while it may be acceptable to engage a handyman to straighten out a jammed door, you should consider outsourcing specialized tasks to a handyman.
2. Are You Bonded, Insured, and Licensed?
It could seem that you don't need to care about these specifics for the kinds of little chores that most handymen handle. However, you can incur high costs if a worker in your house is hurt. You are entirely responsible for any workplace injuries if a worker doesn't have liability insurance.
You should also confirm that the handyman has the necessary insurance to cover any damages they may cause to your property. And last, a lot of municipal and state governments issue licenses to handymen or the other trades they could specialize in.
Hiring a licensed professional ensures that they have at the very least a thorough understanding of their field. You are keeping yourself safe when working with a handyman insured, bonded, and licensed.
3. Do You Have a Contract In Writing?
The work that will be done, when it will be done, how much you will pay, and how payment will be made should all be fully described in a written contract. If somebody violates the contract's terms, you and the handyman are protected. For instance, a written contract can be the foundation for a legal claim in court if the handyman doesn't fulfill their half of the bargain.
If you are unable to remember any of the tasks, it is better to record calls with the handyman you contact. So download an Android or iPhone call recorder to make things easier. Call recording apps come in very handy so that you don't forget any detail that was discussed on the call.

4. Do You Have References In the Area?
When you hire a handyman, most handymen rely largely on recommendations from previous clients. A professional handyman should be able to give you local references if they have experience and do a quality job. Ask for three to five customer references, like any other service, and give at least two of them a random call.
Check out online reviews as well. You might wish to check the Better Business Bureau, even though not all handymen are listed there. It does not imply that they are unreliable if they are not listed. But before hiring them, you would want to know if they are mentioned and have negative ratings.
5. How Much Will This Cost If You Include the Cost of Labor and the Materials?
Before beginning the work, a skilled handyman ought to be able to provide you with an estimate of the costs involved. In most cases, the actual cost should not deviate from the estimate by more than 10%.
Before you hire a handyman, check to see that you have a documented estimate in your possession and that he is familiar with the 10% rule. You will be protected from price gouging if you establish a maximum limit for the amount you are willing to pay.
6. How Do You Charge For Your Work?
Certain handymen bill their customers hourly. The pricing structure of others is determined on a project-by-project basis. You need to be aware of their pricing structure before you enter the establishment to determine whether or not you are being overcharged. In addition to a price quote, having this information at your disposal will make it easier for you to evaluate the estimates provided by multiple handymen.
7. Is There a Guarantee?
Handymen are great for all your projects. A skilled contractor can fix what's broken and create the modifications you want. What if their work fails? Will they come back if a clogged sink backs up? Will they replace a faulty light fixture? Knowing if and how your handyman guarantees work is vital. Waiting until something fails to request a guarantee is risky. Contracts should include guarantees.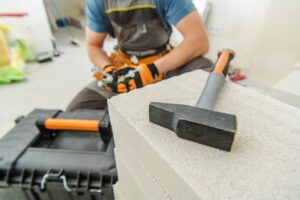 8. When Can We Expect the Work to Be Completed?
Make sure that you are aware of the beginning of the task as well as the end of the work that will be completed. If it is a simple task, it might only take an hour or two to complete. The work might be spread out for two days or even longer if it is a more substantial task.
If you know how long the project will take, you can avoid hiring a handyman who will prolong the process or who would start the job but then disappear without completing it.
9. Will You Be Working Alone, or Will You Have Help?
One-person jobs exist. One person can fix drafty windows and loose railings. Your handyman may require aid for larger jobs. Small to medium-sized renovations frequently follow this pattern. The extra worker will work faster and better. You want to know since it may affect the price.
Conclusion
In conclusion, we hope that this list of nine things to consider before calling a handyman is helpful. According to our expertise, contractors and handymen should always have a strong list of references and a track record of happy clients. Naturally, conducting all of the research yourself can take considerable time. However, it is worth taking the time to do, as there are customers that have frequently suffered losses as a result of dishonest and inexperienced contractors. So just remember to keep these nine things in mind and to do your research before hiring a handyman. Thanks for reading!