Selling Your Home to a House Flipper
When homeowners in the country are faced with the predicament of needing to sell their homes quickly, what are their options? House flippers offer a solution to those who need to sell their homes in a pinch.
So how do you sell your home to a house flipper? Here are seven steps of selling your home to a house flipper:
Make the Choice
Get In Touch
Request an Offer
Receive an Assessment
Solidify the Offer
Begin the Closing Process
Receive Payment
When it comes to selling a house, going the traditional route of hiring a realtor and listing your home on the market isn't always the best choice. For some people who are in more urgent situations, selling a house in a quicker way is the better option for them. While there are several ways to go about this process, one of the more well-known ways is to sell their homes to a house flipper. House flippers will buy homes as is and proceed to remodel them before selling them for a profit.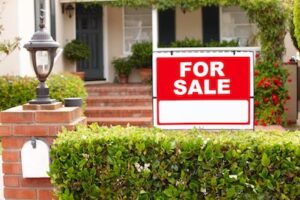 The 7 Steps for Selling Your Home to a House Flipper
Now that you have an idea of what to do, let's go into detail about these seven steps for selling your home to a house flipper.
1. Make the Choice
If you need to sell your home quickly and as is, for whatever reason, choosing a house flipper to take over ownership of your home might be one of the best options for you. Once you go over the pros and the cons and make the decision to contact a house flipping company to purchase your home, you can get started on the process. Note that in many cases, home flipping companies and individuals are going to offer you a purchasing price that is lower than what you purchased the home for, especially if it's in worse condition. However, you won't have to go through the struggle of completing repairs that are usually expensive.
2. Get In Touch
Do some research on companies and individuals in the area who purchase homes as is in order to transform them and sell them for a profit. Find someone who feels trustworthy either by doing some internet searching or asking people you know and get in touch with them. Have a conversation with them regarding the state of your house and why you need to sell it quickly and as is. They'll likely provide you with a sales pitch on how they can help you and why they'd be the best choice to work with.
3. Request an Offer
Once you have reached out and had a conversation about your goals and wishes, you can then request an offer. Provide them with your address, the size and shape of your home, and what condition it's in. They'll likely plug in some numbers and give you a rough estimate of the offer that they are going to make you. If this sounds good to you, then you can move on with the process. Don't be afraid to start over from step one if the offer doesn't feel right to you. At the end of the day, this is your property. Be open to contacting multiple house flippers and choose the one who you feel the most comfortable with.
4. Receive an Assessment
After you've obtained an estimated offer, the house flippers will perform a more formal assessment of the home. Basically, they'll do an inspection to get an idea of how good of shape your home is and what it's ultimately going to be worth to them in the long run. They'll choose a time to come to your property and do a walkthrough of it, examining it from top-to-bottom. In this time frame, house flippers will be looking at what needs to be fixed, what they can improve on, and how costly these repairs are going to be. From there, they will estimate how much profit they can make at the end of the "flip" and then give you their offer.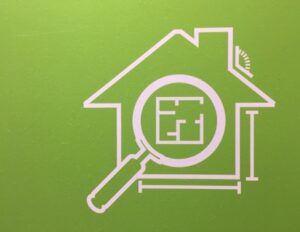 5. Solidify the Offer
After the assessment, the house flipping company or house flipper will make you an offer. It's important to note that this won't always be the same as the initial one. Once you receive the offer, decide if you want to move forward with it or not. In some cases, you might even have the ability to negotiate the offer. Whether this means raising the offer amount or negotiating moving terms, you can work with the company or individual(s) who plans on purchasing your home to get the best contract for your situation. If you live in an area with a hot real estate market, you likely have more power with negotiating than you think. This is even true if your home is in pretty bad shape.
6. Begin the Closing Process
If the offer sounded good and reasonable, you could move forward with the closing process. Depending on who you sell your home to, they'll either pay for the home using a real estate loan or even give you all the money upfront. Depending on if you made negotiations after they made an offer, you might also have a higher deposit or some moving perks. Be sure that they follow through with all of the conditions of the contract.
7. Receive Payment
After the closing is complete, you'll receive the payment for the home and can celebrate completing the process! Selling your home, even to a house flipper, can be an arduous process. Finishing up will feel like the ultimate relief, especially if your home's condition was causing you any stress. Congratulations on selling your home!
Conclusion
If you're familiar with real estate, then you've probably noticed that selling to a house flipper is arguably less difficult than selling the traditional way with a realtor. You cut out a lot of the heavy work, including marketing, showings, and finding viable buyers. Whether or not this alternative is the better choice is fully up to you! Weigh the pros and cons, do extensive research, and only accept offers that you feel comfortable with. If this means contacting multiple companies to do assessments and make offers, that's just fine. Selling a house can be a stressful and emotional process, and making choices that are prudent and well-thought-out is important.
Related Questions
Will House Flippers Purchase My Home at Market Value?
In most cases, because house flippers purchase homes as is, the offer that they make on your home will reflect the state that it is currently in. Before selling your home, use an online appraisal tool to get an estimate of what your home is worth as is and compare that number to what the house flipper is offering. They're most likely offering you a lower price in exchange for you not having to spend time and resources on repairs, which can oftentimes be expensive.
How Can I Tell if the Company is Legitimate?
In an era where we're constantly inundated with scams, it's easy to be concerned that the house flipper you're working with is a scam artist. Luckily, there are a few ways to protect yourself from being a victim of a scam. To start, never provide your personal information with strangers on the internet until they're 100% verified to handle any information securely. And, even if they are verified, be vigilant when sending emails and other documents containing personal information. Make sure to do your research on who you are working with, including finding if they're listed with the BBB. While most companies and house flippers are legitimate, it's important to not let your guard down on any occasion.