Signs That You May Need to Renovate Your Home
There comes a time in every homeowner's life when house renovations are no longer something they can postpone. When I was recently walking through my house, I noticed stains on the ceiling in one of the rooms. This was a clear sign that our roof needed urgent repairs. Then I started thinking about all the other parts of our home that may need a makeover and did some research to find out which renovations are due. So, what are clear signs that one's home is no longer in its optimum condition and that you need to renovate your home? Here are the 8 signs that you may need to renovate your home:
Leaky Roof
Deteriorating Floors
You Need More Space
Increasing Energy Bills
The House Is Completely Outdated
You Have Pests
Chipping Paint
You're Planning On Selling Your Home
Paying attention to these signs and renovating your home on time can save you a lot of money in the long run. Furthermore, it can improve your quality of life. Therefore, make sure you include annual inspections into your schedule. Many contractors offer free inspections. However, even if you do have to pay for such services, it will be money well spent. These inspections can help you uncover potential problems on time and solve them before they escalate. So, now that you have an idea of the signs that your home needs to be renovated, let's take a closer look at each one of the signs your home requires a renovation in detail.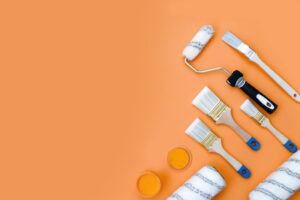 1. Leaky Roof
Leaks are not just annoying, they can increase humidity levels in your home and lead to mold. As a result, you could start suffering from various health problems, such as respiratory issues. If your roof is leaking, hire an inspector who will give you an estimate of how much you will need to spend on repairs. Keep in mind that the price will greatly depend on the shingle type and your roof's size. The bigger the roof, the higher the cost. When you are already fixing the roof, consider insulating it as well, preferably with a heat reflective material. This way you will use far less energy and save money on your bills.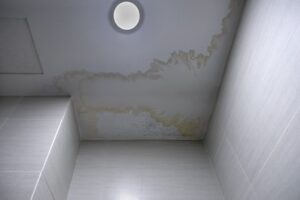 2. Deteriorating Floors
If your floors are caving in, call your contractor as soon as possible. Deteriorating floors are not just an eyesore, they are also a safety hazard and a sign of potential foundation issues. Therefore, call a professional and have them take a look at your floors. If you are replacing the floors, consider investing in wood paneling. In case you have carpeting that is over a decade old, replace it as well. Otherwise, you will just be walking through a landfill of germs.
3. You Need More Space
Sometimes your old home just doesn't meet your new requirements. Maybe your family has recently expanded and you need more space, or you wish to add a home office to your place. If your home feels like it's shrinking and it's too tight right now, it may be time to renovate. Opening up the floor plan or adding an addition can give you the extra space you need to breathe easily again. Call a professional who can help you come up with a new floor plan that suits your needs.
4. Increasing Energy Bills
If your home is no longer as energy-efficient as it once was, it's time for a renovation. As Home energy bills can be expensive, and renovations can help you reduce your costs. Many people choose to renovate their homes to improve energy efficiency, which can lead to lower energy bills. There are several ways to improve the energy efficiency of your home, including:
Installing Energy-Efficient Windows
Adding Insulation to your Home
Replacing Old Appliances with Energy-Efficient Models
Upgrading Your Heating and Cooling System
Renovating your home to improve energy efficiency can be a great way to save money on your energy bills and help the environment. So, if you're considering a home renovation, be sure to consider the energy implications to ensure that you're making the most efficient choices possible.
5. The House Is Completely Outdated
Does stepping into your home feel like traveling back in time? If your house is stuck in the '60s or '70s, it may be time for a change, but you may not need to renovate it right away. However, if you're tired of looking at the same old walls and it's starting to bother you, it is time to grab the tools and give it a facelift. A renovation can give your home a fresh new look that you'll love coming home to each day.
That doesn't mean you must tear everything down. Go from one room to another and see what needs to be updated. Consider taking down wallpaper and repainting the walls with a nice, calming neutral color. Also, you should consider replacing windows to improve insulation or old appliances that no longer work properly. Another easy and relatively inexpensive way to update your home is to switch out old hardware. This includes things like door knobs, cabinet pulls, light fixtures, and plumbing fixtures. Even replacing table legs with sturdier, more contemporary ones will make a huge difference.
Just replacing these small details can give your home a whole new look.
If you live in an old home, hire professionals that will get rid of health hazards like asbestos. Furthermore, think about getting a new HVAC system to control the air, heat, and ventilation in your house. In case you are renovating your attic or the basement, make sure everything you do is up to code.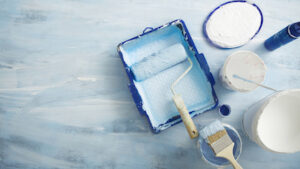 6. You Have Pests
Are mice, rats, or insects often running through your home? If you are struggling with a pest infestation, you probably need to renovate your home. Pests love dark, humid and filthy places, such as rotting crawl spaces and neglected attics. After an exterminator has removed the pests, call an inspector who will check your place from top to bottom and determine the damage these critters have caused.
7. Chipping Paint
Chipping paint is one of the telltale signs that your home is in a bad shape and requires renovation. There are many reasons why your paint may be chipping, but the worst one is probably high humidity and excessive condensation. Consider using a dehumidifier to keep the humidity levels low. Since poor surface preparation and wrong paint usage can also cause paint chipping, make sure you do your research before you begin with this project. You can also hire a professional to paint your walls for you.
Chipping paint inside of your home is a minor problem compared to chipping paint on your home's façade. If the exterior wood is warping and declining as well, something is wrong, and you should contact a professional who will inspect the problem and resolve it before it escalates.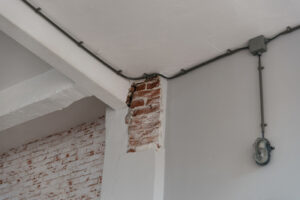 8. You're Planning On Selling Your Home
If you're planning to sell your home, a renovation can help you boost its value and appeal to buyers. Even small updates can make a big difference in how much your home sells for, and they can also help it sell faster. Especially if you're selling your home in a competitive market, it's important to make it as appealing as possible to potential buyers. This means making sure it looks its best, both inside and out, and renovations can help give your home that extra edge that buyers are looking for. As typically buyers are often more interested in homes that have been recently updated, so doing some renovations can help speed up the selling process. So, if you're thinking about selling in the near future, a renovation may be a good investment. With some careful planning and effort, you can make your home more valuable and attractive to potential buyers.
Related Questions
Which part of my home should I renovate first?
If you wish to give your entire home a makeover, you may be wondering where to start. Well, this depends on your living situation. If you are living in the house you are planning to renovate, you should do it gradually, room by room. On the other hand, if you won't be in the house during the renovation, you should do everything at once if your budget allows it. This way you will speed up the process and be able to move in much faster.
How much does it cost to renovate a house?
Several factors will impact the cost of your renovation. First of all, you need to consider the size of your home. More rooms, more money. Of course, you also need to think about the level of renovation. If you only need to paint a couple of walls or replace a couple of appliances, you will spend less on this project. On the other hand, if your home needs a gut job, the project will last longer and cost more.
Which renovations will add value to my home?
If you are planning to sell your home one day, you may be interested to find out which investments will pay off the most in the long run. Updating the kitchen with new appliances and adding new fixtures to your bathroom will instantly increase the price of your home. Updating your home's HVAC and fixing the roof will also pay off. Nowadays, most buyers wish to have the option of entertaining outdoors, so updating your backyard, porch, or patio can be a step in the right direction. Keep in mind that not every home renovation project has to cost a fortune. Just by updating your light fixtures, you can add value to your home. Modern light fixtures can provide the big wow factor your home may lack. On the other hand, if you are willing to splurge more on your reno, think about building an addition to add major value to your house.
Conclusion
Hopefully, this list of the eight signs that you may need to renovate your home helped you figure out what to renovate in your home or at least put you on the right track. If you're thinking about renovating your home, there are several things to consider. From your budget to your goals for the renovation, it's important to do your research before you get started. Once you've decided that a renovation is right for you, the sky's the limit in terms of what you can do to improve your home. With careful planning and execution, you can end up with a home that you love. Thanks for reading!