Buying a Fixer-Upper First Home: Is It Worth it?
Every homeowner remembers buying their first home for the rest of their lives. Like them, I spent many stressful hours lying awake at night trying to decide if I was making the right choice to buy a fixer-upper as my first home. Ultimately, it took educating myself about home renovation to move forward with a clear head.
So, is buying a fixer-upper first home worth it? Absolutely, as long as you understand what you're getting into. The most significant benefit of buying a fixer-upper is that you can often sell this home at a profit when you're ready to move on. The equity you build by working on the property while living there builds into your future wealth.
Despite this payoff, however, the fixer-upper lifestyle isn't for everyone. There are many challenges, just as there are many rewards. Understanding all aspects clearly will help determine if your first home should be a fixer-upper.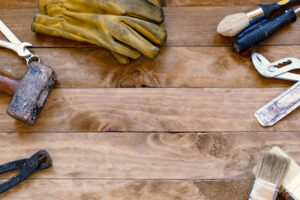 Why Buying a Fixer-Upper Works
For more first-time homebuyers, the biggest draw of getting a fixer-upper is the price. Buying a house is expensive, and home ownership can feel completely out of reach if you aren't willing to invest in a fixer-upper. Being open to properties that need renovations expands options that fit your price point. Here are some tips on making the home-buying process simpler.
Renovations: A Fixer-Upper Must
As you morph your fixer-upper into a comfortable home, you'll become familiar with the differences between renovating and remodeling. Remodels do not typically change the footprint of space; instead, they update the existing structure to have a more modern look. Renovations, on the other hand, may get into changing the layout, structure, and other large elements of the home.
Fixer-uppers, by definition, are going to need at least some renovation. These properties are unappealing in big ways, which is why they go for lower prices. Taking the time and investing sweat equity to renovate the biggest flaws with a fixer-upper will ensure that you are comfortable living there while also increasing the value of the property.
Financing a Fixer-Upper
Homeowners buying fixer-uppers and ready-to-do renovations qualify for mortgage options that finance the house and the improvements at the same time. These offers make it possible to finance improvements to an outdated property without needing that money to come out of your pockets.
Simply put, a fixer-upper is a more accessible home option for first-time homebuyers. Renovations can be stressful, but your finances may be happier with this choice.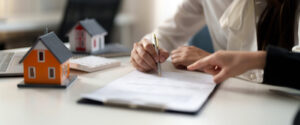 A Home That's Uniquely You
Another plus for homeowners buying fixer-uppers is that they can choose elements that suit their lifestyle. If you need a mudroom with a certain layout, a laundry room on the second floor, or other particulars that might be hard to find, a fixer-upper can be adjusted to provide these things.
Of course, homeowners need to be careful not to make things too personal if they plan to sell the property in the future. The main priority should be your comfort in the current living situation, but it's always good to keep the future in mind for an investment as big as your first home.
Future Profits from Fixer-Uppers
First-time homebuyers will be pleased to hear that the huge, stressful investment they make into their first home may build into even more by buying a fixer-upper.
On average, properties in need of repair sell for less per square foot than properties that have updates. Even if your fixer-upper doesn't get every single renovation possible, making any improvements to the property will give you a better chance of increasing the property's resale value.
It can be hard to predict exactly how much additional value you will be able to generate when working on a fixer-upper. Changes in the market and the exact renovations will affect the final sale value of your first home. Estimates can be made by comparing the property to similar-sized and aged properties that have been updated.
The Potential Problems of a Fixer-Upper
1. Fixing Is Stressful
The biggest thing that individuals who bought fixer-uppers share is that they didn't realize how stressful it would be to work in their homes. Renovations aren't easy, and living a DIY lifestyle creates stress.
Fixing bathrooms disrupts your hygiene schedule. Needing to work on the property when you're not at work, rather than relaxing, can be a physical and mental drain. Finding the solutions (and the funds to implement them) to every problem encountered is a huge investment.
Consider how much "fixing" you're prepared to be involved with before you invest in a fixer-upper. Even if you hire help, having renovations happening at your home is going to have an impact on your life.
2. The Wrong Fixer-Upper
One of the most stressful parts of investing in a fixer-upper is the fear that you'll invest in the "wrong property."
And it's true that choosing the right property for your first home, and future flip, is essential. Not all fixer-uppers are created equal. Some will have major structural issues that will cost more to renovate than they will generate in resale value.
Taking some time to analyze what renovations need to be done and how they will affect resale value can help determine if a specific fixer-upper is a good choice. Ultimately, there is not a surefire way to pick the right fixer-upper. All you can do is take the time to plan your choice carefully.
Measure everything carefully and accurately, have an inspection done on the property, and consider bringing in help to do rough estimates on how much necessary repairs will cost if you hire help. You may ultimately decide to DIY many of the quoted renovations, but it's good to have an official number to use while making decisions.
Utilize the information you gather to negotiate a deal that makes sense for your finances and your future to ensure you're picking the right part forward.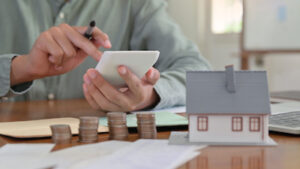 Balancing Your Wants, Needs, and Future Plans
Buying a fixer-upper is a big temptation for new home buyers, and it can be an incredibly smart choice. Before taking this leap, make sure you take the time to consider:
What your current living needs are: does the property provide them?
What repairs would you want to make: can they reasonably be completed?
What do you want to do in the future: will you make a home here for a long time or sell the property?
Gather this information together to decide if buying a fixer-upper is the right choice for your current and future needs.
Related Questions
Do fixer-uppers always profit?
No. There's no guarantee that buying, repairing, and selling a fixer-upper will generate profit. However, buying a fixer-upper as your first home is a different story. You're not buying the fixer-upper only to profit but also to build your first home. Over time, the investments you make in the property will raise its value and enable you to move forward to another home with good stability.
Are fixer-uppers profitable if you hire help?
Ultimately, that depends on how much help you hire and what type of renovations need to be completed. Major repairs, such as foundation work, are essential but do not always provide a great return on investment. Other renovations, such as a new kitchen or master bedroom, are profitable and can be worth hiring a contractor to handle. Consider which items have the best return value before hiring help.