Remodeling Your Kitchen? Our Do's and Don'ts
Remodeling your kitchen does not necessarily mean getting your friend to help change the flooring or changing or selecting a new cabinet style at an improvement store. Kitchen remodeling involves a lot of work. Therefore, you have to be careful so that your remodeling project does not go wrong.
Kitchen Remodeling Do's: 
Perform Your Research
Choose the Right Remodeling Contractor
Add Lights to Your Kitchen
Consider the Hidden and Sudden Costs 
Consider Pull-Out Wastebasket
Kitchen Remodeling Don'ts:
Don't Forget to Consider Your Storage
Don't Abandon Walkways
You Shouldn't Neglect Kitchen Backsplash
Don't Always Reconsider
Don't Neglect Your Budget
Don't Select Appliances Last
Remodeling your kitchen can take a lot of money and even effort. Therefore, avoid these costly mistakes with these tips to ensure that remodeling your kitchen goes smoothly.
Kitchen Remodeling Do's
Below are some do's of remodeling your kitchen.
Perform Your Research
It would be best if you did not jump in blind when you decide to remodel your kitchen. Before starting your kitchen remodeling project, ensure you take time to perform proper research.
If done correctly, you might be better off when you start your kitchen project. Visit design showrooms and home stores to know the price of the materials you would use.
As doing so would help you know how you can plan your budget. Additionally, it would be best if you also researched experienced remodeling professionals and portfolios of interior designers. Also, read reviews about the professional you wish to work with, and call for interviews.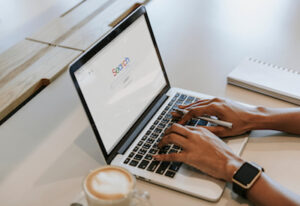 Choose the Right Remodeling Contractor
When remodeling your kitchen, the contractor you use will determine how well the project is completed. This is why you should select an experienced contractor to work on your remodeling project. Contractors usually get new jobs based on referrals from previous clients and jobs.
For instance, if you wish to change your cabinet painting, then ensure that you browse through the website of the cabinet painting company. There you will find a catalog of their previous jobs. Next, try visiting the site of any of their current jobs.
There, you will find out how they work, their safety measures, and their work quality. Also, you can ask previous clients about their work. You can also schedule an interview process with the contractor to know if they are the right person for the job. Additionally, ask about their work habits.
Did anything happen when the project was ongoing, and how was it resolved? Did they stick to the work's scope and the budget?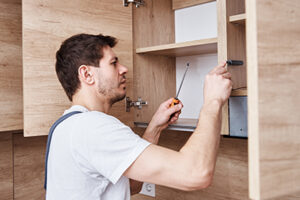 Add Lights to Your Kitchen
Lighting is vital in every kitchen. Along with kitchen recessed lights, you must try adding natural light, such as adding windows if possible. When you consider natural lighting, you would be able to know everything about how to place light fixtures and also areas that might get warm when the sun hits for a long time.
Ensure you put the areas you regularly use at the back of your mind before adding lighting fixtures.
Consider Hidden and Sudden Costs
Kitchen remodel entails several things. You might often encounter several hidden costs coming up when you think your remodeling is already on the right track. Maybe when you start tearing off the cabinet, you might experience issues you didn't consider.
Therefore, you must put in place some contingency plans in your budget to cover any unexpected costs. Additionally, consider the hidden costs of renovations. Sometimes, things like delivery costs, material prices, shipping, and even the cost of crew labor are eating at your remodeling project.
These things can add up pretty quickly if not considered. Therefore, if these things are not considered, your budget might not be enough.
Consider Pull-Out Wastebasket
If you consider working on an existing kitchen cabinet, you can consider installing a sliding track in your lower cabinet. This would create a pull-out trash can. However, if you are remodeling your kitchen from the start, a good recommendation would be to install a pull-out cabinet that is individually designed for the trash can.
Kitchen Remodeling Don'ts
Below are some don'ts of remodeling your kitchen.
Don't Forget to Consider Your Storage
Most kitchens tend to be very crowded and overstuffed. Most people do not have the space to keep things. Therefore, you should add storage options when deciding to remodel your kitchen. Ensure they are stylish, but functional all while including cabinets for your kitchen appliances.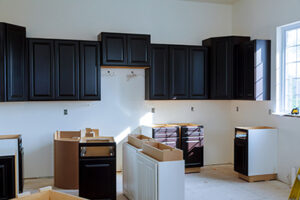 Don't Abandon Walkways
You need to be able to walk around your kitchen. Therefore, your kitchen remodeling project would only be functional when you can move properly.
Unfortunately, most people usually don't consider walkways when remodeling their homes; thus, they neglect them. So, when remodeling your home, ensure you have a wide space to move around in your kitchen.
A good estimate would be a path with a minimum of 36 inches wide. This would allow you to move without hitting another person. Additionally, making the space where you cook wider would increase your efficiency. Finally, a minimum of 42 inches should give you the freedom to prepare your meals.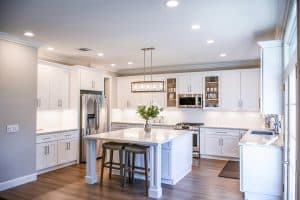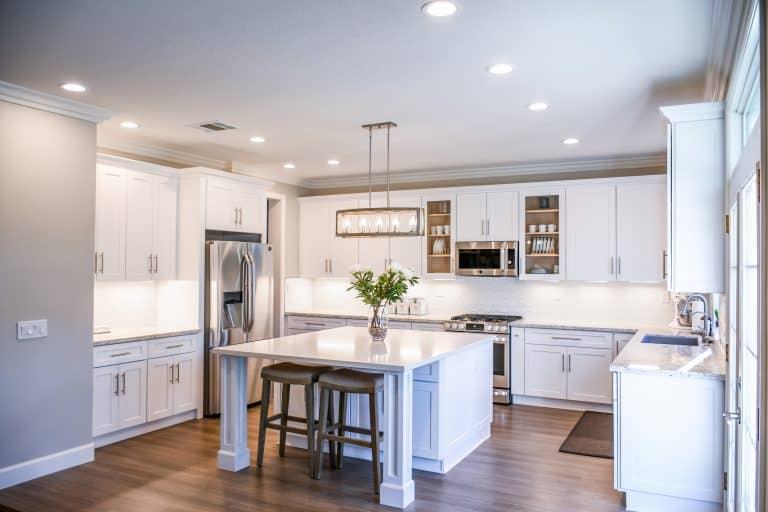 You Shouldn't Neglect Kitchen Backsplash
The kitchen backsplash is an essential part of every kitchen. Try out several textures and colors by using various similar shade tones. This will give your kitchen a sophisticated look while adding functional and essential design elements.
Don't Always Reconsider
It would be best if you did not always reconsider after getting started on your kitchen remodeling project. When you continually make changes to your project, it can affect your budget, create issues between you and the contractor, and also cause time delays.
Don't Neglect Your Budget
Remodeling isn't always cheap; therefore, you should be careful in spending your money. Make a wish list and a must-have list.
With this, you would know where to invest your money and where you should save. There are several things you can do to save your money. Instead of replacing cabinets, you can reface them. Also, try buying appliances from wholesale suppliers.
Don't Select Appliances Last
When performing a complete kitchen makeover, you should not choose your appliances last. Instead of doing it the other way around, it would be better to select your cabinets and countertops to fit your appliances, such as dishwashers and refrigerators.
Final Words
The kitchen is usually the heart of every home, so it needs to be perfect. Sometimes families could decide to gather in the kitchen and cook together. A good kitchen remodel adds a key to every house. So, fill in the do's and don'ts mentioned above when remodeling your kitchen to get a hassle-free experience.

Related Questions
How Much Does a Kitchen Remodel Cost?
The national average cost of kitchen remodels ranges from $12,500 to $35,000. The reasoning behind why these figures seem to be far apart is due to the varying material and labor costs that heavily depend on where you live in the United States and the size of your kitchen. In areas in the United States where the cost of living is higher, such as California or Washington, this would result in a kitchen remodel that is on the higher end of the national average and sometimes even exceeding the figure. While areas in the U.S. where the costs of living are lower, such as the Southern states, is where people will tend to pay the lower end of these figures. Additionally, kitchen remodeling costs can be attributed to the aspects of your kitchen you will replace and what can be more cost-effective with renovation or restoration. This is where figuring out what you want to do with your kitchen and performing the research into the various aspects of your kitchen remodel will make or break your kitchen remodel. Therefore, you should have an adequately-sized budget and lots of time when performing a complete kitchen remodel.
What Costs the Most in a Kitchen Remodel?
The cabinets are the most expensive variable in a complete kitchen remodel, as cabinets tend to cost around $15,000 and up. This makes alternative options such as painting them, much more appealing to people, with a much more cost and value-oriented mindset and budget, that still want to rejuvenate their kitchens. This tends to surprise people, as many people believe that the flooring or the countertops would be the most expensive variables of a kitchen remodel.
What is the First Step in a Kitchen Remodel?
The first step of the kitchen remodel is to start researching and planning out what it is that you want and assessing the plausible options and alternatives for the kitchen remodel. After this careful examination and then allocating the proper budget, you can get start tearing out whatever parts of your kitchen that are outdated or unwanted, and then proceed to get rid of them. While many people like and want to do this part themselves, it may be a better decision to let trained and experienced professionals take care of this task. This is to make sure that damage to pipes and plumbing will not occur and that your safety is not at risk. This is where finding the right contractor stated before comes into play and should not be overlooked or undervalued just so that you can save some money.