The Proven Green Home Checklist For First-Time Buyers
Buying your first home can be overwhelming as you feel excited and apprehensive simultaneously. After all, you need to consider a lot when it comes to evaluating your options. Factors such as location, design, size, and budget will probably be on top of your mind. Assessing these aspects sounds daunting enough to a beginner who knows nothing about real estate. Moreover, things can get even tougher when you have sustainability on your checklist. The green home concept is trending, and buying one makes sense, even if they cost more than traditional properties. So, what are some things to know about a green home if you are a first-time buyer? Here is our proven green home checklist for first-time buyers:
Prioritize Smaller Properties
Understand the Concept of Green Design
Check the Construction Materials
Buy from a Like-Minded Developer
Ensure Good Landscaping
Be Energy-Savvy
Focus on Water Savings
Consider the Community
Living in a green home sets you up for clean and healthy living with a minimal carbon footprint. Besides fostering a sustainable lifestyle, such a property sets you up for hefty savings with lower utility bills down the line. You can sell it at a premium because the demand for sustainable homes is high, and it will continue to soar in the future. But most first-time home buyers struggle because they do not know what makes a home green. A lack of awareness may even lead you toward the wrong property. But you can rely on this proven checklist to choose wisely as a first-timer.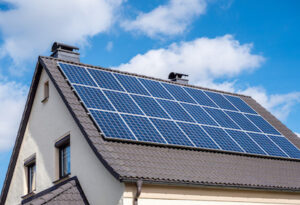 Prioritize Smaller Properties
The size of a home is the first thing you may consider as a newbie. Evidently, you want a place to accommodate your family comfortably and align with your future plans, such as having babies or asking your parents to move in. But bigger is not always better, even if you can afford it. Although you may want to live in a big and fancy house, compact properties are always better from a green perspective. Besides being less expensive upfront, these homes have a minimal carbon footprint due to low energy needs. The heating and cooling costs of such properties are a fraction of a large place. The best thing about living in small spaces is that they support a sustainable lifestyle in the long run. Consider your needs and settle for an optimal size to stick with a green investment.
Understand the Concept of Green Design
A green design is another desirable feature first-timers should look for in an eco-friendly living space. But the definition of green designs may sound confusing to someone who hardly knows anything about construction. Essentially, buildings following the concept minimize energy costs by optimizing design. For example, the orientation of the property should allow natural light and fresh air. Likewise, it should be well-insulated to prevent heat loss in winter and excess heat in summer. Space optimization is another feature of green buildings, as the design focuses on making the most of the available area. A little research on the concept enables you to assess the design of the property. Alternatively, you can seek advice from an expert professional in this context.
Check the Construction Materials
Green buildings deploy sustainable construction materials instead of conventional ones, so you must check what lies under the building. Prioritize materials that come from renewable sources because they are inherently eco-friendly. Additionally, they offer the benefits of zero waste and minimal environmental impact. Moreover, developers prefer locally-sourced materials as they reduce the carbon emissions caused by transportation and support the local economy. As a first-time buyer, you can ask upfront or dig deep to research the materials used for building the property. Look for locally-sourced, renewable, and non-toxic materials to ensure that the property is truly green.
Buy from a Like-Minded Developer
Beginners with limited knowledge of green real estate may not be in a good place when selecting a sustainable property. But you can take a shortcut by buying from a reliable like-minded developer to overcome the challenge. You can trust them for conducting all the essential Types of Land Surveying, getting the essential environmental permits, and using the best green building practices. Moreover, they go the extra mile to preserve the surroundings and minimize the environmental impact of construction projects. Collaborating with them means you need not stress about falling for the wrong house. Look for reputable developers in your area, and seek recommendations to decide whether you can take their word on sustainability.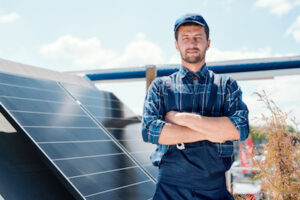 Ensure Good Landscaping
Another valuable tip for first-time home buyers looking for a green home is to ensure good landscaping of the property. Lush green exteriors enhance the curb appeal, but they do much more for homeowners. A sustainable home blends well with nature and utilizes the elements to facilitate a better indoor environment. For example, well-planned landscaping and gardens can improve the energy efficiency of the house. Tall trees near the windows can provide shade in summer and protect the interiors from freezing winds in winter to maintain the indoor temperature and lower energy bills. Similarly, a terrace garden can keep the interiors cool during the sweltering weather. Remember that the exterior space is as crucial as the interiors, so double-check it before sealing the deal for your first home.
Be Energy-Savvy
Being energy-savvy is the best way to buy a green home, even as a novice who knows nothing about sustainability. The best part is that you need not be a genius to check whether a property is energy efficient because it is pretty simple. Typically, your checklist must include features like optimal natural lighting and ventilation, energy-efficient fixtures, and smart automation as they reduce the energy requirements of a house. You can spend more on a property with solar panels because they make a home self-sufficient with clean and renewable energy. While energy efficiency can help you lower your energy bills over the years, solar homes take things a notch higher. You can get tax cuts and incentives from the government for doing your bit toward sustainability.
Focus on Water Savings
Think beyond energy efficiency because green homes should also have a proper system for water conservation. Typically, first-time home buyers miss out on this aspect, so ensure keeping it on your wish list. You can stick with the basics to ensure the water efficiency of a property. Water-saving appliances and fixtures are a good start, but you have a win-win deal if you find a place in a society with a water harvesting system. Once again, projects with these features make a wise investment, even if they cost more than other properties. Pay attention to these factors to buy a green home.
Consider the Community
Another unspoken rule to buying a green home is to consider its community and neighborhood. Some areas are inherently eco-friendlier because of the mindset of the residents. Check factors like community parks, recycling plants, waste management, and other green initiatives by the residents. Being a part of such communities does more than help you achieve your goal of a sustainable lifestyle. You can also enjoy a better quality of life by interacting with responsible and like-minded residents.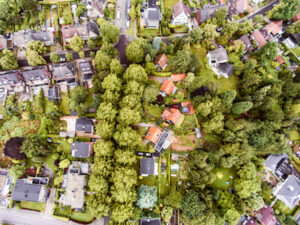 Conclusion
The green home trend is more popular than ever, so even first-timers are keen to invest the effort in finding an apt property. But you need not worry about finding the perfect one to fulfill your sustainability goals. You only have to understand the basics of green construction to take your pick wisely. Fortunately, you can ditch the struggle and find an ideal deal by following this practical checklist.