What Makes Your Home Top the Listings Lists
The property market is increasingly a world of dog-eat-dog, where competition between both purchasers and sellers continues to drive market forces despite the impact of the economy. While there is not much you can do to counteract external influences such as inflation and interest rates, there is plenty that homeowners can do to mitigate negative impacts and increase their chances of selling their property at the best possible price. So, if you're planning to sell your home, there are several small home improvements and things you can do to make your property stand out and top the listings lists. So, what can you do to make your home top the listings list?
Improve Curb Appeal
Declutter
Clean and Keep It Clean
Paint
Upgrade Lighting
Improve Curb Appeal
Repair Minor Issues
Add Storage
Upgrade the Kitchen and Bathrooms
Adapt Any Spaces to Illustrate a Potential
Consider Staging and Neutralize the Décor If Needed
Fix Minor Issues and Any Structural Issues
Prepare Any Building Permissions In Advance
By implementing these small home improvements and making your space as inviting as possible, you can increase your chances of topping the listings lists and attracting potential buyers.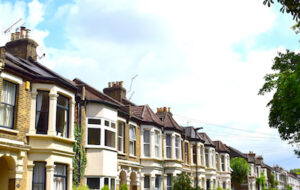 First Impressions Count – Improve Your Curb Appeal
We are assuming that you are not that household – the one you can find in every neighborhood which has broken-down old cars, fridges, and mattresses littering the front yard. But even a neat and tidy front garden can be improved with a bit of thought and attention. First impressions count, so make the entrance to your property welcoming and indicative of what is waiting for any potential buyer inside.
So make a good first impression and boost your selling power by improving your home's curb appeal. This can the obvious jobs such as touching up the paintwork on doors and windows, keeping lawns trimmed and rubbish bins cleaned and tucked away out of sight, you can add some simple low-cost touches like a couple of potted plants to place either side of your front door, or vases of flowers in the windows of the front rooms.
Get Rid of Clutter
One person's treasured belongings are another's clutter. Your fine collection of white porcelain poodles might be your prize and joy, but they risk putting off a potential buyer. Consider also that for many people clutter can increase their stress and anxiety levels. 
And while clutter can also be the detritus of everyday living in your personal space, a potential buyer does not want to picture you living in the house – but have the space to picture themselves living there. If your rooms are full of life, this leaves no room to imagine another life, and may obstruct your potential buyer from imagining themselves being in your home. 
Before listing your home, take the time to declutter and organize your space. This can make your home appear larger and more inviting to potential buyers.
Clean and Keep It Clean
A clean home is essential when trying to sell. Consider hiring a professional cleaner to give your home a deep clean, including carpets, windows, and appliances.
Also, make sure to keep it clean at all times. As talk to anyone trying to sell their property, and the biggest complaint is the fact that they feel they cannot relax in their own home just in case someone comes around at short notice for a viewing. 
Paint
A fresh coat of paint can give your home a new lease on life. Stick to neutral colors to appeal to a wider range of buyers.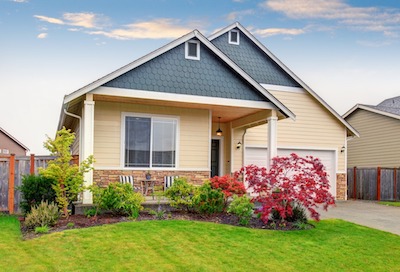 Upgrade Lighting
Upgrading your lighting fixtures can modernize your space and make it feel more welcoming. Consider installing dimmer switches to create ambiance.
Add Storage
Consider adding extra storage space, such as built-in shelving or a closet organizer, to make your home appear more organized and functional.
Upgrade the Kitchen and Bathrooms
These rooms are often the most important to buyers. Consider upgrading your countertops, appliances, and fixtures to create a modern, functional space.
Adapt Any Spaces to Illustrate a Potential
Equally, if there are tucked away or awkward spaces that could be showcased better by a small and low-cost alteration, then do make those investments. For example, that hard-to-reach cupboard under the stairs could be cheapy and easily fitted out with mounted wine racks to create a dedicated wine storage area. It solves the problem of a gaping empty space that risks gathering clutter, as well as demonstrating quirky ways to improve the living space.
Consider Staging and Neutralize the Décor If Needed
Staging your home with furniture and decor can help buyers envision themselves living in the space. Consider hiring a professional stager to make the most of your home's potential.
And while you're going about a big clearout, you might want to tone down (or preferably, completely neutralize) any décor which makes a bold, individual statement. It may be to your taste, but it probably isn't to anybody else's.
It may be boring, but bland is best. Freshen your rooms up with neutral, natural tones that show the potential of the room, rather than your personality.
Fix Minor Issues and Any Structural Issues
When you're living in a property day in and day out it is all too easy to co-exist alongside repairs and alterations that need doing and end up not seeing them anymore. But someone coming into your space with a fresh pair of eyes will see the cupboard that is hanging off one hinge, or the damp patch coming through from the upstairs bathroom into the hallway. So, make sure to address minor repairs, such as leaky faucets or squeaky doors, to show that your home is well-maintained.
It is more important now than ever to make sure all these jobs are completed. Do not leave any jobs unfinished – you'll just be drawing attention to any defects in your property, and the potential buyer will stop seeing all the good points. Also, if you have any previous plans to upgrade your home, prepare a folder or dossier with any building plans, permissions and quotes, and other documentation that illustrates the potential, and gives potential buyers a head start in making those renovations.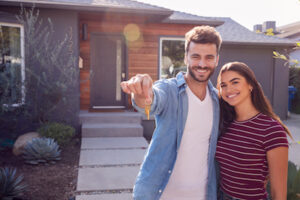 In Closing
There are plenty of things you can do to dramatically improve the overall impression that your house will make without spending a fortune – though they may involve a few weekends of hard work and commitment. However, they could be the difference between selling at the price you are asking, or dropping the price time after time until a lucky buyer comes and snaps up your bargain.
So if you want to avoid selling at a bargain basement price, implement these small home improvements and making your space as inviting as possible, you can increase your chances of topping the listings lists and attracting potential buyers.