10 Modern Outdoor Lighting Ideas For the Front of House/Office/Backyard:
Let's start things off on a lighter note before I dive into today's topic. In my opinion, outdoor events, ceremonies, or parties are way better than indoor ones. Even when there isn't a party or event going on, modern outdoor lightings still make the environment and surroundings look good, don't you think? If so, here are ten great modern outdoor lighting ideas for the front of your house, office, or backyard:
String Lights
Festoon Lights
Rattan Lanterns
Security Lighting
Smart Lights
Pathway Lights
Step Lights
Window or Door Lighting
Garden Lights
Tree Lighting
So, let's take a closer look at the best 10 modern outdoor lighting installation ideas for the front of the house/office/backyard.

1. String Lights
Let's start things off with something simple, string lights. String lights are a simple but elegant way to illuminate your home on those dark winter nights. These warm, glowing pieces of artwork can be found in many public spaces and parties- they're perfect for installation anywhere there is an open space with good views like the ocean or a river! You may even want to get creative by hanging them from trees if you have any around. If you do not, you can hang these lights on three or four poles along with each side window of your home—it's up to yourself how elaborate one decides their look should go about. These simple string lights are great, as they are pretty easy to install and don't require much precision. However, try to put them only if you are sure you'd pull this off or consult an expert.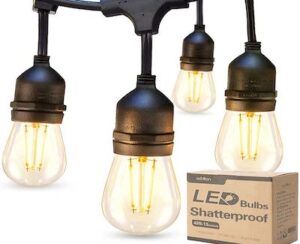 2. Festoon Lights
Festoon lights are one of my favorite outdoor lighting ideas, as they are very versatile with their wide options and ways to decorate them. So, if you're looking to add a touch of class to your home's exterior, festoon lights are a great way to do it. These lights can be hung from eaves, porches, and even trees, and they provide a warm and inviting ambiance that's perfect for entertaining or simply relaxing outdoors.
Here are a few tips on how to use festoon lights to decorate the outside of your home. When hanging festoon lights, be sure to choose a location that is safe and accessible. Avoid hanging them over areas where people will be walking or sitting, as this could create a tripping hazard. If you're hanging them from trees, make sure the branches are strong enough to support the weight of the lights. When it comes to festoon lights, more is often better. Use multiple strands of lights to create a fuller, more dramatic look. And don't be afraid to mix and match different colors and styles of lights – this can add an element of fun and whimsy to your decor. So, prepare yourselves because once you sit or lie under these lights, you aren't doing anything else for the rest of your day.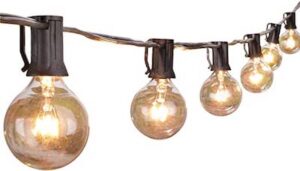 3. Rattan Lanterns
These rattan lanterns are among the most in-demand outdoor lighting nowadays, as they are a great way to decorate your backyard or the outside of your home! Rattan lanterns can be used to add light and color to your porch or patio, as you can hang them from your porch or patio ceiling. Also, they make great centerpieces for outdoor parties by placing them on tables or other surfaces or by placing them around your pool or hot tub and then filling them with batteries and LED lights for a festive touch.
However, one of my favorite ways to use rattan lanterns is by using them to light up walkways or paths and lining them on my front door for a welcoming feel. These rattan lanterns like many of the other lights can be hung in trees for a magical effect. Rattan lanterns' unique shape makes them desirable, and people pay good money for them, but that doesn't mean that they are unaffordable, as you can find some for very good prices if you do some searching. However, there's one thing to consider here; they don't do very well in rainy conditions or wet areas. So, keep this in mind before making a decision.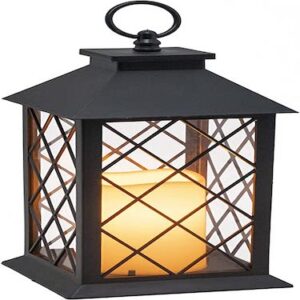 4. Security Lighting
Security lighting may not be the ones you want but definitely the ones you need. As these security lightings provide a powerful light beam on the house entrance or backyards and they are typically installed to keep thieves or wild animals away from your house. This lets you see and be aware of any unwanted movement outside your house so that you can be on your guard as soon as possible and if you want additional security, you could install motion sensors in them. Whenever someone with not-so-good intentions enters your house premises, these lights detect them and intensify their lightning. These security lights are all in all very practical and essential for any homeowner.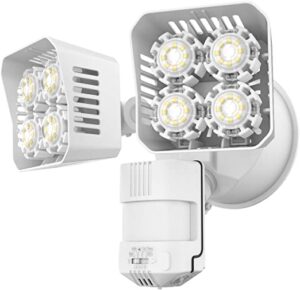 5. Smart Lights
Installing smart lights on both sides of your front door is a service you provide to yourself or anyone who comes to your house.
Generally, there are two smart lights inside a black (or any other colored) black box on both sides of the door with many beautiful flowers below them, especially at night. Isn't that a warm-welcoming sight?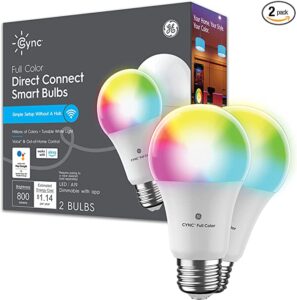 6. Pathway Lights
I think you already know how bright and attractive this outdoor lighting idea can be. You will also get a wide variety of designs in them.
You can choose lamp-like lights and install them on both sides of the pathway, which is often used. The best choice for these lights is the solar-powered ones, as the energy efficiency of these lights will be much better. Also, the energy saving potential of solar-powered lights will save you money on your energy bills.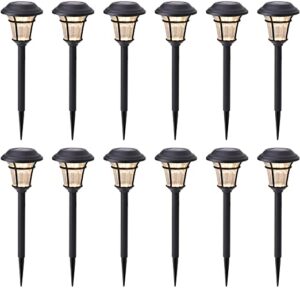 7. Step Lights
The name itself explains the design and purpose of this outdoor lighting idea. Many people also consider this idea a safety feature. On a night, glowing steps can be life savers. As these lights not only look very nice and give your steps that different and unique look, but is very practical and this would make it easier for people to see and walk at night if your steps are glowing.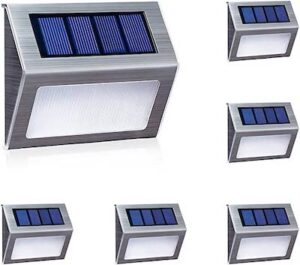 8. Window or Door Lightning
Window or door lighting is a simple yet beautiful outdoor lighting idea to decorate your house in case of an important event or even generally. The concept is easy, as all you'll do is install simple string lights on the borders of your main and back house doors and windows to make them glow. You can find these lights at most home improvement or hardware stores, and they come in a variety of styles and colors. Door and window lights can be placed on the inside or outside of your door frames, and you can also use them to highlight other features of your home, such as archways or flower beds. If you want to get creative, you can even use door and window lights to create a unique holiday display. For example, you could string lights around your front door in the shape of a wreath, or use them to outline your home's roof. No matter how you use them, door and window lights are an easy and affordable way to decorate the outside of your home.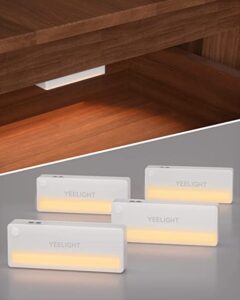 9. Garden Lights
If you have a swimming pool in your backyard/garden or a small lake (which is rare), installing garden lights near the water will give off a marvelous view. I can bet on this if you want.
You can use the same lights here that you chose for your pathways. Or you can go for new and unique designs to give a different look.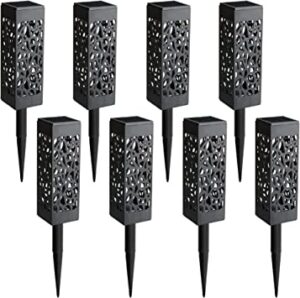 10. Tree Lighting
It might not come as a surprise as many of you would've at least once decorated a Christmas tree or have watched it being decorated.
So, why limit glowing trees just to Christmas? Why not the whole year? Or for the entire winter season, at least.
And if you've made up your mind regarding this outdoor lighting idea, I suggest you go for different lighting colors. In short, you'll be celebrating Christmas the whole season.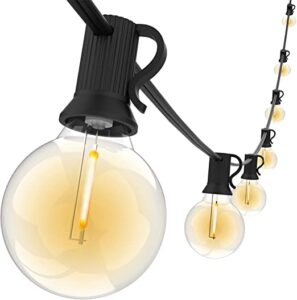 Conclusion
DIY outdoor lighting ideas are a great way to add a personal touch to your backyard or garden. Some popular options include string lights, solar lights, and lanterns. String lights can be hung from trees or pergolas to create a cozy and romantic ambiance. Solar lights are an eco-friendly option that are easy to install and require no electricity. Lanterns can be hung from trees or placed on tables to create a warm and inviting atmosphere. Another option is to use mason jars as light fixtures, adding a rustic charm to your outdoor space.
When deciding what kind of outdoor lighting you want to use for the exterior of your home, you must have the proper knowledge, or else you will be throwing your money in the pit. As I learned while using a chandelier installation service, not achieving the target is almost the same as overachieving the target. In simpler words, if the outdoor lighting is not that good and many things are missing, it would be almost the same as putting in extra and unnecessary lighting. So hopefully this list of some of the best modern outdoor lighting ideas made it easier for you to choose the right kind of outdoor lighting for you and your home.