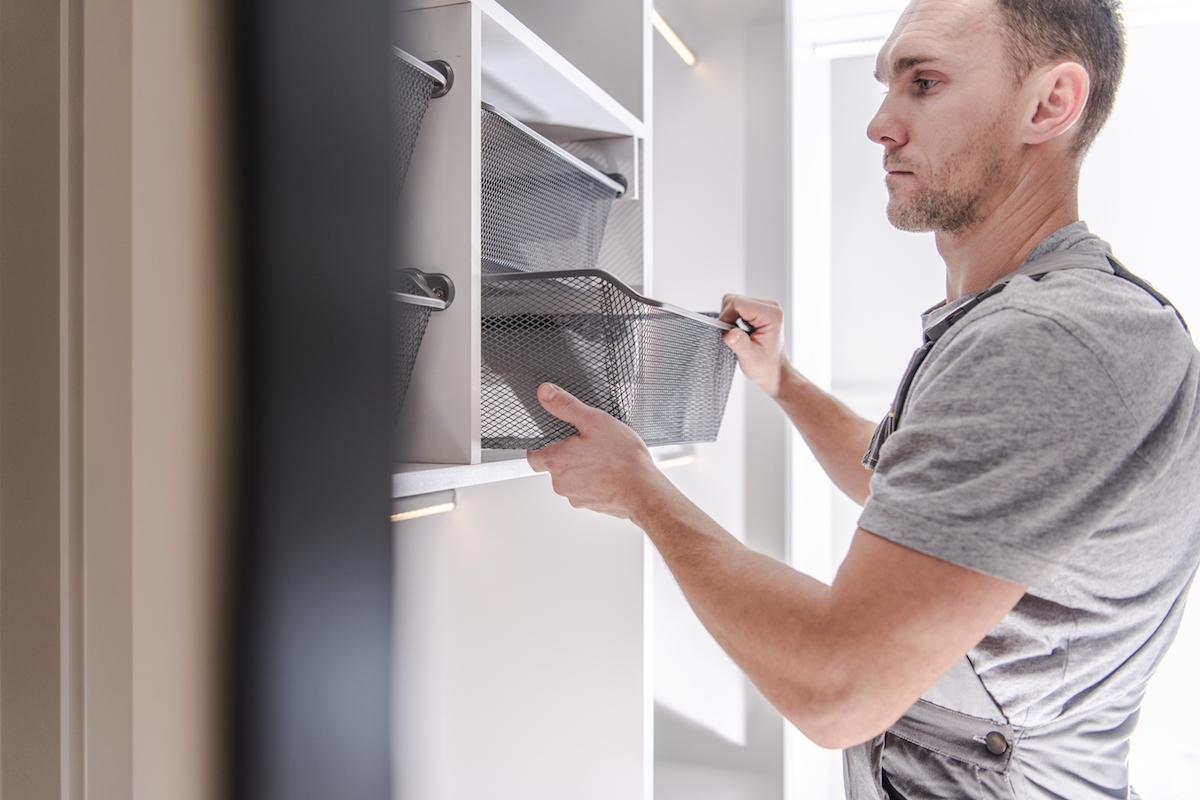 22 Dec

8 Things To Consider Remodeling Before Selling Your House
Remodeling Tips for Selling Your Home
When starting a remodeling project too many people try to do too much on upscaling the property and not improving upon what the home truly is. And while this helps with the market value of your home it can be very difficult to sell. Any good realtor will tell you that you are not preparing this house for you to live in.
The most important tip I can give you for remodeling your home before selling it is to remember you are creating an environment where buyers can see themselves living there. So if, you are planning on selling your house soon here are 8 important things to consider when remodeling.
1. The Floorplan
Even if your house was built decades ago and has outdated floorplans or cheaply added rooms (like many houses constructed during the 1970s and 1980s), you may renovate the floorplan to make it appear more modern.
To make it seem like something fresh, first determine how many rooms your home has and then eliminate or add some to make it feel bigger or smaller. For example, if you have a lot of bedrooms, consider knocking down a wall to make it feel less cluttered and more spacious.
Layouts Are Important
Homes with good layouts sell faster and for top dollar because they seem more desirable to the average consumers – the same applies for the other type of layout as well.
Before selling your home, take down the walls that separate the kitchen, dining room, and living room. It is important to remember not to make it too open either because this can make your home feel cold or impersonal.
The addition of more than one bathroom is another thing to consider, especially if you live in an area that is popular with families or older people. They may need something like this. It also makes your home look more spacious and increases the number of potential buyers who will want to see it.
This renovation project may require some carpentry work which might be more difficult to do without the proper knowledge and equipment. Remember to find good contractors when you do these types of projects and limit yourself to what you can achieve on your own.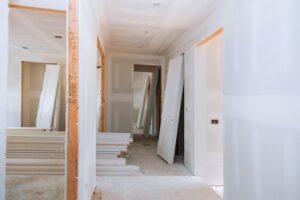 2. The Exterior
A potential buyer's first sight is the exterior of your home. If the exterior of your home is not updated it is going to be a turn-off for potential buyers.
When potential buyers first see the exterior of your home, they start picturing their life there. And if the exterior is a mess, whether it be a garden overgrown with weeds, dirty windows, or peeling paint, they will automatically assume that the inside of your home is just as much of a mess.
They may also picture what you have not done around the house and believe that if you couldn't take care of or maintain this area, then you probably don't take care of the inside of your home either.
Exterior Updates
Update the exterior of your home before putting it up for sale. For example, painting outdated colors, fixing any problem areas on the roof, adding shutters, and/or updating windows are just some of the steps you can take to improve how your house looks from the outside.
Exterior Replacements
Replace any old decking with new wood ones, especially if they are rotting away. This gives your home more of a welcoming feel.
Exterior Painting
Paint the exterior of your house if its appearance has become rough over time. Some houses are made of bricks, why not replace the old ones with newer-looking bricks?
Exterior Pavements
If you have a gravel driveway, consider getting it paved over.
Paving stones are popular and more desirable for many people interested in buying a new home.
Added Gardening
If your front yard is bare and filled with weeds instead of grass, consider planting some flowers or trees to make it appear appealing.
3. The Landscaping
If you have an older home, likely, the landscaping hasn't been updated since it was built. To make your home look more welcoming, think of planting new trees outside.
You can replace existing ones that seem to mark the property with nothing appealing with flowering plants and some vegetables as well, which is a nice touch.
Eco-Friendly
If you want to sell your home as eco-friendly. Consider building some new garden paths or even repairing those that are already there.
Professional Landscaping
After you have done all of this, look at what areas need to be improved and hire a professional landscaping service. You may think that it's not worth the money. It will be worth the money in the long run.
4. The Lighting
One of the most aggravating elements for people who move into older homes is a lack of light. The only parts that are illuminated well are the bedrooms and dining rooms.
However, if your property looks drab and dirty, potential customers may be deterred. Make sure any lights in the home are updated with fresh bulbs.
Evening Light
Many people try to sell their homes in the evenings. The addition of lamps makes it easier for potential buyers to envision themselves living in your home at night.
Tabled Lighting
In the living room, ensure that you have ample lights on both sides of your sofa. It's also a good idea to consider replacing old light fixtures.
Exterior Lighting
It is important to make sure that the front door is well lit at night, but not bright enough to blind someone when they first walk through it after work.
5. The Flooring
One of the most inexpensive ways to improve your rooms is to replace the flooring in them with something clean or updated. If you have worn carpeting consider putting in laminate flooring instead.
It is inexpensive and easy to replace if you ever want to go back to the old way it was set up. Also, if your hardwood floors need a facelift put new ones in that match with what you already have done. It is important to remember when choosing the floor that you should go with something modern.
Flooring has a major impact on the general impression of a home. Wood flooring, for example, might provide a more personal and cozy atmosphere, whereas concrete finished floors may provide a more industrial and open feeling.
What type of floor you choose will depend on your taste and how the room will be used.
6. The Bathroom
No one likes a dirty bathroom. What is the first thing you do when you get up? You use your bathroom and if it has not been cleaned recently it can be off-putting to buyers.
Buyers try to start picturing themselves living in your home. There are several ways of making the bathroom more enticing.
Proper Cleaning
Before having people tour your home, ensure that everything is clean, including the toilet, shower/tub, sink, and flooring.
Updates
Consider replacing old fixtures with updated ones.
Painting
Think about a more modern paint or wallpaper for your home.
New Lighting
Update your lighting (if applicable). When it comes to selling your property, you'll want to make sure the lights are working. You don't want to date your home by putting in an old-style fixture that goes out of style.
7. The Kitchen
A prospective homeowner will often want to envision themselves cooking in your kitchen or enjoying a cup of coffee with family or friends. The kitchen is the heart of the home, so you must think about its overall appeal when planning renovations.
Most all events and family gatherings center around this room.
New Appliances
Start by replacing old appliances – any stove, refrigerator or dishwasher should be replaced before putting your house on the market.
Paint
Paint the cabinets or update the hardware (like drawer pulls).
Replacing The Old With The New
Consider replacing old countertops, backsplash, and flooring with something more modern to bring appeal to this important room.
Keep a neutral feel in the kitchen. The buyer needs to see themselves in the home and need to be imagining that the kitchen will match their existing decor.
8. The Storage/Outdoor Sheds
If you have any sheds on your property (outside) they should be updated, cleaned out, and organized to make them look less cluttered. If you don't have an outside shed, consider creating one if your house is lacking in storage space.
This will make it easier for potential buyers to see that there is enough room to store their belongings when moving into the home.
Open Up The Outdoors
If there are too many containers outside, consider moving them and replacing them with other things like a hammock or pool. This gives the illusion of more space and also makes your house more desirable because nothing is blocking the view from looking at it.
In Conclusion
Remodeling can help sell your house, but it might be expensive and time-consuming. The last thing you want to do is walk away from your home after many hours of hard work and find that the renovations don't pay off.
That's why it's wise to keep these 8 things in mind before putting your house on the market. By following these simple tips, you'll create a buyer-friendly atmosphere that will make your home more desirable to buyers.