What Flooring Is On Trend?
Home is where you spend most of your time, so everything inside should be perfectly harmonious and carefully selected to suit your personal preferences. Every element of décor — from the furniture to the type of lighting — plays a part in creating the right atmosphere. Flooring is an essential element of interior design that dramatically impacts your home's aesthetic. This is why you must pay close attention when choosing the type of flooring you want. Besides personal preferences, there are other aspects you need to take into account when making a choice. It is vital to go for a durable material that suits both the space of your home and its functionality. With so many flooring options on the market these days, you don't have to worry about not finding a high-quality choice that matches your aesthetic desires. So, if you wondering what flooring is on trend for 2022? We will break it down into the best flooring materials and best flooring designs.
Best Flooring Materials:
Carpet Tiles
Marble
Green Products
Concrete
Cork
Best Flooring Designs:
Stained Concrete
Nature-Inspired Flooring
Oiled Finishes
Matte Finishes
Custom Finishes
All this diversity has its advantages and disadvantages. Given the speed at which decor trends are going nowadays, it is normal to feel overwhelmed by the many options. But don't worry. With the help of skilled floor contractors, you can select the right option for your home. So, now that you have an idea of the top flooring trends this year, let's examine each of these top trending types of flooring in 2022!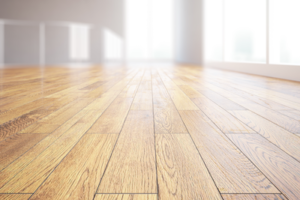 Best Flooring Material In 2022
The material plays an important role in flooring, whether we are talking about texture, resistance, or aesthetics. You have to account for the effect you want to have, namely whether you want a cool floor or one that keeps the room warm. Nevertheless, here are the top flooring material picks for 2022.
Carpet Tiles
Carpet tiles are an excellent way of adding a special touch to your home. They come in different colors, textures, and patterns, so you know you'll find the right one for your room that suits your taste. Carpet tiles are perfect for the bedroom or children's room where you want to keep the floor warm and soft to the touch. In addition, you can always mix and match the tiles to your liking.
Marble
Marble remains a symbol of elegance, and there is no exception when it comes to the floors made of this material. The range of colors has expanded in recent years, too. 
In addition to the classic white with grey veins, you can choose from many other unique colors, ranging from emerald green to light sky blue. Some marble models have mixed colors and can blend well with various types of decor.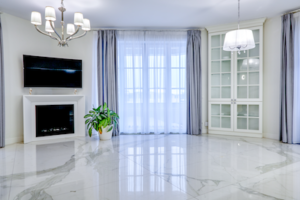 Green Products
It's 2022, so it's no wonder that even the flooring industry has kept up with the sustainability trend. Hence, you have plenty of eco-friendly options to choose from, with everything from bamboo flooring to solid wood to make your home as environmentally friendly as possible.
Concrete
Because it is an essential building material, concrete is widely available and not very expensive compared to other types of flooring. It creates a raw and elegant finish to the space and is perfect for tying together minimalist interior designs. Also, it is very durable and that's why airport flooring uses this kind of material, so you can be sure in that it will last a long time in your home.
Cork
Flooring trends for 2022 lean in the direction of softer shades of beige for natural floors such as wood. Cork floors fit perfectly into this palette of shades, not to mention that they have a unique pattern that adds more value to the whole room aesthetic. In addition, it is an environmentally friendly choice that maintains warmth and has many acoustic benefits.
Top Flooring Designs for 2022
The design provides the whole aesthetic, which is why it should be chosen according to personal preference. However, it should still blend with the rest of the interior decor. There are many different options to choose from, but here are some of the best flooring designs for 2022.
Stained Concrete
Colored concrete has grown in popularity recently. This year, it's among the favorites. The reason for this is quite simple — it's aesthetically pleasing and adds a tone of elegance to the room. When you think of concrete, you have that stiff gray in mind, but you'd be surprised at how versatile this type of flooring can be. 
The part that adds extra value to this type of flooring is the fact that the cement can be colored using whatever shades you want to match the aesthetics of the room. So if you wish to go for the same shades or complementary colors to create a lively effect, you can do it with this type of floor without worry.
Nature-Inspired Flooring
Nature brings harmony and inner peace, and your home is a place that needs these qualities. That's why flooring inspired by natural elements is in high demand right now. Among the most coveted designs is imitation wood, which creates an ambient and warm environment, offering many shades of brown to choose from.
Also, tiles in various shades of blue, which mimic the ocean or raindrops, are among the favorites regarding bathroom flooring. The calming effect of blue will help you unwind after a long day, having a relaxing effect — especially accompanied by a warm shower. Floral patterns are also in demand and definitely add a splash of color to your home.
Oiled Finishes
Oiled floors have become quite trendy this year, being among the top picks. Among the main reasons for this is that they give a stylish look to the home and match almost any type of furniture.
Besides looking sleek, they are also durable and easy to maintain. You don't have to worry about high maintenance costs or having to scrub them hard to get them clean. Thanks to the fact that they're shiny, it is enough to wash them regularly with a mop.
Matte Finishes
An increasing number of homeowners are turning to low-gloss wood coatings. Matte flooring is becoming increasingly popular now, and it's no wonder since it feels significantly more natural underfoot. And let's not forget how it looks! Truly incredible. This type of flooring will be the wow element in your home's aesthetic in 2022.
Plus, it's perfect if you want to go for a classic aesthetic with wooden furniture, but it can work with any aesthetic. This type of flooring offers a wide variety of colors and shades to choose from to compliment the entire room beautifully.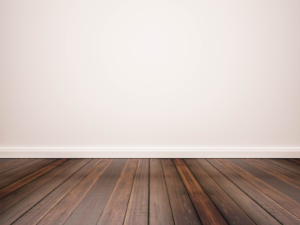 Custom Finishes (Mix and Match)
Floor patterns have the power to completely change the appearance of a room and also give a voice to your home. If you want to make your mark and break away from the ordinary, you can play around a bit with different types and patterns of flooring. Custom flooring patterns have been a big trend lately and consist of creating unique patterns by combining different types of material, patterns, or colors. The use of Victorian-inspired patterns combined with modern designs in a particular room is a favorite way to spotlight a piece of furniture or a particular architectural feature.
Conclusion
While the trends for flooring materials and designs may change by the end of 2022. One thing is for sure homeowners will continue to desire beautiful and functional floors. So, if you are in the market for a new floor and you want your home to be ahead of the curve when it comes to flooring trends, don't wait until 2023 to consider these trends. Start planning now and choose a material that is both beautiful and environmentally friendly. Thanks for reading!