How to Pick the Perfect Furniture for Your Home: 7 Tips
Deciding to purchase new furniture can be a daunting task. Everyone wants to make sure that they pick out the perfect pieces that can look perfect in their home and also be comfortable and functional. So how do you pick out the perfect furniture for your home? The way how to pick the perfect furniture for your home is to consider these key factors:
Size and Scale of the Furniture
Quality of Materials
Construction
Style of the Furniture
Price
Warranties and Return Policies
Delivery Fees and Assembly
Now there are a few key things to remember when choosing the perfect furniture for your home, and this guide will walk you through the process. So, whether you're looking for a new sofa, bedroom set, or dining room table, read on for detailed tips on how to pick out the perfect furniture for your home.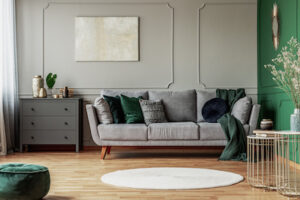 1. Size and Scale of the Furniture
Regarding furniture shopping, it's easy to get caught up in aesthetics and forget practical considerations. One crucial factor to keep in mind is size and scale. You want the furniture to fit proportionally in the room – not too small or too large – otherwise, the space will feel off balance. This can be tricky, especially when shopping online or at big stores where you can only physically see the piece in the room. One helpful tool is to bring a tape measure and check the dimensions listed for each potential purchase.
Additionally, take a photo of your empty room and use image editing software or apps to "place" each piece and see how it looks before committing to buy. Another option is to utilize the store's return policy and bring potential home purchases for a test run before deciding if they work for your space. Remember, choosing furniture isn't just about appearances – consider size and scale for an overall successful design that will be functional for your lifestyle!
2. Quality of Materials
One important consideration is the quality of materials used in each piece. Cheaply made furniture may look good at first glance, but over time it's likely to show signs of wear and tear and potentially even break. Investing in higher-quality furniture made with solid wood or durable fabrics can provide lasting value for your money. It's worth researching manufacturers, comparing materials, and testing chairs and couches for comfort before deciding. Of course, always consider factors like size and style as well – you want to create a space that looks good and feels comfortable to spend time in. 
3. Construction 
When shopping for furniture, it's essential to consider construction. Cheaper pieces may be tempting initially, but they are more likely to wear down quickly and need replacing. Look for solid wood frames and reinforced joints to ensure long-lasting durability. You should also check the fabric or upholstery for strength – opt for higher thread counts, tightly woven patterns, or closely knit leather.
With careful construction considerations, you can choose furniture that will last for years and truly enhance your home. And, of course, don't forget about aesthetics – pick pieces that fit your style and complement the overall design of your space. If you are looking for the best couch for your house then you must go through Burrow's couch quality.
4. Style of the Furniture 
When it comes to furniture, you must choose pieces that fit your style. That way, the furniture will enhance the overall aesthetic of your home and make you happy every time you walk into a room. So try to find the perfect furniture for your unique style.
One of the best ways to start the same is by taking some time to browse interior design magazines or websites and following some design-centric social media accounts. This can help spark ideas and give you an idea of what styles and trends are.
Once you have a general idea of your taste, head to a store or shop online to see and feel the furniture before making a decision. Don't be afraid to mix and match different styles – some contrast can add interest and depth to a room. And above all, make sure the furniture is functional for your lifestyle – it should make sense in the space and be comfortable for daily use.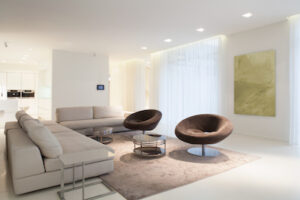 5. Price
Furniture shopping can be daunting, especially when you consider all the factors, like size, style, and price. Many people make the mistake of overspending on furniture, believing it will increase their home's value – but this is only sometimes true. Instead of breaking your budget for fancy statement pieces, consider finding affordable options that still fit your style and complement your space. One way to do this is by shopping at second-hand stores or online marketplaces for deals on gently used furniture. You can also search for sales and discounts at your favorite retailers. The important thing is to find furniture that fits your budget and your vision for your home. 
6. Warranties and Return Policies 
Before making any decisions, check the warranty and return policy of the company you're purchasing from. It's essential to have some level of protection in case any accidents or damage occur during delivery or in the future. Many companies will offer a certain number of years for structural warranty coverage, while others may only offer a 30-day return policy for exchanges and refunds.
Do your research and read customer reviews about the quality and longevity of the furniture before making your decision. Always keep in mind that a little bit extra spent on warranties and return policies now can save you from frustration and costly repairs down the road. 
7. Delivery Fees and Assembly
When picking new furniture for your home, it's important to consider more than just the style and color – you also want to think about the logistics of getting it into your house. Delivery fees can quickly increase, so try to find a retailer that offers free delivery or low delivery rates. If the idea of assembling your furniture makes you sweat, don't fear – there are options too. Some retailers offer assembly services for an additional fee, or you could search online and hire a professional assembler through a website. So before hitting "buy," be sure to think about what it's going to take to get that piece of furniture into your living room (and put it together) without breaking the bank.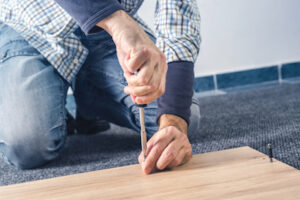 Conclusion
Now that you've made it to the end of this article, we hope you feel more informed and confident about picking out furniture for your home with these tips. By considering the size of your space, the activities that will take place in each room, and your personal style preferences, you can narrow down your options and find pieces perfect for you. Remember, even if you make a mistake or change your mind down the road, it's not the end of the world! Any piece of furniture can be adjusted to fit your needs with a bit of creativity (and maybe some elbow grease).