Important Steps When Selling Your Home
The real estate market has always been an ever-growing one. Not only does it represent a significant portion of people's wealth, but the economic stability of a country too. As the sector has always shown promise, it has always attracted investors of all kinds. Therefore, when you buy a piece of property, there are numerous aspects for consideration such as the notional interest, purchase costs, insurance, maintenance, and taxes. So, it is recommended that you have all the necessary information pertaining to the transactions. Needless to say, owning a property has several advantages. But there are a lot of intricacies involved that need to be addressed and dealt with. For instance, if you're selling your house, you must check whether it requires repairs, whether the market is in a bad shape or if the neighborhood could be in better condition. When you've dealt with significant issues, you must follow a series of essential steps in order to ensure a smooth transaction. So what are the important steps to take when selling your home?
FSBO Strategy
Worth of the House
The Right Time to Sell
Watching for Hurdles
Preparing for the Sale
Hire a Listing Agent
Marketing
Documentation
Now that you have an idea of the important steps to take when selling your home, let's examine each one of these ten steps in greater detail.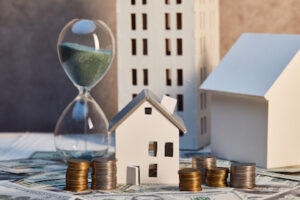 1. FSBO Strategy
The foremost thing that usually comes to mind while selling a house is whether to hire an agent or not. But if you decide to sell the house on your own, it is generally referred to as FSBO (For Sale By Owner). Although there are a lot of things that you can do on your own, professional assistance is always recommended. So, if you're planning on FSBO, you can allocate time to prepare your house for sale, market it through several media, research recent sales in your locality for comparisons, and so on. You can also try to get feedback from competent real estate agents.
2. Worth of the House
Determining the worth of your house is perhaps the foremost thing to consider and work on. It is an important step as it governs the pace at which the property may get sold. You will need a recent home appraisal. This will help to determine the fair market value of your home so that you can price it accordingly. Also, for the purpose of discerning the market price of your house, you must take the help of a local agent, or a real estate brokerage firm to find out the worth of your neighboring properties. This won't just help you put a cost on your home, but also take important steps to make it more marketable. Additionally, you need to contemplate the nature of the market so that you can determine the real value and hence the price of the house.
3. The Right Time to Sell
Negotiation skills are extremely important in the real estate world. What's more significant is an environment that could favor your part in negotiations. In a buyers' market, the number of houses available in the market exceeds the number of buyers in the market. Sellers' market works and vice versa. So, knowing whether you are in a buyers' or sellers' market, as well as understanding the nature of the local real estate can help you save a lot on costs. For instance, a sellers' market will allow you to drive the negotiation as you will have the power to increase the price.
4. Watching for Hurdles
There are a multitude of things that could affect the sale or purchase of a house. The real estate market is full of hurdles for those obvious reasons. So, if your house has been on the list for a long time, there might be a few things that you can check.
Inspection Reports
You must be prepared for negotiations post the inspection report completion. When your house is inspected by prospective buyers, they may raise several concerns with regard to repairs for the house. If the costs of repairs are high, buyers will simply walk away from the deal. So, you must keep note of these things.
Low Home Appraisal
When a buyer finances a house, the lender usually asks for an appraisal to make sure that the house is worth the amount being financed. And if the value of the house is lower than the loan amount, the buyer usually has to come up with the difference. This is one reason why several buyers walk away from such deals.
Finance Failure
As mentioned above, several factors come into play while dealing with real estate. In such cases, there are chances that the buyer's financing could fail due to several reasons like missed credit card payments, new debt, or circumstances where the bank thinks it's too risky to lend money.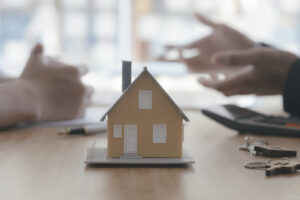 5. Preparing for the Sale
Determining the worth of the house is not enough. One also needs to take measures to make the property appealing to the buyers. A house with cluttered gutters, old walls and an unsightly driveway often repels buyers. So, you must think of renovating your house where you can make use of your furniture, build the driveway, have the walls painted and cleaned etc. People also hire professional stagers nowadays who stage the house in a proper manner. You can also ask your real estate agent for insights.
Pre-Inspection
The research concluded that 25 percent of sellers working with an agent had completed a pre-inspection. While it is a standard procedure for the agent to inspect the house, sellers opt for a pre-inspection in order to avoid last-minute surprises. It also gives you some room to make fixtures that the inspector may flag for buyers.
Throw In Something for the Buyers
You never know what the buyer may find appealing. So, a lot of sellers add certain striking and popular features like kitchen appliances or steam showers to attract prospective buyers. Preparing for a sale, thus, is about doing everything necessary to make sure the sale doesn't fall through.
6. Hire a Listing Agent
Another important step in getting your house ready for sale is to hire a listing agent. A listing agent will look out for your requirements and have your best interests in mind. As you go on interviewing agents, make sure you ask them crucial questions such as the amount of time your house will be listed for, the scope of their service, and of course, the commission. Once all the details match your requirements and needs, you're good to go. A listing or real estate agent may also help you determine the worth of your house. Just ensure that you predetermine the real estate brokerage.
7. Marketing
Once the house has been listed, it's time you take an effort to market it appropriately. You need to communicate well with all your agents and determine the selling points and weaknesses of your property as well as the type of buyers you are looking for. This will help you decide how to advertise your house in an appealing manner. You must've noticed by now that it is all interconnected. So, you must consider taking these steps simultaneously in order to sell the house smoothly.
When it comes to marketing and showing your house, you can indulge in taking steps such as preparing for open houses or installing lock boxes. A lockbox is basically a padlock-shaped box, hanging on the doorknob. It holds the keys to your house. It is for communal access to your house and can increase your showings.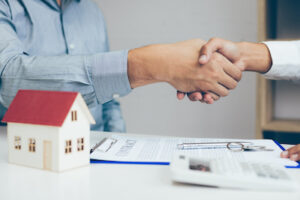 8. Documentation
Once the practical aspects have been dealt with, you can get into the legal and technical aspects of selling your house. It gets easier with a real estate broker or a lawyer who can review all important documents. Whether you hire an attorney or not, you must know the kind of documents that need to be drafted and reviewed. This Is a significant part of the process as a lot of things done during this process create legal obligations on the parties involved.
Deed to Your Home and the Sale Deed
Both the buyer and the seller must be present during the execution of the sale deed. Apart from this, all the previous sale deeds from the previous property owners must also be presented. As the deed to your home is the document that proves that you are the owner of the property and have the legal right to sell it.
Home Inspection Report
Also, you will need a home inspection report. This document will outline any potential problems with the property that could impact the sale.
By having these key documents in hand, you can be sure that the selling process goes smoothly.
Conclusion
Earning appropriate profits in the real estate world requires thorough knowledge and experience of the market. You need to be well aware of the ups and downs of it as well as your property. Only then can one thrive well, even in times of economic instability. A lot of people consider FSBO, and while it has its own advantages, there are a few things about seeking professional services that go a long way. When you hire skilled agents or attorneys, there are lesser chances of losses and fraud. Apart from this, one must also consider marketing the property appropriately as it happens to be a significant part of the process of selling a house.