10 Cost-Effective Home Improvements
We all love our personal living space, which is like an oasis in a world of pressure and there are always things that you can do to improve the comfort level in your home. There are a few compelling reasons to carry out home improvements; you are adding to the value of your investment, not to mention the additional comfort, and with that in mind, here are 10 cost-effective improvements that add value to consider this year.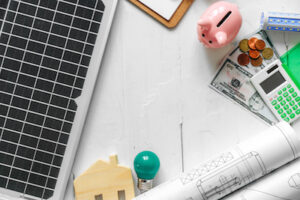 1. Smart Home Upgrades
Smart home technology is becoming increasingly popular among homeowners. Installing smart thermostats, lighting, and security systems can add value to your property and make it more appealing to potential buyers. These upgrades are cost-effective and can also reduce your energy bills.
Install a Digital Shower
When you first experience a digital shower, you certainly won't wish to revert to the old unit. If you have the space, why not install a walk-in shower with made-to-measure screens? Multiple jets offer a free body massage, plus a digital shower that remembers your favorite settings, such as water temperature and even water pressure. Search online to view top brands and find a local supplier who installs is never an issue, no matter where you live. Hot water on demand is also a great way to save energy, as the water is heated by an element as it passes through the shower unit, which means you have complete temperature control.
2. Kitchen Renovation
Set aside a reasonable budget and transform your kitchen; there is affordable rangehood installation from a local electrician who can supply top brands at trade prices. Other features such as granite worktops can be added; talk to a kitchen renovator and give him a ballpark figure that you are prepared to spend on the project. LED lighting can make a big difference to any room and there are many styles to suit the décor. Consider a breakfast bar, which is a great way for the family to congregate in the mornings and the cost is reasonable.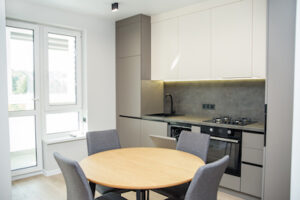 3. Bathroom Renovation
This is the one room in the house where a little luxury is much-needed and once you work out a budget, talk to a bathroom renovator and see what they come up with. We recommend using the best quality materials and brand-name appliances for a bathroom that will stand the test of time. If your budget is limited, consider taking out a home improvement loan with low interest that can be repaid over a couple of years. Making improvements is a smart way to boost the value of the property and if you take on one project a year, it won't be long before you are where you want to be.
4. Flooring
The flooring is an essential aspect of any home. Replacing old and worn-out flooring can add significant value to your property. Hardwood flooring is a popular choice among homeowners, as it is durable and easy to maintain. However, if you love the look and feel of hardwood and want a much more cost-effective option, look no further than luxury vinyl. Which comes in plank and tile form. Ideal for every room in the house, luxury vinyl looks stunning, is very durable, and can be installed on any substrate. Browse the website of a local flooring contractor and check out the stunning finishes in timber, stone, or slate. This is the most cost-effective flooring on the market and is perfect for heavy-traffic areas.
5. Sliding Patio Doors
If you have a dining room window that overlooks the back garden, you can have the window removed, some brickwork knocked out, a new support lintel added and a set of made-to-measure double-glazed patio doors installed. This brings your garden into the home, so to speak, which is ideal for the summer months. Have an insect screen fitted and you can leave the doors open to help with air circulation.
6. Lighting
Good lighting can make any space look bright and welcoming. Upgrade your home's lighting with modern fixtures and dimmer switches to create a warm and inviting atmosphere. A well-lit home is more appealing to potential buyers and can add value to your property.
7. Storage
Storage is a crucial factor for most buyers, and a lack of storage can be a deal-breaker. Adding built-in shelves or cabinets can create more storage space and add value to your property. You can also install closet organizers or add storage solutions in the garage to make the space more
A Great Storage Idea: Fitted Wardrobes In the Master Bedroom
That old wardrobe had definitely seen better days, not to mention your need for more storage space. And so made-to-measure fitted wardrobes make the best use of available space and a local carpenter can handle such a project. You choose the timber and design and the tradesman works his magic. Ask a local contractor for a quote and you might be pleasantly surprised.
8. Solar Panels
Solar panels are an investment that can be recouped in 5-6 years and you will no longer be at the mercy of the huge energy corporations that love hiking up their prices. Some homeowners rely 100% on their solar energy system, while others also use the national power grid, the choice is yours. If you are looking for ways to reduce your carbon footprint, look no further than the clean energy we get from the Sun. Thankfully, technology is now at the point where solar energy makes sense and you can recoup the investment in a few years.
9. Minor Repairs
Minor repairs like fixing leaky faucets, repairing cracks in the walls, or replacing broken tiles may seem insignificant, but they can make a big difference when it comes to selling your home. Potential buyers will appreciate a well-maintained home, and it can add value to your property.
10. Landscaping and Decking
Curb appeal is an essential factor when it comes to selling your home. A well-maintained lawn and landscaping can create an excellent first impression on potential buyers. It doesn't have to be expensive, and you can do it yourself with some basic gardening tools. Trimming the hedges, planting flowers, and adding a few potted plants can add value to your property.
You probably have some form of patio or decking and if that has seen better days. So check out the latest timber-look composite decking by searching online. If you start planning now, the project will be complete before the arrival of the summer and you can arrange some epic BBQs and invite your friends.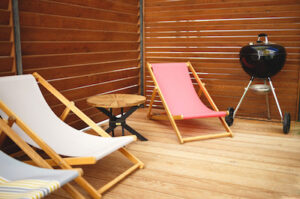 Frequently Asked Questions (FAQs)
Do cost-effective home improvements really add value to my property?
Yes, cost-effective home improvements can add value to your property without breaking the bank. Simple upgrades like lighting, landscaping, and minor repairs can make a big difference.
Which cost-effective home improvements add the most value to my property?
Kitchen and bathroom upgrades, flooring, and solar panel upgrades are some cost-effective home improvements that can add significant value to your property.
Can I do these cost-effective home improvements myself?
Yes, many cost-effective home improvements can be done yourself with some basic tools and knowledge. However, it's always a good idea to consult with a professional such as a local electrician if you're unsure about any aspect of the project.
How do I know which cost-effective home improvements are right for my property?
The right cost-effective home improvements for your property depend on several factors. Including your budget, the condition of your property, and the local real estate market. It's always a good idea to consult with a real estate agent or a professional contractor to get personalized advice.
Can cost-effective home improvements help my property sell faster?
Yes, cost-effective home improvements can make your property more attractive to potential buyers, which can lead to a faster sale. If you are thinking of selling, here are a few tips to get the best listing.
Conclusion
Home improvements bring many benefits, not least the added comfort, and value, which makes it all worthwhile. Of course, Rome wasn't built in a day, but over the years, you can transform your home into your ideal living space. Start by touring the property and look at potential cost-effective projects. Then create a wish list with the most important project at the top of the list.