Financing a Renovation or Conversion Guide
A recent insurance survey indicated that in Q1 of 2022, nearly 43% of homeowners in the US shelved plans to renovate their homes because of inflation – we all need a shot in the wallet. But, with so many options available, getting the appropriate assistance that complements your financial situation could be more challenging than you think. We checked with homeowners who've done it and prepared this guide to help you choose the most suitable financing option. 
So, what are the available options for financing your home renovation or conversion project? Most homeowners choose home equity loans and home equity lines of credit (HELOC). Other options include cash-cut refinance, renovation and construction loans, FHA and Fannie Mae loans, and unconventional options like loans from friends and family, personal loans, and dipping into your retirement funds.
Home equity loans were not the most popular due to their affordability, but something else pulled borrowers to this option. It's like when you want to buy a piece of equipment, like a carpet cleaner, for your home.  A lot more goes into deciding which option works best for you; it is seldom the cost only. Read on and learn more about these options and how to decide.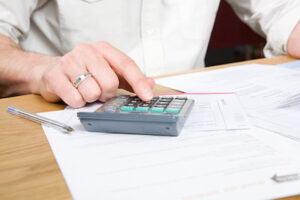 Home Equity Loans and Home Equity Lines of Credit
Every time you make payments on your mortgage, the lender transfers a portion of the home's value to you. The property also continues to gain equity due to price increases. 
How does refinancing a home effect taxes, you ask? There are quite a few moving pieces here, so pay close attention as we dive in. There can be both positive and negative effects when your mortgage refinance tax implications. There are multiple components of the refi that can have an impact on your taxes.
Home equity loans allow you to leverage the value gains and use them to finance your home improvement project. Many homeowners like this option because lenders tend to approve it faster and your original mortgage remains intact. Lenders, on the other hand, like it because the basis is the home's value, less the amount still owed on the mortgage. 
Most lenders allow homeowners to borrow up to 80% of the owner's value. The lender will take you through the same underwriting process, and after approval, deposit the cash in your account – a lump sum if it is a home equity loan or in batches (according to a predetermined plan) if it is a home equity line of credit. Home equity lines of credit operate like credit cards. The lender offers a credit limit, and you can draw down whenever you need. 
Although the rates for these options are often higher, homeowners prefer them because approvals are faster. Thus projects are likely to stay on schedule. Plus, you can negotiate a fixed rate if you have a home equity loan. This option is also preferred because the loan value is flexible, and there is no restriction on how to use the funds. If you own a large chunk, or if the market value of your home is significantly higher, you can borrow a substantial amount. 
Here are the pros and cons of home equity loans. 
Pros
Fast approvals

You can fix the interest rate

There are no restrictions on how you use the money

You could get some tax rebates—check with your tax advisor
Cons
Interest rates are higher than some options.

Loan amounts could be less than some options. 

Essentially, you get an additional loan on the same home. It adds a monthly home loan repayment that does not go to your existing mortgage. 
Cash-Out Refinance 
Still assuming that you have a mortgage on your home, this option entails refinancing the entire loan. It is popular because you can borrow more than you owe, settle the original mortgage and use the extra funds to pay for the improvement project. 
Do you have an excellent credit score and significant equity in the home? You can use a cash-out refinance option to negotiate better mortgage terms. 
Most lenders allow a limit of up to 80% loan-to-value ratio (LTV) and are flexible about interest rates. However, the lender often undertakes a more stringent underwriting process because they must verify the state of the property and new market value.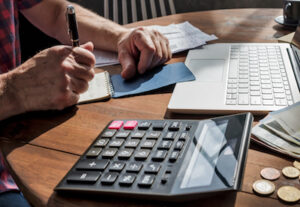 A cash-out refinance mortgage benefits homeowners with excellent credit ratings and low debt-to-income ratios. They can negotiate for higher amounts and lower interest rates. But many homeowners have less-than-perfect credit scores and often struggle with debt. If that's you, consider the FHA-backed cash-out refinance facility. We will discuss FHA-backed loans later. For now, here are the advantages and disadvantages of cash-out refinance.
Advantages
You can access significant amounts of cash.

You can negotiate for better loan terms.

There is no restriction on what you can do. 
Disadvantages
It alters your existing mortgage. You get a new mortgage and forfeit benefits that were in the previous deal. 

You will extend your mortgage repayment period. 

A stringent underwriting process could cause delays in approval and disbursement.
Construction and Renovation Loans
If you plan a significant makeover or a major overhaul, consider taking a construction or renovation loan. This loan is slightly more complicated than the options above and will require extra effort. 
In this option, you will approach a lender with your completed plan, schedule, building permit, and budget (provided by a licensed and insured contractor) and request financing. The lender will undertake a new underwriting process and use it as the basis of lending. 
Then the lender will approve a loan that is a fraction of the "final value" (often 80-90%) of the improvements and release the funds to the contractor in portions (also known as draws) based on project progress. Also, the lender will engage an independent party to inspect and verify that the project is moving according to plan. 
You can tell by the amount of involvement that this is a cumbersome option and will more likely attract extra charges. Besides, the repayment period is short (often under one year), so the interest rates are higher. 
The main advantage of this option is that you can only use the funds for the project and must work with professionals. You can be sure about the project's suitability and viability.
FHA 203(k) and Fannie Mae Loans 
These government-backed financing options are good for homeowners who have less-than-stellar credit. The Federal Housing Administration (FHA) has a facility dubbed the 203(k) and Fannie Mae has a program known as HomeStyle Loan. It allows borrowers to purchase or improve the property. If you are thinking of doing a fixer-upper, it could be a good option. 
Since the loans are government-backed, the amounts are often generous. You could get financing of up to 95% of the home value, and up to 75% of the added value brought about by the improvements. Once the funding is approved, you have up to six months to complete the work. But you can negotiate for extensions if there are compelling reasons.
If this option looks appealing, keep in mind that not all financiers offer these facilities. So, you may need to do some research to find lenders who partner with government agencies. The lender will require your plans, information about the contractor, budgets, and other details. 
When you combine the effort and the fact that the programs often accommodate borrowers with less-than-perfect credit ratings, it's no surprise that the interest rates are higher. The FHA 203 (k) also requires the home to be owner-occupied and must have mortgage insurance.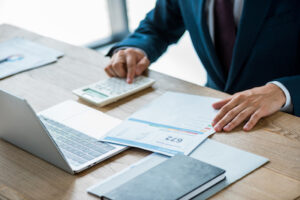 Related Questions
As a homeowner, the following thoughts could be crossing your mind:
Are there any other less formal financing options?
Yes, there are! Check out the following options:
Borrow from a close friend or relative. But they call the shots, and you still have to show how you intend to repay. 

Use your credit card or a personal loan. These are high-interest options, so use them only when you have a fail-proof repayment plan. 

Your contractor could finance the project. But be extra prudent before signing the dotted line.

Dip into your retirement funds. Work with a CPA on this one to avoid tax penalties.
How do you pick the best option?
Once you have prepared the renovation plans, take an objective look at your project and unique financial situation. The following questions will help you think:
How is your credit? 

What value do you own in equity?

What is the extent of the improvement, and what will it cost?

How fast do you need the money? 

Who can you approach for help and get an objective view of the entire project?
Consider working with an experienced mortgage loan originator. They will help you evaluate your choices and steer you toward the most suitable option.
Conclusion
Budgeting is an indispensable part of planning a home improvement project. Picking a suitable financing option is just as crucial as the project itself. Your choice will determine the financial impact of the project. Consider the options above in this guide, along with your unique situation, and get help from professionals. It's your key to a rewarding home improvement project.