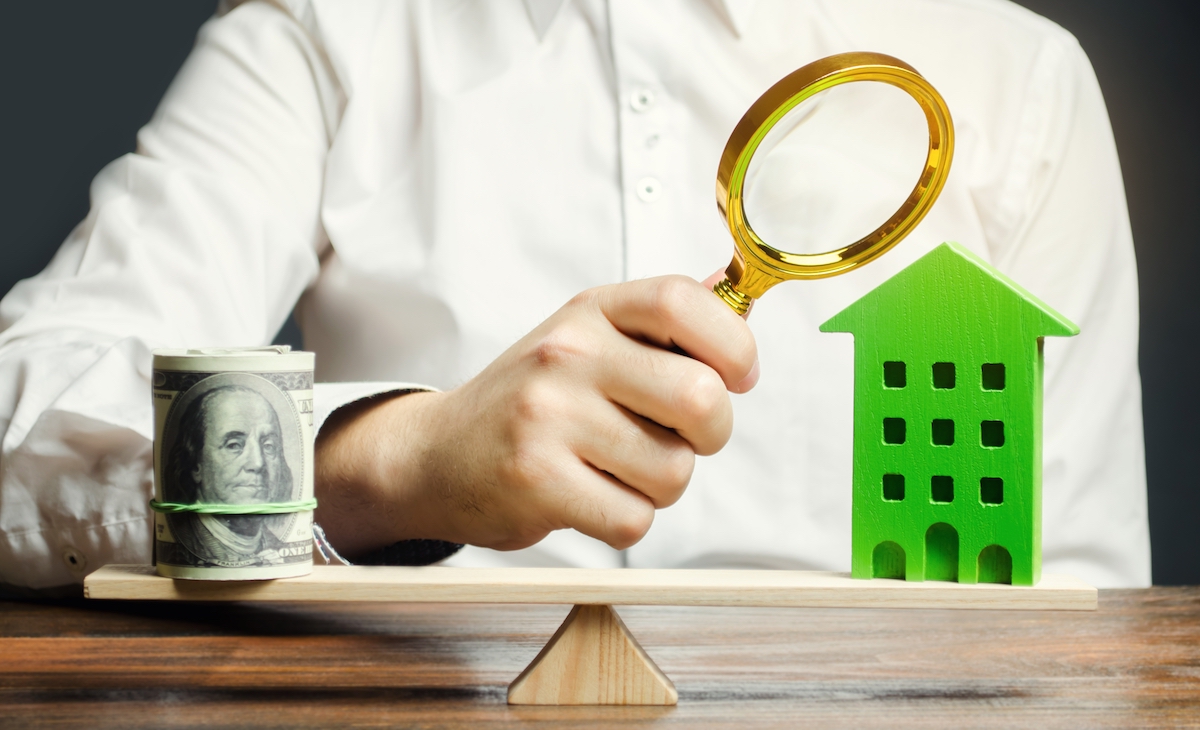 06 Jan

Top 9 Things Appraisers Check When Doing An Appraisal For A Home
What Appraisers Look for During An Appraisal
You've finally settled down on a property and now it is time for a critical component – the appraisal. When buying a home, it's important to understand the role of an appraisal in determining property values. Appraisals are critical in real estate transactions.
After all, appraisals are used to determine what a home is worth at the time of the appraisal and how much money should change hands during closing. If you're like me, you don't like surprises.
What are the top 9 things appraisers check when doing an appraisal? The general public often thinks that an appraisal is simply about comparing one house with another, but there's more to it than that. A good real estate appraiser will take into consideration many different factors that contribute to determining the market value of a home.
The following are 9 things appraisers check when doing an appraisal for a home:
The Neighborhood
 Age Of The Home
Location & Proximity To Schools, Churches, Shopping Areas And Major Roadways
Condition Of Structure(s) And Foundation
Floor Plan(s) And Distribution Of Space
Upgrades/Additions/De-Construction
HVAC ( Heating ventilation and air conditioning systems )
Roof
Mold, Water Damage
Let's take a deeper dive into each of these components. This will allow you to understand the purpose and why appraisers consider these things when completing a home appraisal.
1. The Neighborhood
When looking at homes, appraisers will often visit with neighbors to get their opinion on how they feel about living in the general vicinity of the subject property.
Neighbors are a good source of information regarding the desirability and the value of a given area. For instance, if you're planning on buying a new home, but the majority of neighbors say that crime is high in the area, one should consider this when deciding on an offer price for a property.
Appraisers will often use recent sales prices from other properties in the neighborhood to help them decide what is fair and equitable in determining comparable sale prices for their reports (subject vs. comps).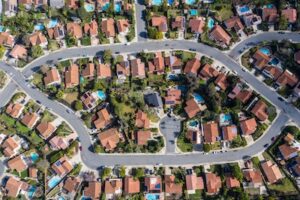 2. Age Of The Home
Appraisers always try to determine the age of a home when conducting an appraisal. These dates often have a significant impact on property values. One reason is that older homes typically have features that may not be found in newer homes. For instance, many older homes have big kitchens with bigger windows that allow for more natural light to come in during the day.
Newer homes tend to have smaller kitchens with fewer windows and often only one window in each room. The age of your home can also provide insight into whether or not it has been kept up properly. This is especially true if there are visible signs of deterioration on the exterior of the home which could affect its valuation.
3. Location & Proximity
When doing an appraisal, appraisers will always try to determine how close a subject property is located near schools, churches, shopping areas, and major roadways. All of these things can impact value depending upon how much it costs to maintain such amenities.
Keep in mind that if a home is close to a school and the value of homes surrounding it have gone up by 20% within one year while you have not raised your asking price accordingly, chances are good that people may start wondering why you aren't increasing the price on your home to match the increased values of your neighbors. This may cause you to price yourself out of the market and miss out on a profitable sale.
The location makes a big difference in property values. Appraisers have to keep in mind that while there are obvious variations between neighborhoods, the surrounding area should also be taken into account when determining market value for a particular home.
This is because other variables will usually play a role in how much it sells. For example, if a house is on a busy street, appraisers have to remember that it's going to be on the market for less time and more frequently so they won't overvalue it on the first impression.
4. The Condition Of Your Home's Exterior
The exterior appearance of a home is often the first thing potential buyers see when they look at listings online or in print, so many sellers prioritize exterior renovations over interior upgrades when deciding how to improve the value of their homes.
When doing appraisals, appraisers are trained to look for things like broken windows, worn siding that needs replacing, damaged roofs, and excessive lawn damage. These problems may seem small. However, they can end up costing you more money than they're worth when it comes to selling your home.
If the house is new and hasn't been lived in yet, appraisers will need to factor in some of the costs of how much it will cost to prepare the house for occupancy.
If the home is vacant, appraisers have to consider that there might be some vandalism or damages caused by the weather because they have to account for what would happen if the home has already been lived in instead of being brand new.
5. Floor Plan & Distribution Of Space
This is one of the most critical aspects of checking out a house. By figuring out how much space is well distributed, the appraiser can do a calculation as to whether or not all of those spaces lend themselves as valuable assets.
In other words, having well-distributed space could mean resale value for a particular property. This is because certain buyers might want those specific features put into their own homes when they purchase them from sellers. This has more to do with aesthetics.
However, floor plans are important to an appraiser because they can increase the market value of a home. When considering a home for purchase, it's important to think about the potential resale value because having too much or too little square footage can make or break an offer.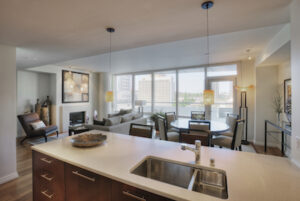 6. Upgrades, Additions, & De-Construction
Having too many or too few upgrades and modifications can make a big difference in resale value. An appraiser has to consider the quality of work done on renovations as well as if they were done according to building codes (if applicable) and whether or not some of those modifications would substantially increase the market value.
When thinking about de-construction, an appraiser will have to consider whether or not the current condition of a property would decrease market value if it were to be torn down.
7. HVAC System
For this item, you should know that the appraiser wants to see that there is no mold or visible leaks in the indoor HVAC system.
8. Roof Condition
Appraisers want to see that there are no missing shingles, loose seams, peeling paint around vents/taps/fittings, etc. Any cracked or damaged tiles will be noted as well.
It's also good practice to check for moss growth in the valleys of the roof since it could cause further damage if not cleaned out properly when needed.
9. Mold & Water Damage
Check for any signs of previous moisture intrusion or 3rd party modification that may have affected the structure of the property.
If it's visible enough to be noticeable by a third party, then it will be noted on your report so you'll need to have the issues fixed before closing if possible. This could include cracking in walls or ceilings, bowed flooring.
You should also check for soft drywall/plywood which indicates potential leaks in this area as well. These are not always able to be seen from the outside. However, they are often found through destructive testing once inside after moving some wall coverings, etc.
When you're looking for homes to buy, be sure to take the advice of an appraiser seriously when he or she mentions things that might detract from the value of your potential purchase.
It's important to remember that while some people think they can go around certain regulations or guidelines in regards to renovations, these are often flagged by appraisers because once one goes into the appraisal business, they are well-aware of what can and cannot be done to increase or decrease value.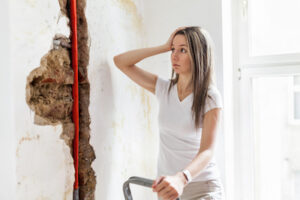 What If My Home Has Damages to Address?
If some damages or concerns need to be addressed, this will affect the overall condition of the property and it will usually result in some kind of depreciation. If serious enough, it could substantially lower how much market value an appraiser determines for a particular house.
Keep in mind that most homes will be at their highest value when they are brand new (if no work has been done on them). Once problems start to set in, the seller is likely going to do anything necessary to make repairs before selling including lowering the price so buyers can make upgrades after purchase.
In other words, you'll get more money from the buyer if you keep some of the costs they would have otherwise had to incur during purchase.
How Much Do Home Appraisals Cost?
A home appraisal typically costs between $300 and $450, though this can vary depending on the size of your house. For larger properties or in expensive areas like New York City where living expenses are higher than other places, expect to pay $500-$800 for an accurate estimate!