13 Tips for First-Time Home Buyers: From Pre-Approval to Closing
When I was shopping for a home, the experience was scary, considering all the requirements involved. However, after extensive research, I identified the top tips that made my quest for a new home less stressful. So here is my list of first-home buyer tips: from pre-approval to closing:
Identify Your Needs
Determine the Cost of Your New Home
Start Saving Early
Improve Your Credit
Apply For a Mortgage
Compare Different Loan Options
Consider Assistance Programs
Enlist a Real Estate Agent
Schedule a Home Inspection
Prepare Your Loan Paperwork
Save Copies of Your Homebuyer's Paperwork
Prepare For Closing
Find a Moving Service
Many homebuyers tend to shop for a house based on features like the number of bedrooms, the outdoor space, and the surrounding neighborhood. However, a lot goes into choosing the ideal home, and you will be misled if you are guided by online advertisements or admirable speeches by the seller's agent. So, now that you have an idea of our tips for first-time home buyers, let's examine in greater detail these tips and more, so keep reading!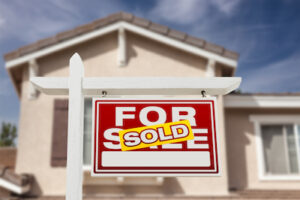 Top 13 Tips For Buying a House
Buying a home isn't as simple as conducting an online search and finding the house of your dreams. Without the proper considerations, you will drain your savings, buy a home you cannot afford, and even experience foreclosure. The following tips are some stepping stones that will guide you toward a house that is worth your while.
1. Identify Your Needs
The first step in buying a house is to identify your needs. You should consider where you are and where you expect to go. Additionally, you need to look at the size of your family and their specific needs. For example, a person heading for retirement and one with a family of three small children will require different housing arrangements.
2. Determine the Cost of Your New Home
The next step is to compare the costs of different homes in the real estate market. The cost of your house includes more than the mortgage expenses. You must consider other costs, including utility, home maintenance, and property taxes.
3. Start Saving Early
You should start saving before you identify the house of your dreams. You will have to raise a down payment when applying for a mortgage. There are other costs you need to save for, including inspections and your real estate agent's fees.
4. Improve Your Credit
One of the things that many lenders look at when considering a loan application is the borrower's credit score. Therefore, before applying for a mortgage, take measures to improve your credit score. These include paying off pending loans, minimizing your credit card use, and avoiding credit.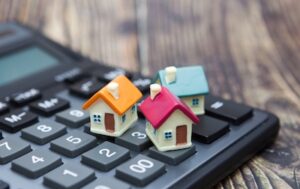 5. Apply For a Mortgage
Another crucial step for first-time homebuyers is applying for a mortgage. Ensure you compare the terms of different mortgage lenders. Many lenders will look at your bank statements, income, and credit score before approving your loan. When you are pre-approved for a loan, a seller can see that you are ready and able to buy your home.
6. Compare Different Loan Options
When shopping for a mortgage, don't be limited to conventional loans. Some other options you should explore include VA and FHA loans. You can also choose between an adjustable rate and a fixed-rate loan. Seek advice from a home lending advisor to identify the best lending option for your unique circumstances.
7. Consider Assistance Programs
Many homebuyers are fixated on mortgage loans and fail to consider programs for first-time homebuyers. These programs range from community to local government programs. You can benefit from the grants and free classes that these programs offer. Some lenders offer discounted rates to first-time homebuyers. Therefore, make sure you compare all these options when shopping for the best home-buying arrangement.
8. Enlist a Real Estate Agent
Many first-time homebuyers think they are saving money by not involving a real estate agent in their quest for a new home. A good real estate agent is familiar with the current housing market. They know the neighborhoods and housing inventory. Hence, you should enlist a renowned real estate agent. Your real estate agent will not only research the market to find the house of your dreams, but they will also get you the best possible price.
Furthermore, real estate agents know how to compare homes and will present the best offer to a seller and negotiate in your best interest. By going through this process alone, you could easily make significant oversights and mistakes.
9. Schedule a Home Inspection
It is easy to be convinced by a homeowner or their agent not to inspect the house before closing. Do not be fooled when the house is clean, and everything is in order. Make sure you conduct an independent home inspection. This inspection could unearth minor maintenance issues or significant problems like roof leaks. These conditions will affect the price of the home or even sway your decision on whether or not a home is worth buying.
10. Prepare Your Loan Paperwork
Preparation is essential when shopping for a house. You must meet all the mortgage requirements before getting approved for a loan. Missing any required documents could delay or derail the process of acquiring your new home. Therefore, gather all the necessary loan paperwork when applying for a mortgage.
11. Save Copies of Your Homebuyer's Paperwork
Apart from the paperwork, you gathered to get a mortgage; there is still a pile of documents you should review and sign at closing. Make sure you keep a file of all fully executed documents for future reference. For example, legal questions could arise about your claim to the house. Also, the paperwork will be crucial for tax purposes.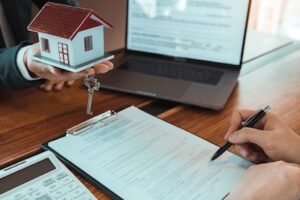 12. Prepare For Closing
On the closing day, you should complete the financial and legal paperwork required to transfer the home's title to you. Also, you need to pay between 2% to 5% of the home's buying price. Your lender will give you a breakdown of all costs before closing. Review all the documents carefully as you go through the closing process, and ask your real estate agent to explain areas you do not understand.
13. Find a Moving Service
When buying a home, many people forget to leave some savings for moving from the old house. Some moving expenses include buying boxes and storage. You should also budget for hiring a moving service for a stress-free experience. Finally, when you get the keys to your house, make arrangements for moving. You will need to hire a moving service for a smooth transition to your new home. Take quotes from different movers to find the ideal service provider for your move. 
The Effect of Open Houses and Virtual Tours
When comparing houses for sale, it's essential to utilize open houses and virtual tours. Many sellers post 3-D video tours online. This simplifies the process of touring houses virtually. 
You could also tour the house in person for a better feel for how you would live in a space when you are standing there. Make sure you go to open houses with your real estate agent so you don't miss out on any critical details.
Why a 20% Percent Down Payment May Not Be Required
It isn't every time that you need to raise a 20% down payment for a new home. The only exception to this rule is:
When financing a home that is above half a million dollars

Communities that require a sizeable down payment
According to the National Association of Realtors, the average down payment on a home is 12 percent. Many lenders offer lower down payment limits for first-time homebuyers: therefore, don't delay your home purchase to save up to 20%.
Related Questions
Can You Use Gift Money For Your Down Payment?
Many loan programs accept gifts from a family, friend, or charity for down payments. Therefore, if you cannot raise the amount of the down payment, finding a lender who accepts gift money is one of your best options. Lenders usually verify these payments through a bank statement or a signed gift letter.
Do You Have To Pay The Seller's Asking Price?
You don't have to pay the full seller's asking price. This is why you need a real estate agent to help you determine the best counteroffer. The agent will determine a competitive offer that is also within your budget. Furthermore, you may be able to negotiate when making an offer to buy a home. For example, your real estate agent can agree that the seller pays the costs of repairs uncovered during the inspection.