How to Make Your Home More Private
Many people dream of living in a safe, close-knit neighborhood. One where children ride bikes together on the sidewalks, fathers are out mowing their lawns, and neighbors can borrow a cup of sugar from next door. Of course, there are some drawbacks to living in a close-knit community. Privacy is a serious concern for most homeowners, and it can be challenging to come by in an active, bustling neighborhood. If you feel this way, you're probably wondering, how can I make my home more private? You can make your home more private by installing privacy fences, security cameras, and window treatments.
Whether you are looking for solutions to deter prying eyes, reduce noise pollution, or just want some extra peace of mind, this post will cover a few tips and tricks you can do to make your home a more private place. Check out the rest of the article for our solutions to your privacy concerns!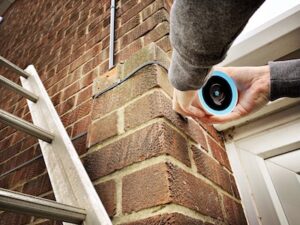 1. Fences 
The most basic home privacy option is a fence surrounding your property. Luckily, the vast majority of houses already have fences, but not all fences will satisfy your need for privacy. Privacy fences allow homeowners to put a barrier between their personal space and the general public. Not only do they succeed in keeping prying eyes out, but they are also great sound barriers. You can significantly reduce the amount of noise pollution coming into your backyard with a sturdy fence. 
What Kind of Fence Will Allow Me the Most Privacy?
Now that we know the benefits of a fence, let us take a look at the different materials and their own pros and cons. 
Wood Fence
A fence made out of wood will be your best option privacy-wise. There are a few factors to consider if you are choosing a wood fence. The first of these factors is upkeep. If you are concerned about your privacy, you are going to want a fence that does not require too much upkeep. A traditional wood fence may need repairs every two years or so due to natural wear and tear as well as weather damage, making a wooden fence the ideal privacy option. Not only are they fairly durable, but they are also on the low to medium end of the spectrum price-wise. A wood fence varies in price but falls somewhere between $12-$30/linear foot, making it effective in both privacy and financially, and will add curb appeal.
Whether you're a homeowner annoyed by how noisy your backyard has gotten or a builder confronted with the difficult chore of constructing a noise-reducing fence. Why buy sound barrier fencing? You need it to enjoy some peace and quiet at your home or office building.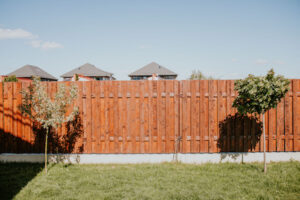 Bamboo Fence
For the less traditional but still concerned about privacy, a bamboo fence might be right for you. Understandably not for everyone, the bamboo fence can give a unique aesthetic to your home. It is on the lower end of the spectrum cost-wise and is prone to fall victim to strong weather. Although it is a less expensive option, ranging between $12-$23/linear foot, you may be making frequent repairs. Bamboo is known to grow quickly, sometimes up to two feet in a day! Its natural height makes bamboo fences a strong candidate for your privacy fence. 
Vinyl Fence
If wood and bamboo fences are not up to your standards, you may be interested in a vinyl fence. Coming in at the top of the price range, a vinyl fence will run you anywhere between $22-$38/linear foot. Although the price is a bit steep, many people are strong believers in vinyl fencing. Because it is not a naturally occurring material, vinyl fences tend to last quite a while. The main issue with vinyl is the amount of staining that can occur. The most common factors of vinyl staining are mildew, mold, and algae. If you are able to keep up with the maintenance required, vinyl fencing is going to be your top privacy pick. Unlike wood and bamboo, vinyl fencing does not have slats that you can peek through, you will have a completely secured border around your property. 
Privacy Screen Fence
Another great option if you already have a traditional wood or metal fence around your home is to use a privacy screen fence net. As this will cover the slats in traditional fences so that people cannot peek through them. Another great aspect of this is that they are very easy to install. As all you have to do is zip-tie each end of the privacy screen to the end of the fences, or even to each other if you have a very long fence. Not only it is easy to install, but using unique privacy panels will also add beauty to your backyard aside from serving its purpose of giving more feeling of privacy.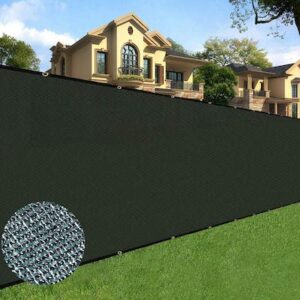 2. Security Cameras 
Security cameras are quickly becoming a staple in most households. They can provide an extra layer of protection on your property, either by deterring would-be criminals, nosy neighbors, or wandering eyes. By being strategic with your camera placements, you can have eyes on all entrances of your home for your peace of mind. This peace of mind is especially invaluable for parents with young children who may answer to door to strangers or wander out on their own. There are plenty of security camera options on the market to fulfill your privacy needs. 
Doorbell Security Camera
The most popular option currently is a Ring doorbell camera. With simple same-day installation, Ring leads the market. Even if you do not have a doorbell there is a way to install it! All you need is a transformer box that can be wired to your Ring. A great perk to Ring is the ability to upload unlimited storage to the cloud, as well as access to the Ring App. The Ring App acts as a neighborhood reporting forum. Coming from someone who is a frequent user of the App, it is extremely handy and is a great security option for your home. Posts on the App range from reporting suspicious activity, lost pets, and power outages. You can also share videos on the forum of what your Ring camera captured. The downside to the Ring camera however would be the camera quality. Unless your house has good outdoor lighting you will not be able to capture clear footage of faces and details.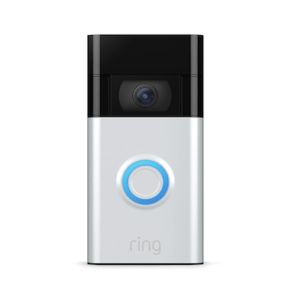 Full Home Security System
However, if this option does not tick all of your privacy and security concern boxes, you may be looking for a full security system. One of the most comprehensive options is the all-encompassing DIY security system, SimpliSafe. The system includes outdoor cameras, door sensors, indoor cameras, motion detectors, a panic button, a glass break sensor, a siren, and base control. Additionally, you can add on a temperature sensor, a water sensor, a smoke detector, and a carbon monoxide detector. SimpliSafe allows you to customize your system to whatever fits your needs best and has been proven very effective, especially because of its cameras. The cameras are able to capture video in 1080p HD with a 140-degree field of view. However, a downside to this option is that it is more expensive than a doorbell camera or traditional security camera, as the system is fully customizable or all-encompassing.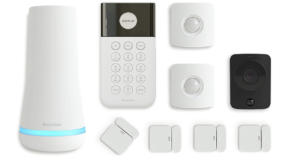 3. Window Treatments 
When you go to bed at night, do you always close your blinds? Window treatments are a no-brainer in terms of privacy. Just like with fences, chances are high that your home came furnished with blinds. The purpose of blinds is to add privacy from the outside world to your personal space and home. It is not an odd sight to see homes with their curtains and blinds wide open during the day to enjoy some natural light but come, nightfall everyone closes down their homes to keep peeping eyes out. 
There are dozens of window treatment options to look at to maximize privacy in your home, but let's take a look at the 3 most recommended. Venetian blinds are the most common in any household. Operated by a handle, you can control how much light comes in by twisting the handle. Venetian blinds run anywhere from $9-$160 per window. Giving you an ample amount of privacy, these window treatments are the most basic. Moving onto Roman blinds, which do not have slats, but are a single piece of material that can be lifted or lowered by pulling on the bottom of the shade. This option will allow for more privacy but will not allow as much light in during the day.
Typically, Roman blinds cost around $20-$90 and come in different levels of opaqueness. Lastly is roller blind. If privacy is your main priority look no further. Roller blinds sit flush with your window casing and can also act as a blackout shade. There are no slats that prying eyes can peek through. They are operated by a small chain to pull to lift or lower them. They are however one of the most expensive options ranging anywhere between $29-$170. 
Why Do We Take Such Drastic Measures for Privacy?
Privacy gives us control over who has access to our lives. Moreover, privacy is also important for people with medical issues. People with medical conditions value their privacy due to being monitored closely and being poked and prodded by doctors. They more than likely view their home as a safe haven away from medical centers and deeply value their right to privacy. Because of this, they may be more inclined to take measures to ensure their privacy, such as building fences, installing security cameras, and utilizing effective window treatments. 
Homeowners work hard to attain their own property and want to protect their privacy within the home. In this article, we looked at the three easiest ways to add privacy to your home and analyzed their cost and efficiency. Window treatments and security cameras help to deter nosy neighbors from peering in, and fences give your property line and backyard privacy from the general public. Each method has its pros and cons but it is ultimately up to the homeowner to decide which method fits their privacy needs best. Thanks for reading!