6 Things to Consider When Hiring a Fence Company
The property that you own is a big investment, so of course, you want to do your best to take care of it and make sure that it is kept safe long term. 
Deciding to add a fence to your perimeter is a very important part of securing an amount of property this size, and that means you need to find the right person to help you. Picking the right fencing contractor will help save you time, money and having to deal with a lot of mistakes in the future. 
But how do you make this kind of decision? Well, we want to show you exactly how to choose a fence contractor that will make sure all of your needs are met. Just follow these 6 simple steps:  
Take Time To Research Your Local Fence Contractors 
Get References and Recommendations For Local Fence Contractors 
Learn What Experience And Qualifications Your Local Fence Contractor Has 
Look Into What Kinds Of Services Are Provided By Your Local Fence Contractor 
Clarify What The Timeline And Expectations Are With Your Local Fence Contractor 
Make Sure That Your Fence Contractor Is Licensed and Insured 

1. Take Time To Research Your Local Fence Companies
Choosing a fence contractor begins by doing diligent research. Search online for fence contractors in your local area, and start to make a list of which ones stick out to you. 
These days, a lot of contractors will have websites that offer a lot of insight into who they are and what they do, so take your time combing through to see what you like, and maybe what you don't like. Study some of the pictures that they have posted from previous jobs, and let them help you make an analysis of if they would be a good fit for your project or not. 
Another great resource is Google Reviews. A lot of these companies have been given Google  reviews that are perfect for learning how professional they are, how well they communicate, and how they are with other customers. Using these tools, you should be able to find out everything you need to know. 
2. Get References and Recommendations For Local Fence Companies
Asking for references is also a great way to bypass uncertainty because you can trust someone you know and their personal experience. Your friends, neighbors or family members have probably had communications with a fencing contractor at some point, so they can be a great resource that you can easily tap into. 
Ask them questions about their personal experience with the contractor that they hired, and what they liked about them. It is also a good idea to take some time to examine the fence that was installed by them so that you can get a first-hand look at what quality of services a particular fencing company provides on a regular basis. 
3. Learn What Experience And Qualifications Your Local Fence Contractor Has 
After choosing a contractor, you will want to look into the track record they have and how many years they have been in the business. While installing a fence may not seem that difficult, there are actually far more intricacies than most people realize. 
With so many small details to pay attention to, your best bet is to choose a local fencing contractor that has as many years under their belts as possible. 
Choosing a contractor with this much experience will ensure that you will have a project that is free of any additional hassle or rookie mistakes. This will save you heartache, and money in the long term. 
A fencing contractor with decades of experience will have been involved in a wide variety of installations in many different locations and scenarios, so nothing will be a surprise to them.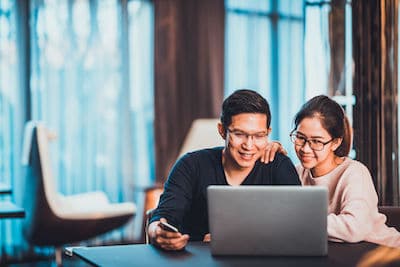 4. Look Into What Kinds Of Services Are Provided By Your Local Fence Company
When choosing a local fence contractor, you want to pick one that is able to provide high-quality services and deliver the best product that is available. 
This is achieved by the contractor having extensive knowledge of the different types of fencing materials there are on the market, how those materials will translate to your project, and what professional installation methods would best serve the situation at hand. 
Fencing contractors should be able to offer products like privacy fencing, round rail fencing, ornamental fencing and custom fencing without any hesitation. 
Avoid local contractors who don't have a long list of services or don't have any additional knowledge on fencing materials or installations methods, because you will just end up with a mediocre fence that will not be able to withstand the test of time.  
5. Clarify What The Timeline And Expectations Are With Your Local Fence Company
Once you have pinpointed the contractor you want to use, discuss what kind of timeline your project will be on so that expectations are clear. While you definitely don't want to rush professional quality work, you also don't want to be waiting around for weeks and weeks with no end in sight. 
Be upfront with your fencing contractor and clarify how long the project will take and what you should expect as far as materials, labor costs and material costs. The last thing you want is to have a fence installed, and then get blindsided with the amount of money it is costing you. 
The clarity in communication will ensure that your fence will be installed on your terms, on time and for the amount you are able to pay. 
6. Make Sure Your Fencing Company Is Licensed and Insured 
The final thing you want to confirm when hiring a fencing contractor is that they are licensed and insured. Any contractor with a good reputation and track record will be able to give you their license number and inform you of what type of insurance coverage they have. This will prove you are hiring a company that is legitimate and they aren't trying to cut any corners. 
It's also a good idea to see a written contract before any kind of work begins. This contract should outline any work that will be done, any additional costs, and other pieces of important information that shouldn't be looked over. 
A solid fencing company will be able to outline the project and make sure there is a full agreement before anyone starts installing the fence. 
[vc_video link='https://www.youtube.com/watch?v=tsyIx-waBD4′]
If you are looking to install a fence on your property, we hope that you found this information helpful and that you will reach out to your local fencing contractor today!