Homeowners want their houses to look the best in every aspect, whether it is the design of the interiors or the flooring choice on the outside. One of the many things that add aesthetics to your home is windows. Plantations shutters are still one of the best go-to window treatments for your home. You may see them as mere ventilation tools and a way for the light to enter the home, but it is more than that. You can work on the windows with the help of professionals and enhance the interiors of your house.
What Are The Best Windows For Your Home?
The best way to add a design element using a window is to add a window treatment, depending on the room's interiors. There are different types of window treatments available in the market. This article mentions everything that you need to know about window treatments. Read on to understand the meaning and pick the best treatment for your home.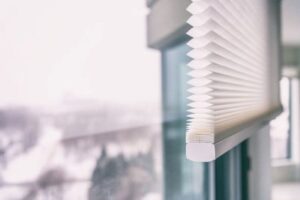 What Are Window Treatments?
Every window in your home holds importance and adds to the room's overall look. Window treatments are decorative coverings that we use on the whole window or a part of it.
It is a specialized embellishment that you can hang over the window or around it.
It helps in blocking the sunlight, enhances the aesthetic appeal of the room, and increases the privacy of the home.
 When choosing a window treatment for your house, you need to consider the usage, material, installation type, and opacity. The most common window treatment types used in homes are curtains, roman shades, blinds, valances, etc. Scroll further to understand how they are different from one another.
Different Types of Window Treatments 
Shades
People worldwide use shades as a window treatment because it enhances the house's interior. There are a variety of shades that you can use in your home.
Some people like to use roller shades, while others prefer soft roman shades on their windows.
People prefer Roman shades because they drop down from the window and are available in multiple linen options.
When you roll them up, they form an evenly ribbed structure.
So, it nullifies the requirement for window valances.
Other available choices in shades include cellular shades, roller shades, balloon shades, etc.
 Interestingly, shades as a window treatment are famous in modern houses as they give better dust protection and are available at affordable prices. They are all distinct in usage, light blockage, and even insulation. So, you can connect with the experts and choose one for yourself.

Valances
A valance is a small curtain that hangs on the curtain rod. The primary function is to hide the headrails of the roller blinds and shades.
You can use any fabric or material for valances as per your requirement.
They are merely decorative pieces, so you cannot slide them left, right, or lower them for more coverage.
Valances are small in size.
Therefore, they only offer a minor light blockage at some time of the day, but otherwise, they neither block light nor help in insulation. It is why most people use valances to add a decor element to their room in addition to blinds, shades, and curtains.
Drapery Panels or Curtains
Drapery panels, commonly known as curtains, are used in most households in one room or the other. They are more of a traditional window treatment style.
Curtains hang on rods and cover the whole window downwards.
You can not roll them up but can slide them from left, right, or the center.
Curtains are available in plenty of colors, designs, patterns, and materials.
You can get them in cotton, silk, polyester, etc. The material you choose for your home can help in creating the vibe.
For instance, picking up silk curtains gives a more luxurious look. While if you choose cotton curtains with floral prints, it provides a more summery and happy vibe.
Apart from blocking the light, curtains also help in insulation.
The one thing people should be vigilant about while selecting curtains is the length.
Some people like to cover only the windows, while others prefer a long curtain covering the window and the remaining wall-length running down.
Whatever the case is, it would help if you finalize the required length of curtains before buying them.
Curtains come with a heading; therefore, they can be demanding in terms of installation and even washing. If you want something more manageable, choose shades or blinds that are easier to maintain in the long term.

Blinds
Blinds come in a variety of materials. Many people use blinds and shades as interchangeable words, but they are both different from one another.
Professionals use rigid materials to build blind slats that are interconnected.
Slats are also famous as vanes in many parts of the world.
You can manually angle the vanes to adjust the amount of light inside the room. Blinds allow light adjustments, which makes them different from shades.
The blinds have cords attached on both sides; one of them will enable the rolling up and down, and you can use the other line to control the tilt of the slats.
The market is full of diverse blinds; therefore, choosing the right ones for your home gets tough.
It would help if you viewed a few things before selecting the perfect blinds for yourself.
The primary concern is whether you want a formal or a casual outlook of the room.
Next, you should consider buying cordless blinds if you have kids or pets at home, as cords can lead to accidental strangulation.
Likewise, when you connect with the professional or visit the local store, ensure that you put all your requirements and thoughts to the salesperson. They will propose the best option for you.
What Are The Most Popular Types of Blinds and Shades?
There are so many options available on the internet, you may have a difficult time deciding which would be best for your home. There is a multitude of decorating options for you to choose from. To save time by narrowing down your selection, we've compiled a list of the most popular blinds and shades that are accessible.
Blinds Made of Wood
Customers love wood blinds because of their classic appeal.
Available in a variety of stains and finishes, wood blinds are extremely popular due to their ability to mix and match with any décor.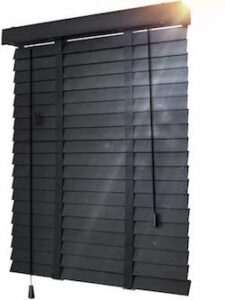 Blinds That Look Like They Are Made of Wood
Faux wood blinds are another one of the most popular categories. Check out the look of real wood blinds at a fraction of the cost.
These faux wood blinds are designed to last as long as real wood blinds and come with all of the same features.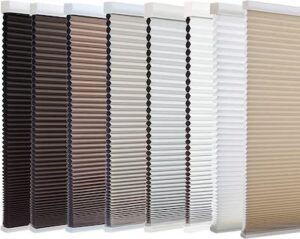 Cellular Shades
Cellular shades are not only attractive but also versatile, which is why they are so popular.
Cellular shades are customizable and may be produced with a range of choices that make them more user-friendly, less costly to operate, and more environmentally friendly.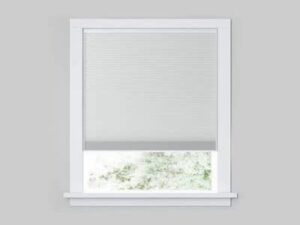 Solar Shades
UV-filtering window film, for example, is available in a variety of transparencies.
It allows you to regulate light and shield your interior from harmful UV rays and fading.

Blackout Shades
Awning shades offer total darkness.
This type of shade is ideal for light sleepers who would want to drift off in complete blackness.
When you are trying to choose a shade or a blind remember to look at what is your particular need for this window. It will help you narrow down your choices.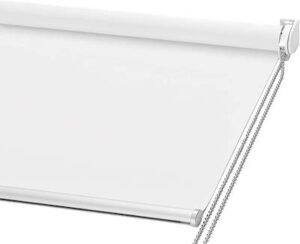 Wrapping It All Up
Window treatments are different embellishments to cover your windows for more privacy and to control sunlight from entering the rooms. It is up to the homeowners to choose the window treatment they want for their house. The wide range of treatments includes curtains, shades, and blinds, and interestingly they are all further classified and types.
The best way to choose a window treatment for your home is to shortlist whether you want shades, blinds, or curtains. Once you shortlist the broader category, you can select the next depending on your requirement and budget. Experts suggest that whatever you choose should add a touch of the aesthetic element to the interiors while fulfilling all your needs.