Moving Soon? 10 Tips to Save Money
How many of you are lucky to move for free? Not many, right? The moving expenses add rapidly and may cause you unnecessary stress. You have to find the energy to pack all your items, find a reliable moving service, and there are plenty of factors that you need to keep in mind. But the supreme one is: If you are ready, you may experience a hefty financial burden. Here are our 10 moving tips to save money if you are planning to move soon:
Start Decluttering
Create a Budget and Cut Back on Luxuries
Reuse Cheap Materials
Measure Access Points Before Making the Final Move
Don't Indulge In Over-Buying
Check If Your Company Can Reimburse You
Should You Hire Movers
Try Not to Move In the Busy Season
Always Have a Plan B
Look for Better Prices
So now that you have an idea of the ten moving tips to help you save money if you are planning to move soon, let's examine each one of these tips in detail. So that you will be able to move and buy a home easily.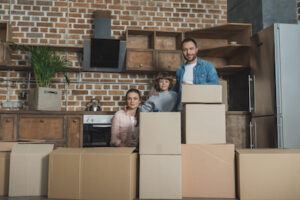 1. Start Decluttering
You can earn money if you have decided to move your home. Start collecting unnecessary items in your home that can fetch money from the market. Keep in mind that the things you are moving are worth the time and money to move. If you find that the things are not worthy enough, sell them right away and earn some cash to bear your expenses.
You have to make some easy decisions while some decisions are hard to make. For instance – It is easy to decide to sell a television that no one at your home uses anymore. But there are difficult decisions as well. You are in love with the piano that you grew up learning to play on, but if you are not spending time playing it in the recent few years, it is time to sell it and make space for new things in your home. Thus, declutter your home, sell unnecessary items or donate them if needed.
2. Create a Budget and Cut Back on Luxuries
Without a set budget, you won't be able to meet the demands of fulfilling the down payment. That is where creating a monthly budget helps. Start making a note of your expenses and income. Track your recurring and fixed expenses like rent payments, utilities, and other important bills. See how much you can put in your savings account every month. Now, see the money left to spend on miscellaneous expenses like food and groceries. Establishing a realistic budget will help save you a lot of money.
Additionally, cut back on little luxuries. It will help save you loads of money in the long run. Cut back on pricey meals or daily Starbucks coffee. Put a temporary full stop on little luxuries like magazine subscriptions, cable TV, manicure, and buying clothes, to name a few.
Donate Large and/or Bulky Items
It is easy to donate bulky items rather than taking them with you to your new home. If you donate these, don't forget to have the itemized receipt of these items to write off the donation on your income taxes.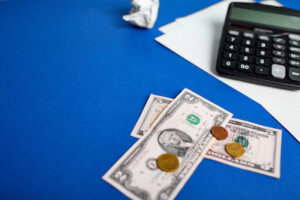 3. Reuse Cheap Materials
Packing materials are not reasonable as it seems. Instead of spending money on buying packing materials like cardboard boxes, packing tape, and bubble wrap, start finding what household items you can use as packing materials. An example of one of the techniques you can follow is to use kitchen towels to separate plates. Also, if you have the original packing of heavy items like a refrigerator, television, etc., make use of them. Or, if you have decided to sell these items, you can use these boxes to protect finer goods.
4. Measure Access Points Before Making the Final Move
Have you heard the stories of a couch that are unable to make its way through the doorway? If yes, here is the caution: Don't neglect the size. Get the actual idea of the size of the fixtures, like tables, sofas, etc., and see how well they can fit into your new home.
You can follow this method: measure the dimensions of every room and note down the heights and width of the door frames, stairwells and hallways. If you are finding it hard to get this information, contact your seller or new landlord to see if they can provide you with these needed details. Measuring the access points helps you know what can fit easily in your home and what you should leave.
5. Don't Indulge In Over-Buying
You have to mentally prepare yourself to not overspend on things for your new home. Keep in mind to only buy the things that you actually need for your new home. Resist yourself from decorating your home until you spend some days actually living there. The fewer things you buy, the more you will save, and you have to worry a bit less about moving the less number of items on a moving day.
6. Check If Your Company Can Reimburse You
If you are moving to another place for a job purpose, get in touch with your company to see if they can pay for the moving expenses or can compensate you for relocation. You might be surprised that many companies offer these services. If this doesn't hold true for your company, you can get your moving expenses tax deductible if you serve in the military. You have to contact your tax advisor or accountant to check whether you are eligible for the tax write-off.
7. Should You Hire Movers
Many people get confused when they are asked to decide whether they should hire movers or not. Sometimes you might feel that it is easy to call your friends or relatives to ask for help, but it is always better to rely on professionals. As a professional moving service will do an amazing job in transporting your items safely. You should keep a few things in mind:
Is my family or friends capable of lifting heavy furniture?
How much luggage do I have to move?
How far is my new location from the current location?
Do I have the valuable furniture pieces that require more attention?
Hiring movers will not only make your move efficient, but you will also feel stress-free and ultimately make your move seamless.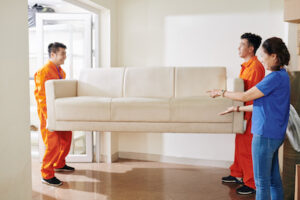 8. Try Not to Move In the Busy Season
It is not always in your control. But try not to move in the peak season, which is probably from May to September. Moving in the off-season comes with lower rates, and you will find it easy to schedule your move.
9. Always Have a Plan B 
You have planned everything for a smooth move. But you cannot deny that anything can happen anytime. There is always a possibility that things can go awry at the last minute. What will you do at that time? It is advisable to have a backup plan that can actually save money in the long run. For instance – plan ahead to stay with your friends or relatives in case the move gets delayed. It will save you from paying expensive hotel fees. Besides, choose a moving company that has flexible options with a choice of not charging you for making changes in the plan on short notice.
10. Look for Better Prices
Look out for as many ways to save money as possible. Moving out to a new home gives you a perfect opportunity to get a new cable connection or satellite provider. See how much the plan costs and what are its terms and conditions. Cancel your TV or Internet services early before you move. This way, you have the opportunity to look for better prices for the amenities you want to have in your home.
In Summary
By following these aforementioned tips, they will help you save money for your new home. As well as help you take a step closer towards making a purchase, congratulations! Once you have decided which home to buy, close the deal and plan for a seamless move. Hopefully, this helped you, thanks for reading!