Marketing Your Home: Strategies for Attracting Potential Buyers
Effective marketing is essential when selling your home to attract potential buyers and achieve the highest price. A strong marketing plan should be in place more than ever in today's competitive real estate market. So, how can you market your home to attract potential buyers?
You can use several tactics to make your home stand out and draw in the ideal buyers, so here are our top marketing strategies and tips for attracting potential buyers include:
Know Your Audience
Stage Your Home
Take Professional Home Photos
List Your Home Online
Utilize Social Media
Organize Open Houses and Home Tours
This blog will discuss the best advertising methods for your house and lure potential purchasers. Whether you're a first-time home seller or an experienced real estate investor, these tips will help you get the most out of your sale.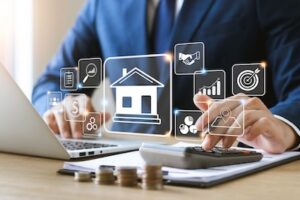 Know Your Audience
When promoting your house, it's essential to understand your target market. Determining your target market is the first step in building a successful marketing strategy. When identifying your target audience, consider criteria like age, income, region, and lifestyle. You can start investigating their preferences once you've determined your target market. These include local characteristics, amenities, and architectural designs that appeal to your target market.
It's crucial to modify your marketing methods to address your target market's particular needs once you've determined who they are and what they appreciate. A good sell-house fast company, like fast house buying company, can definitely assist you with this. 
For instance, if you're selling your property to a young family, you should emphasize how close it is to parks and quality schools. If you're going after older retirees, emphasize your home's low-maintenance characteristics, such as a compact yard or a one-story design. By customizing your marketing methods to your target market, you can ensure that your home appeals to the correct customers and stands out.
Stage Your Home
For your home to be successfully marketed, staging is essential. A well-staged home can help prospective buyers picture themselves residing there and increase the allure of your home. You may leave a lasting impression on prospective buyers by emphasizing your home's best qualities and establishing a welcoming environment.
Budget-friendly staging ideas enable you to complete the task without going overboard. Start by organizing your home and removing any personal objects, such as artwork or images of your family, that might turn off prospective buyers. Secondly, focus on developing a neutral color scheme and including straightforward yet elegant furnishings like accent cushions or fresh flowers.
If you have the money, hiring a professional stager can improve how your house is presented. Your home's best qualities can be highlighted by a professional stager by helping you to create a unified and welcoming environment. Also, they can offer you insightful advice and suggestions for enhancing your home's attractiveness to potential purchasers.
Take Professional Home Photos
Any successful real estate marketing plan must include high-quality photographs. The photos of your house will give prospective buyers their first impression when they browse online listings. Therefore it's critical to take nice pictures.
Because they have the training and tools to shoot your home in the best possible light, hiring a professional real estate photographer is usually the best choice. However, there are DIY photography tricks you may use to enhance your images if you're on a tight budget.
They include employing natural light, cleaning up your area, and spending money on a camera or smartphone lens of superior quality. You may attract potential buyers and make a solid first impression by taking the time to take stunning, high-quality images of your house.
List Your Home Online
A key component of attracting potential buyers to your home is online listing. In the current market, the option for purchasers to examine properties online from the comfort of their homes is crucial. With the top realtors having eye-catching estate agent website design, it's vital to distinguish your internet listing from the competitors while generating it.
This entails posting an appealing listing with top-notch images, thorough descriptions, and all the details prospective buyers need to know about your home. Choosing the right real estate websites to list your home is also essential.
Zillow, Redfin, and Realtor.com are three popular choices, but there are plenty of other websites to consider. You can choose where to list your home online by finding out which website design your target market uses to look for properties. Creating a great online listing can attract more potential buyers and increase your chances of a successful sale.
If you're involved in the real estate market, creating a Multiple Listing Service listing or MLS listing can be a powerful tool to showcase and sell your properties online. These listings provide a comprehensive platform for potential buyers to discover and evaluate your homes and other real estate offerings, greatly enhancing your chances of a successful sale in the digital age.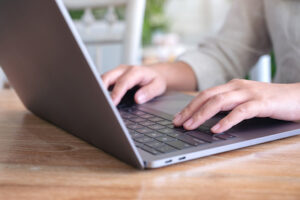 Utilize Social Media
One effective tool for selling your house is social networking. You can promote your home affordably and reach a vast audience of potential buyers by using social media. It's crucial to consider your target market when deciding which social media networks to use. For instance, sites like Facebook and Instagram might be the most outstanding choice if you're trying to reach young families.
After selecting your platforms, producing engaging content to attract potential customers is critical. This includes incorporating virtual tours, movies, and blog pieces displaying your house's best qualities. By leveraging the power of social media, you can expand your reach and attract more potential buyers to your home.
Organize Open Houses and Home Tours
Giving prospective buyers a chance to visit your property in person and get a sense of the space by holding open houses and home tours is a terrific idea. Open houses are particularly good at drawing buyers who might have yet to look at your home based only on internet postings. Make your home as welcoming as possible before holding an open house.
Fresh flowers, music, and snacks are some possible inclusions. For potential buyers to see themselves living in the room, you'll also want to ensure your property is tidy and clutter-free.
Another way to market your house is to hold home tours. This entails guiding prospective buyers through your home and highlighting its best qualities. Giving prospective buyers a personalized tour will help them picture themselves living in your house, increasing the likelihood that the transaction will go through.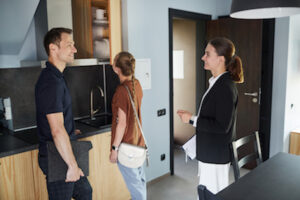 Conclusion
In today's competitive real estate market, marketing your home is essential to selling it. You need a strong marketing plan to draw in potential buyers and earn the highest price for your house. Knowing your target audience, decorating your home, taking expert photos, listing your home online, utilizing social media, and setting up open houses and home tours are all examples.
Customizing your marketing methods to your target audience ensures that your home appeals to the right buyers and stands out from the competition. You may draw potential buyers to your property by staging it, taking professional photos, and making an excellent internet listing. You may broaden your audience and allow potential buyers to visit your property via social media, hosting open houses, and holding home tours.
In general, selling your house involves a combination of imagination, focus on the small things, and a willingness to put time and money into the venture. By implementing these techniques, you may improve your chances of a successful sale and maximize your real estate investment return.