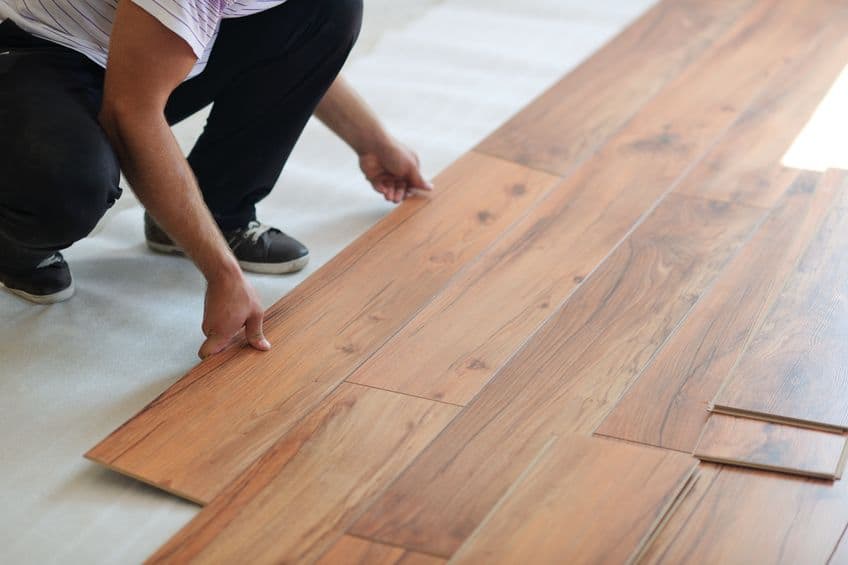 30 Apr

Best Saw for Laminate Flooring 2022
Recommended Saw for Laminate Flooring
Whether you are simply working on home repairs, or you remodel homes for a living, having the proper tools can make a world of difference. One job that requires a specific set of tools is installing laminate flooring. Investing in a high-quality saw that is appropriate for this task will allow you to work more effectively and efficiently. As we all know that we use tools to cut laminate flooring but there are several types of saws that you can use to work on laminate flooring. Typically, a table saw will provide you with the most functionality for this task. However, you may also need to use a jigsaw if you will be required to cut around pipes or pillars. 
Of course, if space and budget allow, investing in both a table saw and a jigsaw will allow you to work more quickly to finish the flooring project. However, this is not a necessity unless you find yourself working with laminate flooring regularly.
The best saw for laminate flooring would depend on your personal preference and what you are looking to do with it! All of these saws in our guide can cut through a variety of materials while still being versatile in their abilities. Take a look at our recommended saws and read about their benefits to see which saw may be best for you!
We have done all of the hard work for you, researching countless saws to find the very best. Armed with one of the saws on this list, you will be able to tackle any laminate flooring remodel project with ease and expertise.
The SKIL 3601-02 cuts solid, engineered and laminate flooring with ease. It is great for miter and rip cuts. It is created with a lightweight design and easy to transport for use at any location. This saw has a die cast aluminum miter and rip fence. It sturdy and able to handle a large laminate flooring job with ease. 
Review:
This is a review by a real installer and I was very pleased with the saw and got excellent results. I set the saw up in a corner of the room I was working in and worked without a problem. Great product and I would recommend and I plan to use on the next job I have.
The Triton TWX7PS001 is designed specifically to cut various types of flooring. It is lightweight yet durable, this model is perfect for easily installing laminate floors. With the ability to cut your materials in the room you are working in, your installation will be quick and easy.It will cut through your laminate flooring with ease.  is a great bench power tool that also functions as a TWX7 Workcentre module. The dual mode, fixed and moving saw head for fast rip cuts and precise hand-controlled cutting all types of flooring. It also has a multi-function protractor fence with quick-release Clamp for one easily configured tool that angles and clamps the flooring securely. The 5″ diameter 14T blade produces clean edges test to allow flooring to be used immediately without further work or sanding.
Review:
I got this a few weeks back and set it up and started using it in about 10 min. Top notch all the way around, lots of thought went into this table. As someone with a small workshop it is amazing. I'm thinking of getting a second one.
Weight: 24.25 Pounds
Dimensions: 26 x 16.25 x 10.5 inches
A much heftier alternative for cutting laminate flooring would be a model like the DeWalt Miter Saw. If you are working with laminate as well as other materials, it might be worth investing in a saw that that is capable of performing multiple tasks. 
The DeWalt miter saw is powerful and durably built and backed by a 3-year warranty. It is also equipped with several functions that increase accuracy and visibility, allowing you to work more efficiently while installing your laminate flooring. Although the DeWalt miter saw is a bit heavier than other alternatives, the versatility of this tool makes it an incredible investment.
Review:
While I don't use a piece of equipment like this often, I can tell a huge difference in how well the DeWalt miter saw works compared to the one I previously owned. I found this saw to run quite smoothly while having great power behind it. Although the motor is powerful, it is not loud, a feature that I really enjoy!
Very accurate cuts on every project I've used it for. If you are looking to add a quality piece of equipment to your garage, this saw should be a top contender.
Weight: 56lbs
Dimensions: 2 x 23 x 18.5 inches
The Rockwell circular saw is designed to ensure success. With a sleek ergonomic design, you are able to complete each project easily and comfortably. Another incredible feature of this model is the built-in laser guide that allows you to cut exactly where you intended every time. Cutting laminate flooring is easy with this handheld circular saw. 
One of the most unique aspects of the Rockwell circular saw is it's compact size, allowing you to accurately cut in tight spaces. This can be of great value during the final stages of a flooring project. 
As a highly versatile power tool, you will find yourself grabbing for this circular saw for all sorts of home projects once your laminate floors are complete. The lightweight, durable design is perfect for any situation. 
Review:
With an astonishing number of exceptional ratings, I had high expectations for the Rockwell circular saw. I have looked for every opportunity to use this handy little tool. While it is small, it does not lack power. This circular saw made the process of installing laminate flooring so simple and surprisingly enjoyable! The laser guide was also a huge asset to my latest project. So happy with this purchase and would recommend the Rockwell circular saw to anyone.
Weight: 4lbs
Dimensions: 17.3 x 8.6 x 4.8 inches
It is unlikely that the room in which you are installing laminate flooring is perfectly square. Whether obstructed by pipes, pillars, or other strange angles, you will need to utilize a handy tool such as the Black+Decker jigsaw.
Designed specifically for beveled cuts, this tool will allow you to complete the finishing detail on your laminate flooring. Close attention to detail is what provides a professional finished look to your floors. This model features a new and improved wire guard, which provides you with a clear line of sight. 
Another convenient feature of this jigsaw is the easy, tool-free blade change. With this feature, you will be able to quickly exchange your blade, allowing you to return to your project.
Review:
Even with little experience using a jigsaw such as the Black+Decker model, I was able to quickly master its use. The build of this jigsaw is durable and sturdy, it feels as if it has enough power to cut through any material.
For the price of this model, I was incredibly surprised by how smoothly it operated. This jigsaw allowed me to quickly finish up the detailed work around the pipes while installing my laminate flooring. 
Related Questions:
How can I cut laminate flooring without chipping?
To cut laminate flooring without chipping, it's important to use a saw blade with teeth that are suitable for cutting through laminate. This will ensure you don't chip the top or sides of your saw cuts as you're working.
Does laminate flooring dull saw blades?
Laminate flooring does not necessarily dull saw blades. It may depend on the saw blade, but usually it is just a normal saw blade that will gradually lose its sharpness with time and use.
We hope this article has helped with your decision in finding the right saw for laminate flooring.