With a new year, comes new construction and renovation trends for homes. Whether you've just bought your first home, or are renovating an older piece of property, here are some of the latest and greatest trends for home construction.
New Home Design and Construction Trends:
Minimization
Home Offices
Copper Gutters
Scandinavian Design
Remodeling For Accessibility         
Green Building Materials
Sun Rooms
Open Concepts
Sustainability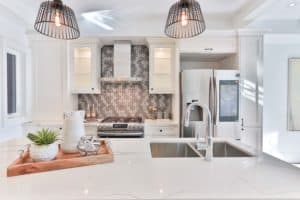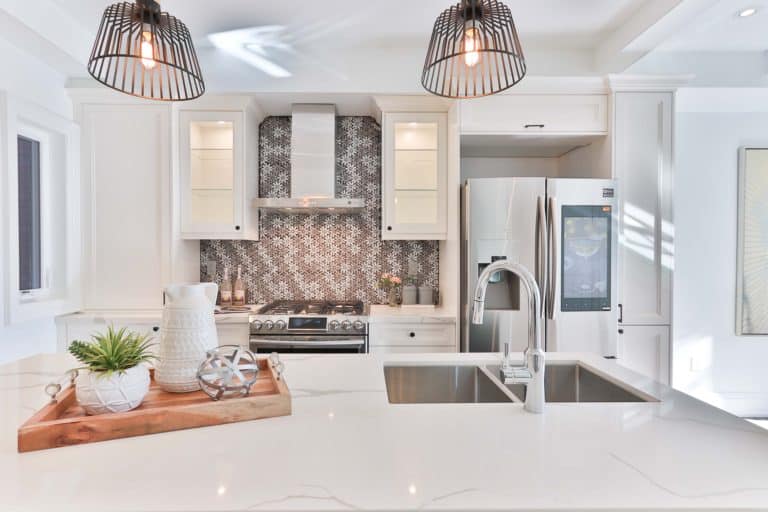 Minimization 
Millennials just don't want to buy bigger houses. Downsizing and minimization have had a huge effect on the home buying market in 2019. In a lot of locations, the home price can be over $500,000. This cost means that for a lot of people looking for a place to live, a smaller home is a solid workaround and a huge money saver.
Flexibility with career, location, and absence of a 30-year mortgage are valid draws to this option of minimization.
Home Offices
Few people enjoy spending money on commuting to work, having to eat out, or shopping for business professional attire. Having a home office can eliminate all of these things all while you are employed from the comfort of your home. Having a home office will also add value to your home while providing you with some nice tax breaks as well.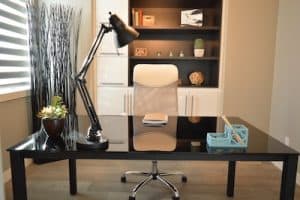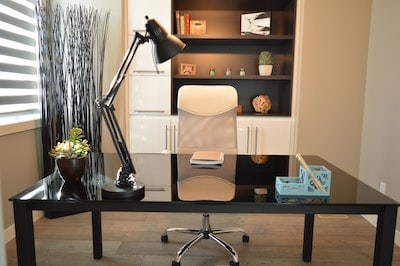 Copper Gutters
Who wants plain gutters? Choosing the copper option transforms the home by adding style and beauty where there used to be something that has been an eyesore and mediocrity. Copper gutters are also known for their longevity. This material doesn't wear out, crack or rust.
Most standard gutters need special joints so that when the gutter expands and changes with the temperature, there won't be massive cracks that need to be adjusted. Since copper doesn't need these special kinds of joints, these types are able to be installed in one single piece, which makes the entire gutter much stronger in the long run.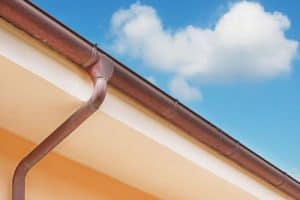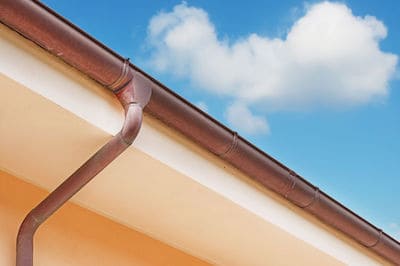 Scandinavian Design 
White, white and more white. Scandinavian design is becoming more and more popular because of the brightness that it can bring to any home. Forget adding curtains to your windows, just let the light poor in.
Imperfect wooden floors, strong color accents, and lots of foliage will have your home looking Scandinavian in no time. If you want a kick start on your Scandinavian endeavors, a good place to start is at your local IKEA.
Remodeling For Accessibility
More and more folks are thinking about those that are around them when it comes to making their home accessible. Whether it's because the family is growing by a few kids, a grandparent has a harder time getting around, or a loved one or friend has a disability, remodeling for accessibility has always been and always will be a win in any home blueprint.
Green Building Materials
While some would argue that this option is quite expensive and not practical, maintenance and operation costs end up being significantly lower. Using these types of materials can help improve the air quality of your home, improve the value of your home, and help the environment by choosing materials that require less energy for manufacturing.
Another big benefit to going green is energy efficiency. The alternative is expensive and has so many negative effects, so why not give it a shot?
Sun Rooms

Extend the season by adding a sunroom to your home! Adding this kind of room makes adding square footage a breeze, all while giving your home a customized space to soak in the sun. In most traditional homes, you will spend your days struggling to look out smaller windows to see your kids play, see the sunset, or the amazing view that you bought the property for.
With a sunroom, you can see everything you have been missing in the past, all while getting a proper dose of vitamin D.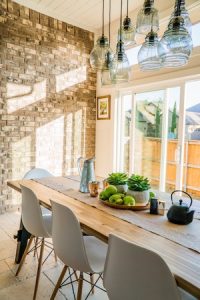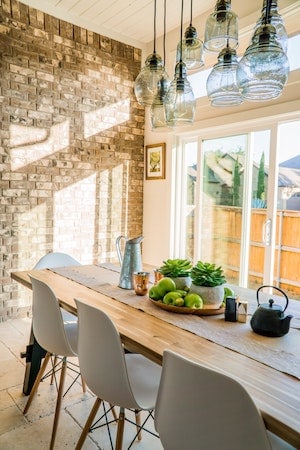 Open Concepts
More and more people are going for the open home concept. This kind of floor plan eliminates unnecessary walls and allows access to the windows. Who doesn't want natural light pouring into their home? This layout also provides more wide open spaces and allows you to get rid of visual blocks that make the space look a lot larger than it really is.
This kind of space allows you to see everyone who is in your space, and for voices to carry seamlessly between rooms. An open floor plan can bring the feeling of openness and spaciousness which your guests can feel more comfortable and at home in. Open concept rooms also give you the ability to have more guests at your place for larger gatherings.
Sustainability 
Most would think that concrete is the most stable and reliable material, while in fact, there are better building materials available. People are catching onto this and choosing other options such as Ferrock, Straw Bale, HempCrete, GlassCrete, AshCrete, Mycelium, Rammed Earth, Bamboo, Timbercrete and Recycled Plastic to build their new homes.
While some traditional methods are quick and easy, it's never a bad idea to invest in the longevity of alternate materials.
After you are finished with the construction project, check out some of these hot trends when it comes to decorating your new space.
Contrast Therapy
Incorporating contrast therapy into your home can provide both health and relaxation benefits. Consider adding elements such as a sauna or cold tub to your new home construction project. Saunas offer detoxification and stress relief, while cold tubs provide refreshing rejuvenation and aid in muscle recovery. These additions can transform your home into a personal wellness retreat.
Home Decor Trends:
Fabric Wall Paper
Yellow Paint (Mustard)
Wood
Black
Indoor/Outdoor Fireplaces
Bathroom Mirrors
Bold Kitchens
Fabric Wall Paper
Want to change up a wall in your home? Most do but are afraid of the results, so they usually shy away. That's why fabric wallpaper is such a good option. Instead of using the normal obnoxious adhesive for wallpaper, you use liquid starch which is much easier to remove if you change your mind. Other benefits to fabric wallpaper are that it is extremely inexpensive and mold resistant.
Yellow Paint (Mustard)
For a long time, this sunshine color has been overlooked when it comes to colors. Design experts, however, are seeing signs that we are experiencing a trend towards this color again. Whether you are going for a modern or country home feel, yellow could be the solution to your home.
Wood
This material just looks good and is able to be used in a vast variety of ways. It can be painted, stained, or sanded into the exact aesthetic that your space needs. Wood is strong, won't rust and absorbs moisture. This is definitely a material you can't go wrong using.
Black 
While too much of it can be overwhelming, the color black is very strong and has a sense of authority in a room. Black also provides a basic canvas to build upon and creates a good backdrop for foliage or trees that might be close to your home.
Indoor/Outdoor Fireplaces
Who doesn't love to gather around a fireplace? Specialists in reclaimed fireplaces can help you achieve this both inside and outside of your home. While an indoor fireplace provides a place to gather and provides a safe place, an outdoor fireplace provides a place to grill, eat and celebrate all while being warmed by the flames. Having both an indoor and outdoor fireplace can also up the resale value of your home.
Who doesn't love to gather around a fireplace?
Bathroom Mirrors
Housetrends Magazine says that in regard to bathroom mirrors,  "It's not just a rectangle. It's the centerpiece of the room."
"Using a pattern or mosaic of thin brick as a frame for the large bathroom mirror can be a showstopper for the entire space," Embry said. "The texture of the brick is a great juxtaposition with the glass of the mirror. Plus, some mirrors are even digitally enabled."
Bold Kitchens 
Pendant Lights, colored accent cabinets, and tall backsplash trends all indicate that kitchens are taking a turn for a more emboldened environment to cook your meals. Matte Black and Hunter Green are also making an appearance in a lot of kitchens these days providing some drama to your space without it completely changing the mood of the room.
Home Decor Trends That Are Finally Over:
Tuscan Design For Kitchens – Put the oversized furniture, travertine tile, and oil-rubbed bronze away.
Matching Curtains and Furniture – While this used to look nice, we are learning that not everything should match.
Nautical Themes – Leave the anchors, rope and sailboat models behind. This trend isn't moving on to 2019.
Mason Jars – While this trend took the world by storm, it's finally time to use these jars purely for storage once again.
Edison Light Bulbs – I think Edison would agree that the use of this type of bulb isn't suited for us anymore and that it's finally time to flip the switch on this trend.
Trends will always come and go, and there are other things that ultimately matter more, but it's important to stay in touch so that we never miss the full expression of what's happening with culture, art, and design. It's our responsibility to interpret these trends and translate them into our own versions of expression to pass down for generations to come.
We hope this info has helped you figure out how to access some of the best 2021 trends that work for your project!