If you are thinking it's about time to change your house's roof, it's a good idea to stay on top of all of the roofing materials before diving in. Here are the latest trends in Residential Roofing Materials.
Top Residential Roofing Materials and Avg Costs with Examples
Here is our list of the top 20 residential roofing materials to consider for your house:
[vc_row][vc_column width='1/3′]
Asphalt Shingle
Steel Roof
Zinc Roof
Solar Roofing
Cool Roofing
Green Roofing
Light Colored Roofing
Concrete Roofing
Designer Roofing
[/vc_column][vc_column width='1/3′]
$3.00-$5.00 Per Sq Ft
$4.50-$6.50 Per Sq Ft
$10 to $20 Per Sq Ft
$6k and $40k Install Cost
$0.50 to $3 Per Sq Ft
$10 to $25 Per Sq Ft
$3.50-$5.50 Per Sq Ft
$3.00-$5.00 Per Sq Ft
Custom Pricing
[/vc_column][vc_column width='1/3′]
15-30 Years
50+ Years
80-100+ Years
25+ Years
15-20 Years
40+ Years (With Yearly Maint.)
15-30 Years
50 Years
10-50 Years[/vc_column][/vc_row]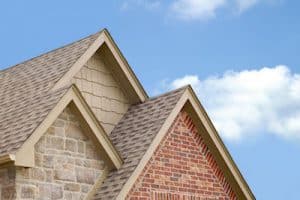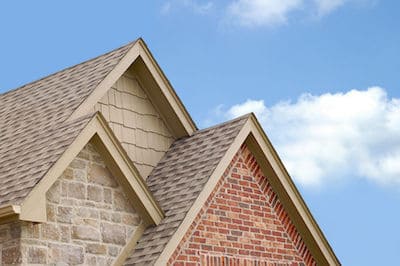 1. Asphalt Shingle Roof
Asphalt shingle roofs is by fare the most popular roofing material. They are also one of the most cost effective roof types. They are composed of fiberglass, asphalt, mineral granules and tar. The life span of this type of roof is usually 20 to 30 years depending on what area of the country in which you live.
The asphalt shingle is easily one of the most common and traditional materials used for residential roofing no matter where you are. This material can manipulated for a lot of different angles and shapes which is extremely useful. Because of this feature, customization is seamless and easy.
Asphalt can also come in many different color selections which is a big plus if you are wanting to improve the curb appeal of your home. These types of shingles has a class 4 impact resistance rating which is the highest there is! With this attribute, Asphalt shingles can withstand extremely high winds, thunder storms and even hail storms.
This type of traditional roofing is easily installed by most residential roofing companies and is one of the most cost effective and weather resistant materials on the market today.
Example of Asphalt Shingle:
Asphalt Shingle Cost: $2.00-$4.00 per sq ft.
Asphalt Shingle Life Span: 20-30 years
2. Steel Roofing

A lot of people think of cold industrial metal when they think of metal roofing, but this type of roofing has come a long way from that and is now a great alternative for residential housing.
Metal roofing can provide potentially even more options than traditional asphalt shingles can give you. Modern steel roofs can come in well over 100 different color variations, where as asphalt selections are usually in the span of 20 different colors. The options of vertical metal panels or interlocking steel shingles allows you to have limitless customization for your home.
This material is also considered better than shingled roofs when it comes to resisting rain, snow and other weathered elements. They are extremely resistant to wind, even up to hurricane force speeds. Some insurance companies will offer some discounts for installing metal roofing because of such a high resistance to fire as well.
With the ease of installation, metal roofing is a great option for any building scenario. Here are a list of tips to help you find a roofing company that's right for you: How to Choose a Roofing Company.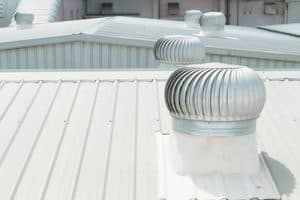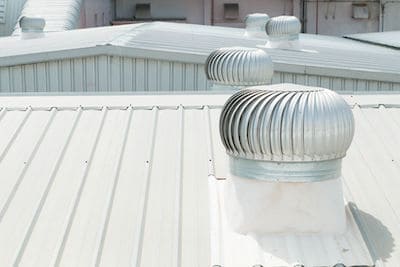 Steel Roof Cost:$3.50-$4.5 Per Sq Ft
Steel Roof Lifespan: 40-70 years
3. Zinc Roofing

Zinc roofs are a great option and popular for good reasons. Unlike metal, this type of material is extremely corrosion resistant and can even heal itself over time if it becomes scratched or damaged. With these attributes, Zinc roofs requires little to no maintenance. Even in harsh environments, one can easily apply this roof and literally not think about it anymore.
In addition to the practicality of this material, the visual aesthetic is much better than some of the other metal products that are available. Zinc is extremely flexible and able to be molded into interesting shapes and curves, which is also a big draw for contractors on more difficult projects.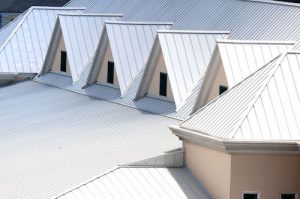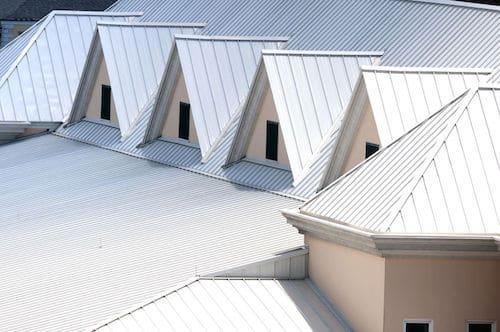 Zinc Roofing Cost: $10 to $20 per square foot.
Zinc Roof Lifespan: 80 Years
4. Solar Roofing
This type of roofing can save you not hundreds, but thousands of dollars. Some sources say that you can bring in monthly savings of well above $100 in a lot of the states. The payback period is also surprisingly low. If you use cash to pay up front, the period for payback can be less than ten years.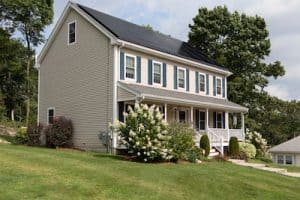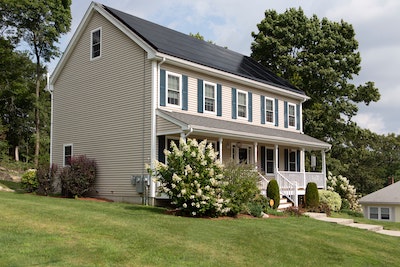 Solar Roofing can easily up the resell value of your home because they are more appealing on the market. A study that was done by the NREL found out that houses that have this type of roofing can sell 20% faster and for 17% more money.
Solar is definitely a secure investment and have industry standards that guarantee 80% performance after 25 years. All of these are great reasons to invest into solar, but of course the main one is that it has a huge impact on our carbon footprint here in the US.
Installation Cost: $5,900 and $36,000
5. Cool Roof Coating
People who live in warm climates understand this concept well. The darker and thicker your clothes are, the warmer you will be. The more light colored and light weight your clothing is, the cooler you will be. The same principle applies to cool roofing. This type of roofing deflects the suns rays from the surface of the roof.
These types of materials are usually a really white and bright color, but other colors are becoming available for sloped roof situations. Metallic materials have low emissivity and really aren't considered cool roofing.
This type of roofing has been known to be able to reduce the temperature by 100 degrees, bringing the inside temperature down a significant amount. Adjusting the temperature via cool roofing brings down your energy cost by a huge amount which is one of the biggest draws.
Cost: $0.50 to $3 per square foot.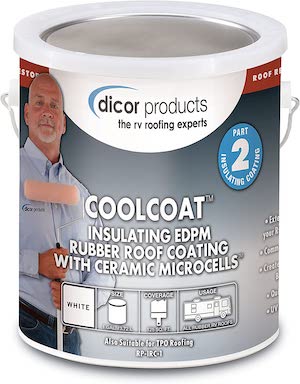 6. Green Roofing
Despite what you might think, this type of roof isn't just a roof that is painted green. Green roofing or a "living roof" is when a roof is completely or partially covered with actual vegetation. A lot of people who live in the city are quickly catching on to and implementing this trend for its many benefits.
While standard roofing potentially overheats and causes a need for more air conditioning, installing one of this green option will significantly cut down your costs and make your building or home much more energy efficient.
With a green roof, you will double the lifespan of your roof and double or even triple the lifespan of the waterproofing membrane which are typically worn down over time.
On top of all of that (no pun intended), green roofs actually store up the rainwater in the plants and then release it back up into the atmosphere. This solution can help manage stormwater runoff, reduce peak flow rates and even reduce the total volume of runoff in comparison to a standard roof.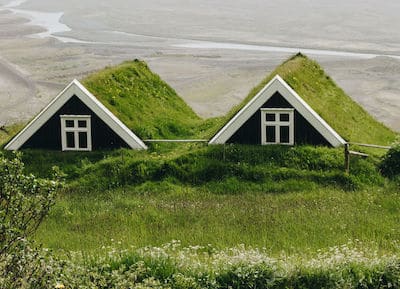 7. Light Colored Roofing
While using light or white shingles is quite controversial in the roofing industry, there are quite a few benefits of using light colored roofing. The simple truth is that if your shingles are black in the summer months, all of that heat will be stored up and then be absorbed into your home. This can lead to a lot of discomfort and increased cooling costs as the summer continues.
White or light roofing however, absorbs little to no heat. White is a reflective surface, so it will reflect all of the unwanted rays away from your home, keeping your cooling bills and the temperature low all summer long
If you have molding problems in your attic, having a white or light roofing can also help prevent the heat of summer combining with the moisture to create unwanted mold growth.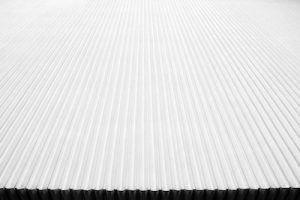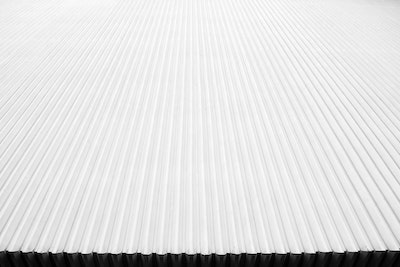 8. Concrete Roofing Tiles
Longevity is definitely one of the biggest wins when it comes to concrete roofing. Concrete roof tiles are very strong and will stay reliable for a lifetime because this material has the very special quality of actually gaining durability over long periods of time.
Concrete roofing stays the same weight even after heavy rain or snow, because the tiles are solid and dense. Cold climates or frost wont cause this material to fade or delaminate, unlike clay tiles often do.
Thankfully, concrete roofing doesn't just come in concrete grey. These tiles can be created in a lot of different types, colors, treatments and varieties. Types such as double coating, antique pigmenting, granule coating and clear acrylic overspray. These durable roofs can hold a lot fo weight. Learn more about how much your roof can hold here: How much weight can my roof hold?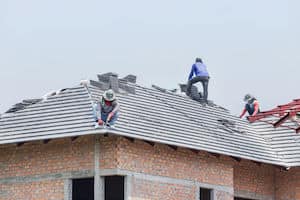 9. Designer Roofing

Designer shingles are exactly what they sound like. These types of shingles are created mainly to effect curb appeal and are made of fiberglass or asphalt and created with superior products and materials. They are heavier, costlier, last much longer and can look like wood or slate.
The price tag on these types of shingles can be somewhat intimidating to some, but if you are staying in your home for life, or want a higher resell value on your home, designer shingles may be the perfect fit for you.
Designer roofs usually have a lifetime warranty and are able to stand the most intense weather contingencies. The sole disadvantage is cost, but you definitely get what you pay for with this kind of roofing investment.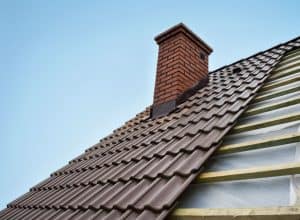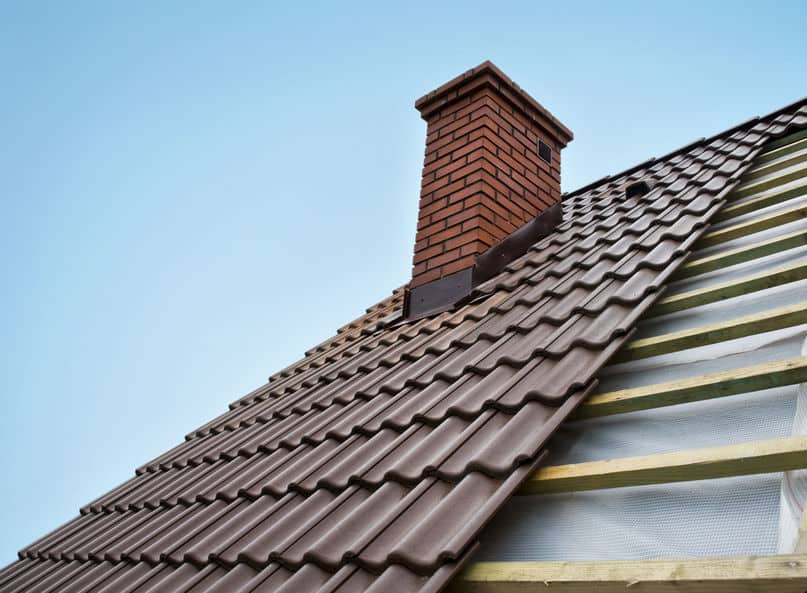 5 Questions To Ask Before Replacing Your Roof
Is It Time For A Replacement Roof? — Don't check out the exterior, look at the interior! Inspect your attic for beams of light, stains or streaks which could be signs of a roof that is leaking.
How Old Is My Roof? — How old your roof is plays a big part in this whole process. Most traditional roofs last 20 – 30 years if done with asphalt or wood materials and may not need to be replaced.
Should I Get A Repair Or Replacement? — If you have done an inspection and found that there is not significant damage or there are only a few shingles missing, a replacement may be a better option for you.
How Long Does A Replacement Take? — Depending on the size of your home, and the materials used, it can take different amounts of time. For asphalt shingles: 1 – 2 days. For concrete tile: 8 – 9 days.
Will The Old Roof Be Removed? — Yes. The old roofing material will need to be taken off to make way for the new product. This process can cost in the $1,000 to $3,000 range, but you can also attempt removing the old shingles yourself to save some money.