How Do I Get Homeowners Insurance to Pay for a New Roof?
Here Are 4 Steps to Get a New Roof On Your House
Assess the Damage to Your Roof
Review Your Insurance Policy
Contact a Roofing Specialist or Roofing Inspector (It's important to know that you have a valid claim)
Submit a Claim
If you believe you need new homeowners insurance to protect your property, here are a few simple steps to get you the coverage you deserve.
1. Assess the damage to your roof. If you live in an area that experiences brutal storms that have caused damage to homes in your neighborhood. You should also check to see if there is visible damage to your roof. Utilizing a ladder and some basic roof safety techniques you should be able to see if there are missing shingles or divots in the roof from hail. It's ok if you are unable to see visible marks. You may still have a claim but you may need the eye of an expert to confirm your suspicions. Some damage is more obvious than others.
If after the assessment, you discover damages, you will need to document what you think the damage is or you can even schedule a consolation with a roofing expert.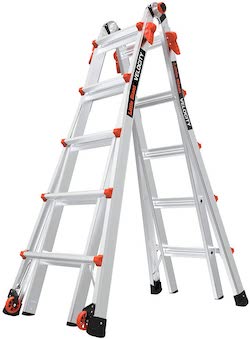 2. Review your homeowners policy. When you review your homeowners insurance policy you'll want to look for the roof coverage. This is not the time to contact your current insurance agent with a claim. We'll save that for later. You should have access to your policy online or in written form. You can contact your insurance agent to get a copy of your policy if you don't have one but don't file a claim until you're sure your roof is damaged. By understanding what your homeowners insurance covers, and what it does not, you will better be prepared when speaking to an expert and filing a claim.
To protect themselves, many homeowners insurance policies have clauses and stipulations where, if you wait too long to report the problem, the roof replacement becomes null on their side, and you are left to replace the entire damaged area yourself. So, it is best to call and submit your claim once you know for sure that it has been significantly damaged.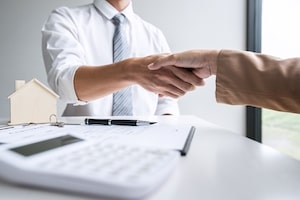 3. Contact a qualified roofing expert or roofing contractor to assess the damage for free. Make sure they offer a free assessment. When it comes to finding the contractor, you can google your area's best contractor, ask your homeowners insurance agent, or even ask around your family and friend group.
It is always okay to shop around, before choosing your final roofing contractor. But, once you have found the contractor you wish to use, you should also consider asking them to work with your homeowners insurance company to ensure everything goes as smoothly as possible. If they see that damage has been done then it is ok to move forward with a claim. If your roof has sustained damage it's important that you don't file a claim. This can cause an increase in you insurance if there is no damage to the roof.
Most roofers provide free inspections and estimates of the work they will need to do to your roof. But, sometimes the work is muddled with contingency contracts that look like an inspection policy to you, the customer.
So, while you think you are signing off on the inspection, it could be an agreement to have the roofing contractors complete the work themselves. This is just another example of why you should always read what you are signing.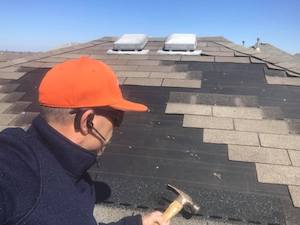 Step 4 – Getting the roof replaced. Once you have received the final word from your homeowners insurance company and have been given the good to go, you will be given the money for the damages or the roofing contractor will receive the check. This is when your chosen roofing contractor can get to work on fixing your damaged room.
Does Your Homeowners Insurance Cover a New Roof?
With the increased likelihood of severe storms occurring, many people are wondering "Does Homeowners Insurance Pay for a New Roof ". And for those who live in areas where severe storms cause a lot of damage to their roofs, the stakes are very high. If one's roof is damaged in a storm, the likelihood that further damage will be done to the house increases. And with every additional amount of damage comes further costs to repair. Well, the answer is very simple.
Homeowners insurance may cover roof damage, depending on what caused the damage. If the damage was due to hail or a falling tree, or anything not directly caused by you, you should be covered.
So, how does one go about getting their roof covered? Keep reading to find out more about how to protect your roof and your bank account.
What Kind of Coverage Protects Your Roof?

When it comes to certain policies and your homeowner insurance, the policy you will want to ensure you have is the Dwelling Coverage.
The Dwelling Coverage is a policy that typically protects your home's structures. This includes items such as the roof, the walls, and others of the like. The coverage protects your structures from peril and other causes of damage.
The most common types of perils and damages that the dwelling coverage protects you from is the following:
Fire Damage
Wind Damage
And Hail Damage
This means that if a severe storm comes, causing hail to damage your roof, or if the winds topple down a tree, your dwelling coverage will help protect your house and pocket. However, dwelling coverage only protects the dwelling itself. If the storm caused you any further damages, such as to your personal belongings and property, you will need another policy in your homeowner's insurance.
If the storm did indeed damage your personal property, such as couches, artwork, pictures, family heirlooms, etc., you will need Personal Property Coverage. This personal property policy can help you either repair or replace the items the storm damaged. However, this policy is strictly for the items in your house, but it may not cover them all. So, keep that in mind.
Additionally, if the roof on a structure that is not attached to your house, such as a shed or a detached garage, is damaged during the severe storm, the dwelling or personal property policies will not cover this.
If this kind of damage has been done, you will need other structures protection in your homeowner insurance. But, keep in mind that these roofs will only be covered if the damage was caused by the same perils listed in the dwelling coverage policy.
Lastly, you will also need to keep in mind that no matter what policies you do choose to get or have gotten, you will still most likely need to pay a deductible before homeowners insurance will pay to repair your damaged roof.
And even then, your coverage limit will still apply to how much they will pay for your repair. Contact your insurance agent to see what policies you do have, or contact a new insurance agent on policies you would like to have.

How Damaged Does the Roof Have to be?
When it comes to "Does Homeowners Insurance Pay for a New Roof ", your roof does not have to be missing to receive coverage. If you have noticed that a severe storm has caused your roof to spring a leak, this can also be covered, if it was started due to the original perils listed above.
If you have forgotten what those perils are, they are fire, wind, and hail. In cases where those perils have caused your roof to leak, your homeowner insurance policies may help you pay for the repairs to the roof.
The reason the homeowners insurance company helps with even a leak is due to what the leak can lead to. If you have a roof that has sprung a leak due to hail, fire or wind, the damage can spread. When the damage spreads, even the slight bit of an early morning dew can cause the wood to begin to rot away.
And, if your roof is rotting away, the more damage there will be to come in the future. It is just a vicious cycle of damage and deterioration. If the damage is not caught early on, the more and more money it will cost to fix everything damaged by the end result. This means that the homeowners  insurance agency will have to pay more, and of course, they do not want that. That is why they are more than happy to help you fix your damaged, leaking roof.
What Damage is Not Covered?
When it comes to damages to your roof, the homeowners insurance agency is all too happy to help you pay, unless you are the one to blame for the damage.
Homeowners insurance generally does not cover any damage caused by the lack of upkeep, or general wear and tear of the roof. Roof coverage is only for sudden, accidental damage.
This means that if your roof damage is caused by age or an unresolved maintenance issue, you are to blame for the damage, and your policies will not help you pay for the repairs.
This is just one reason you may want to conduct regular roof inspections. And if you are planning on purchasing a new property, this is also a reason you will want o to learn about the general information of that building's roof.
Items like what its age is, has it been repaired, what is it made of, and when was it's last inspection, are all key pieces of information you should know.
Here is a guide to help understand roof claims:
Summing It Up
For those who have had the misfortune of being hit by a severe storm, to which has caused damage to your roof, you can get your roof replaced, if you meet all of the following qualifications:
Have Homeowners Insurance with dwelling and other structural policies
The damage was caused by fire, hail or wind
You have done your job of maintaining your roof
You have met all of your deductibles
And the cost falls under your limits
If you have any further questions on "Does Homeowners Insurance Pay for a New Roof ", you can always contact your insurance agent, or contact a new homeowners insurance agent to get new coverage for your property.