After completing a construction project, you may find yourself with lots of discarded roofing materials on hand. Shingles, metal, wood scraps, hardware, you name it, there are all kinds of materials that can be leftover at the end of a roofing endeavor. Disposing of roofing materials is not glamorous, but it is a key component to successfully completing the project. If you are in this situation you may be wondering how to dispose of roofing materials. Here is how to dispose of roofing materials in five ways:
Recycle Old Roofing Materials

Reuse Old Roofing Materials

Sell Old Roofing Materials

Donate Old Roofing Materials

Dispose of Old Roofing Materials Properly
So, now that you have an idea of the five ways you can dispose of roofing materials after your roof is finished, let's examine each of these ways in greater detail.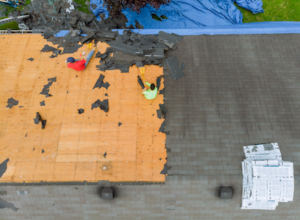 How to Dispose of Roofing Materials: 5 Ways
When it comes time to replace your roof, you will be left with a significant amount of waste. Many homeowners don't know how to properly dispose of roofing materials, but there are some simple guidelines that can help. So make to follow these simple tips, as this way you can ensure that your old roof is disposed of properly and safely.
1. Recycle Old Roofing Materials
If you're anything like us, you're always looking for ways to be more environmentally conscious. One of the most eco-friendly ways to dispose of your leftover roofing materials is to recycle them. In order to do this, check with your local recycling center to see if they accept the materials you have. If so, you will need to arrange transport for the items to the center. Once there, the recycling center can recycle your items in a number of ways:
– Asphalt Shingles: can be ground up and used as a gravel substitute or as a component in new asphalt pavement.
– Metal Roofing: pre-painted steel can be melted down and reused to make new metal products
– Clay and Concrete Tiles: can be crushed and used as aggregate in other construction projects.
– Slate Roofing: can be recycled and used to create new slate products or used as aggregate in other construction projects.
So, even though you might be finished with the discarded materials from your roofing project, your old roof can live on and continue to be useful to someone else!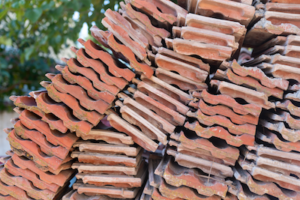 2. Reuse Old Roofing Materials
If you choose not to recycle your materials but you still don't want them to go to a landfill, there are lots of ways you can personally choose to repurpose the items left over from your project.
Use Old Shingles As a Weed Barrier In Your Garden
Asphalt shingles can be surprisingly useful in the garden for helping wall off your plants from unwanted weeds and grass. Simply line your garden area with the shingles by placing them to form a wall-like structure in the dirt. Here is a video demonstrating how to use shingles as a weed barrier in your garden:
Use Metal Roofing As a Privacy Fence
Metal roofing can seem unwieldy, but when set up on its side, it makes the perfect privacy fence. It is durable and opaque and can provide just the right amount of seclusion. Here is an example of someone who has used metal roofing to install a privacy fence:
Use Asphalt Shingles to Line Your Driveway
Instead of buying new pavers, you can utilize your old asphalt shingles on either side of your driveway to serve as a walkway and demarcation.   
Reuse Slate Roofing Tiles As Decorative Stepping Stones In Your Garden
Slate roofing tiles can be quite aesthetically pleasing, and since they are also sturdy they can make ideal stepping stones in a flower or vegetable garden.
3. Sell Old Roofing Materials
Maybe you have materials that you think are valuable and would rather not recycle or reuse them. If you believe you can make a profit from your old roofing materials, here are some tips for getting them sold:
– List Them on Classifieds Websites
There are always people looking for roofing materials, so listing them on classifieds websites is a great way to reach a wide audience.
– Contact Local Roofing Companies
Many times, when working with a construction company or roofing companies are looking for used materials that they can use for their projects. Give them a call and see if they're interested in your materials. Even if they are at a discounted price, you could still turn a profit on the discarded items.
– Post Them on Social Media
Social media is a great way to reach a large number of people quickly. Post a photo of your materials and include a brief description. Be sure to include your contact information so interested buyers can get in touch with you.
– Have a Garage Sale
This is a great option if you live in a high-traffic area. Put your materials out on display and let people know that you're selling them. Be sure to price them reasonably so you can make a quick sale.
Any of these strategies are a great start to finding a new home for your leftover roofing project materials as well as turning a profit yourself.
4. Donate Old Roofing Materials
If you are looking for a charitable way to dispose of your roofing materials, a great option is to donate them to an organization. There are plenty of organizations that accept old roofing material, and they'll put it to good use. Here's a list of some of the best places to donate your old roofing material:
– The Habitat for Humanity ReStore
This is an excellent organization that takes your donated items and puts them to good use in the community by sharing them with people and projects in need.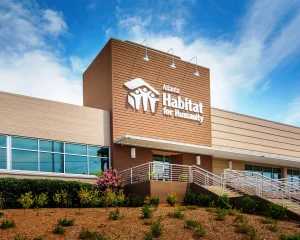 – A High School or Trade School With a Construction Program
Many high schools and trade schools offer construction programs to aspiring young individuals in that industry. These programs often have limited budgets, so your discarded materials could be a huge help.
– A Community Garden
Another eco-friendly alternative is to donate your old roofing materials to a community garden so they can be used to help build and protect plants that are being grown for the benefit of everyone.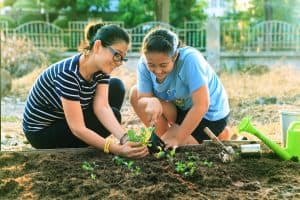 Donating your old roofing material is a great way to give back to the community and help others in need. It's also a great way to get rid of that old, beat-up roofing material taking up space in your garage! So don't wait any longer, find a worthy recipient for your old roofing material today. Many organizations will also provide you with a receipt so that you can write off your donation on your taxes.
5. Dispose of Old Roofing Materials Properly
Finally, if none of these other options are convenient or available to you, you can always properly dispose of your old roofing materials at a dump or a landfill. Simply locate your nearest landfill and arrange transport for your materials. Make sure to read any rules or limitations before disposing of the items, and then say goodbye to those old eyesores!
Conclusion
Even the sleekest and most professional roofing project is incomplete without proper disposal of leftover materials, so make sure you utilize some of these suggestions when you're finished with your roof. Recycle your old roofing materials, reuse them, sell them for a profit, donate them to someone in need, or dispose of them properly. And then, enjoy your new roof and your clean, uncluttered space!