How do I start designing my own house? A 10 Step Guide
Deciding to design your own house can be an extremely exciting and liberating experience once the whole project is finished, but there are a lot of things that are vital to consider as you are entering into the house design process.
How do I start designing my own house? 10 Steps to Get You Started on Your New Home Design:

You need to decide on the size of floor plan in your house. 
Calculate how many bedrooms your house will need.
Consider how you want the master bedroom suite to layout.
Decide on the style of home you want.
How many levels would you like in your new home?
Look into how you want the new home to function
Will you need any additional rooms?
What location would you like the house to be built at? A general area will work.
What style of kitchen would you like?
How many bathrooms would you like in your new home?
Now that you have a general idea of the questions you should be asking, let's take a closer look at each one so you'll have some practical takeaways to work with.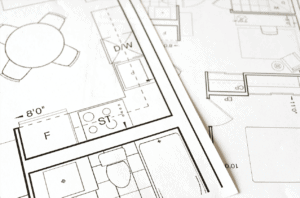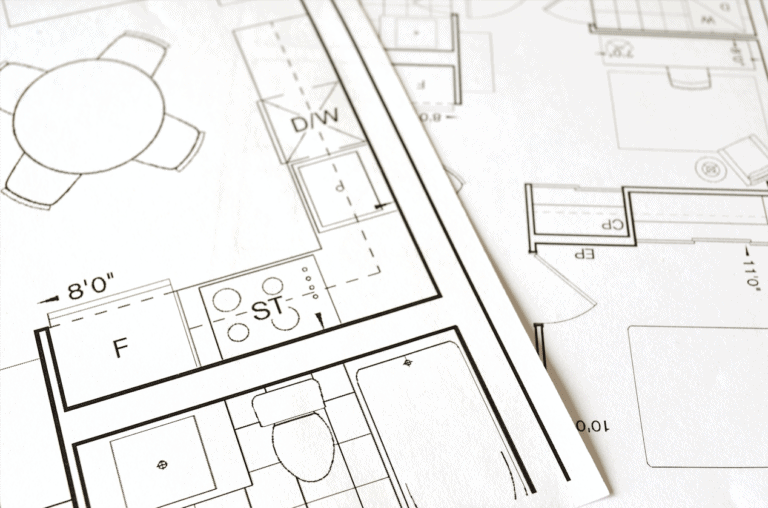 How Big of a House do You Want? Start with the floor plan size.
Something that is extremely important to think about, when you start designing my own house, is the floor plan of your home. What will your day-to-day look like in your new home? How will you spend most of your time? Because people aren't familiar with measuring the sizes of rooms, they are sometimes pretty disappointed with the size of the rooms once the project is finished. Remember to leave room for the extras that people forget like where you trash and recycling will be located, where your cleaners and cleaning supplies will be stored and additional storage for things like old records and keepsakes.
Try taking a measuring tape to the homes of friends and family to help you get a better idea of how big you will want your rooms to be.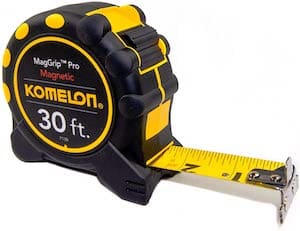 How Many Bedrooms Will There Be In The House? 
The key to deciding how many bedrooms to have in your new home is to think long term. You may have one child now, but do you want more in the future? You should also consider how many beds you currently own and how much bedroom furniture you have or will need to populate the space.
Will you have family members visiting often? Will you be having lots of visitors staying with you? Thinking these things through will save you a lot of disappointment in the future. You may also want to utilize a bedroom as an office space.
What Is The Master Bedroom Suite Layout For The House? 
An easy way to increase the value of your home is to ensure that the master bedroom suite has been well thought out. Additions like a private bathroom with soaker tubs, double vanities, walk-in showers and a large closet with lots of space, will definitely increase the overall value of your home later on. This is where the decision makers who will be purchasing your new home will spend a good portion of their time. A nice layout in the master can help with future resell value.
What Will The Style Of The Home Be? 
One of the best things to consider early on in the house design process is what the overall style of your home will be. This decision will have a domino effect on all the other decisions that need to be made later on, so it really makes the most sense to start here.
Try thinking about if you want a traditional style or modern style. Do you want to match your furniture to other surroundings of your interior? You may want to consider coming up with options to discuss with the whole family present because preferences usually vary in these areas.
How Many Levels Will The House Have? 
The decision to have one level or multiple levels is a matter of preference. Similar to the style of your home, it's good to think about the implications of having a one or multi-level home in the long term.
If you are planning on retiring in this home, later on, one level may be more ideal. Another situation may be that you have less space so you need to make the most of your property by increasing the square footage by having multiple levels. Either way, knowing how many levels to have in your home is crucial to decide ahead of time.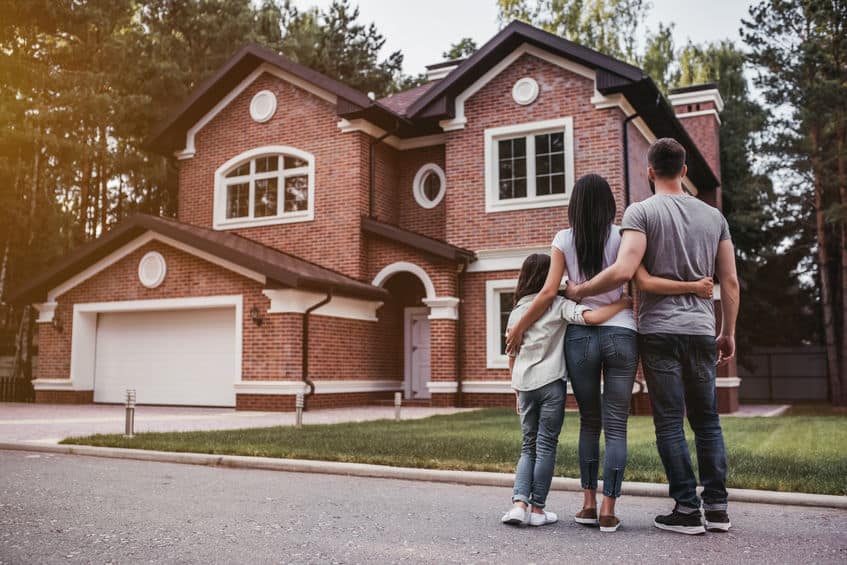 How Will The House Function? 
How functional your new home is can make all the difference in the world when it comes to living everyday life in your new home. If you have to walk through rooms awkwardly on your way to the dining room, or a bathroom is too far away from a bedroom, it can be quite uncomfortable.
Put some time into planning the proximity of rooms, traveling from one room to each other room, making sure the distance and flow feel smooth.
Will The House Have Any Extra Rooms? 
A trend that is pretty popular among new homes is the use of extra rooms in the house. If you have lots of kids, a playroom could be the perfect addition.
If a family member is working from home, a home office will make them a lot more comfortable and help them separate work time from family time.
Having a laundry room that is nice to be in will also be a huge plus for whoever is spending the most time there. Put some extra thought into any other rooms that might be good add-ons!
Where Will The House Be Built? 
It may seem obvious, but planning where your new home will be built can often get overlooked. This decision will affect all other decisions in the home.
Is your home built on a hill or in a flood zone? Is the soil in the area known to shift and cause structural integrity issues? Is the home in a busy neighborhood or on a rural lot?
These are all important questions to ask when looking at different locations to start building your home. If you ever plan on selling the home, I recommend having an expert assist you with selecting an optimal location since this can greatly increase the home's resale value.
What Style Kitchen Will The House Have? 
It would be very easy to go with a very basic kitchen plan and move on, but something that could help you long term is to find a kitchen style that you love and then adjust from there.
Kitchen Styles to Consider
Modern
French Country
Farm House
Cottage Charm
Contemporary
Costal
Mediterranean
A lot of supply stores will even assist you in coming up with a custom design for your kitchen that you will be proud of for years to come. Put the effort into designing a dream kitchen that you will be proud of!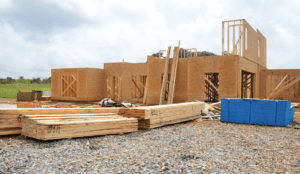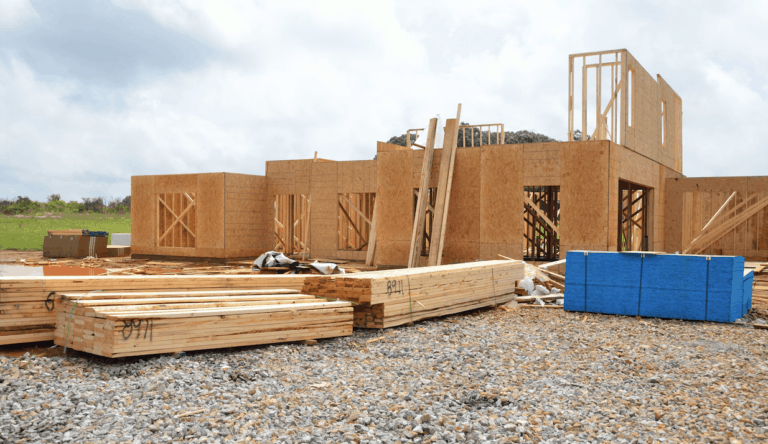 How Many Bathrooms Will There Be? 
If you are still asking the question, How do I start designing my own house? You need to look at the number of bathrooms. Even though the number of bathrooms for the average home has increased from 2 and a half bathrooms to 3 over the last few years, sometimes quality is better than quantity.
Take some time to research ideal bathroom layouts, and don't be afraid to ask questions! If you and your spouse are sharing a bathroom, consider adding more features that will accommodate both of you.
If your kids are using a half bath for the majority of the time, consider catering it to their specific needs. There are so many options when it comes to bathrooms, so be sure to do your research ahead of time!
Extra Things That Are Easy To Forget:
Will There Be An Irrigation System Installed?
Installing an irrigation system for your yard can make all the difference when it comes to curb appeal, but is easy to forget about in the home design process.
There is a lot that goes into this kind of installation like knowing whether or not to install a large PVC conduit under the driveway, remembering to keep a diagram of the irrigation system for future use or even taking a picture or videoing exactly how the pipes are laid out. All of this will help you in the future, and you'll be grateful that you put in the time.
Where Will Televisions Be Installed? 
Most homes in America have lots of TV's these days. You need to make note of every location that you want a television installed and make sure there are power outlets available in that location. Doing this ahead of time will keep you from having to figure out how to hide ugly HDMI and power cables.
What Direction Will Doors Swing? 
Be sure and double-check which way all of your doors will be swinging. As much as we want things to go right the first time, builders' plans aren't always completely accurate when it comes to details as small as this.
Think through where your walls will be in relation to the doors, and make sure there aren't any doors that will hit each other when both are opened at the same time. It's a small detail, but worth doing the extra work on.
Will You Need a Security System?
Having a Security System can reduce your insurance premium and also add a level a of comfort for you and your family. There are many types available utilizing a video surveillance system is more cost effective than ever. You can keep an eye on your property and family even when you're away.

Where Will The Water Heater Be Installed? 
An easy home design hack that you can use when installing a water heater is to inquire with your builder about installing it above you in the attic, rather than taking up valuable room in the garage.
Builders are usually able to accommodate to this pending that there aren't any other unforeseen issues. Also, make sure you request the best water line fittings because if there is an accident or something ruptures, the damage in the attic is significantly worse than it will be if it is installed in the garage.
Where Will Power Outlets Be Installed? 
Knowing where all of your switches and lights will be is a really important part of designing your home. It is very easy to accidentally plan a light switch where you have a pantry or shelf already placed, and this becomes extremely inconvenient if it is caught too late.
Another thing to consider is where any outdoor outlets will be placed. Things like having an extra freezer in the garage, placing an outlet near the driveway for irrigation purposes, having lighting for your landscaping, outdoor holiday lighting for Christmas or Halloween and if you want these lights on an additional separate switch.
As you can see, there are a lot of vital things to consider when designing your own home. Speaking with a qualified architect can help lay the plans before you ever meet with the builder. We hope you have found this information helpful as you begin designing your new home!