Budget-Friendly Furniture Hacks: Upgrading Your Home On A Shoestring
There's an undeniable joy that comes from transforming your living space into a sanctuary that reflects your personal style. Yet, sprucing up your home often feels like a costly endeavor. But what if we told you that you can give your home a fresh, personalized upgrade without having to break the bank?
In this article, we'll explore and share some budget-friendly furniture hacks that can help you redesign your home on a budget. So, pull up those sleeves, let's dive into the wonderful world of DIY and frugal home styling!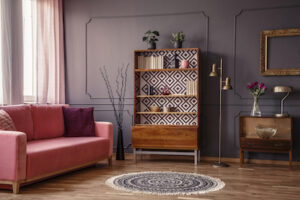 1. Refreshing Existing Pieces
Nothing says 'classy' quite like a set of high-quality dining chairs. However, if your chairs are looking a little worn-out or don't quite match your aesthetic, don't worry about investing in a brand-new set. Instead, give them a facelift with some paint or reupholstering.
For a modern look, consider painting them in a monochromatic palette or go bold with contrasting colors. If the upholstery is faded or dated, find some affordable fabric you love and give them a fresh, stylish upgrade.
2. Repaint and Refinish
Give old wooden furniture a new lease on life by refinishing it. A fresh coat of stain or paint can transform a piece and make it look brand new.
3. DIY Upholstery Refresh
Is your couch starting to look worn out? Don't rush to buy a new one! Try your hand at DIY upholstery. Whether it's a new fabric or some strategic stitching, you'll be amazed at the difference a little upholstery work can make.
4. Revamp with Paint: A Splash of Color
A fresh coat of paint can work wonders for tired furniture. Revamp your old wooden pieces with a splash of color that matches your home's theme. Painting furniture is an affordable way to give your home a new look without spending a fortune.
5. Pallet Magic
Wooden pallets are not only affordable, but they are incredibly versatile for creating unique pieces of furniture. From coffee tables, and outdoor patio sets, to chic bookshelves, the possibilities are endless. You can often find these pallets for free at local businesses or for a low price at hardware stores. A bit of sanding, staining, or painting, and you can have a bespoke piece of furniture for a fraction of the cost!
6. Artful Bookcase Display
Bookcases are more than just storage for books; they can serve as a focal point in your room if styled correctly. Try rearranging the books by color for a rainbow effect or intersperse your books with objects, art pieces, and photos.
Add a string of fairy lights for a touch of whimsy, or mount a mirror at the back to add depth. These small changes can turn your simple bookcase into an artful display.
7. DIY Customized Shelves
Customized shelves not only provide storage but also add a personal touch to your space. Build DIY shelves using inexpensive materials like wooden planks or industrial pipes.
8. Multi-Functional Furniture Magic
Optimize your space and budget with multi-functional furniture. Invest in a sofa bed or a storage ottoman that doubles as seating and storage
9. DIY Art and Décor
Personalize your home with budget-friendly DIY décor projects. From handcrafted wall art to customized cushion covers, embrace your creative side and add a touch of uniqueness to your living space. DIY projects not only save money but also allow you to showcase your personality and flair.
Why spend a fortune on artwork when you can create your own?
Utilize your creative skills to make beautiful wall art from everyday items. Use an old window frame and fill it with photos for a rustic picture frame or make a stylish, abstract piece. Not only will these pieces add a personal touch to your decor, but they'll also save you money.
10. Plants: Greenery for a Fresh Touch
Houseplants are a budget-friendly way to add a dash of color and a breath of fresh air to your home. Not to mention, they can double up as beautiful decorative pieces and create a calming atmosphere. Choose low-maintenance plants that thrive indoors and add a fresh, natural vibe to your living space. Use macramé hangers for a boho look, or place a couple of succulents on a tray for a minimalist appeal. Don't worry if you don't have a green thumb, there are plenty of low-maintenance plants that can survive even the most forgetful plant parents.
11. Rearranging Furniture: A Fresh Perspective
Sometimes, all you need is a new perspective. Rearrange your existing furniture to create a fresh layout and revitalize your living space. Experiment with different configurations until you find the most functional and visually appealing arrangement.
12. Furniture Swapping
Remember that not all changes need to involve a paintbrush or a hammer. Simply swapping the furniture around or repurposing pieces can give your rooms a fresh new look. That side table in your living room could become a nightstand, and your old ladder might be a perfect towel rack in your bathroom. It's all about getting creative and thinking outside the box.
Frequently Asked Questions (FAQs)
Q: What are the best DIY furniture repurposing ideas?
A: Some great DIY furniture repurposing ideas include turning old bookshelves into storage units, transforming wooden crates into side tables, and repainting old dressers to create stylish statement pieces.
Q: How can I find affordable furniture at thrift stores?
A: To find affordable furniture at thrift stores, visit regularly, keep an open mind, and be willing to invest time in searching. Don't hesitate to negotiate prices and focus on quality items with potential.
Q: Where can I find affordable furniture online?
A: Look for budget-friendly furniture deals on online marketplaces and furniture retailer websites. Don't forget to read reviews and check the dimensions before making a purchase.
Q: What are some easy upholstery tips for beginners?
A: For beginners, start with simple upholstery projects like dining chair cushions or small ottomans. Watch online tutorials, use staple guns for securing fabric, and take your time for a polished finish.
Q: What are some space-saving solutions for a small home?
A: Clever storage solutions like under-bed drawers, hanging organizers, and stackable bins can optimize space in a small home.
Q: How can I optimize space with multi-functional furniture?
A: Look for furniture that serves multiple purposes, such as sofa beds, storage ottomans, and wall-mounted desks. These items maximize space while offering additional functionality.
Q: How do I refinish wooden furniture to give it a new look?
A: To refinish wooden furniture, start by sanding the surface, then apply a fresh coat of paint or stain. Finish with a sealant to protect the new finish.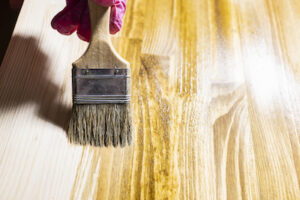 Conclusion
Upgrading your home on a budget doesn't mean compromising on style and comfort. By embracing creative furniture hacks and smart shopping strategies, you can transform your space without overspending. Remember to repurpose, refurbish, and reimagine to achieve a personalized and budget-friendly home that reflects your unique style.
So, why wait? Start exploring these budget-friendly furniture hacks today and turn your house into a dream home without breaking the bank!