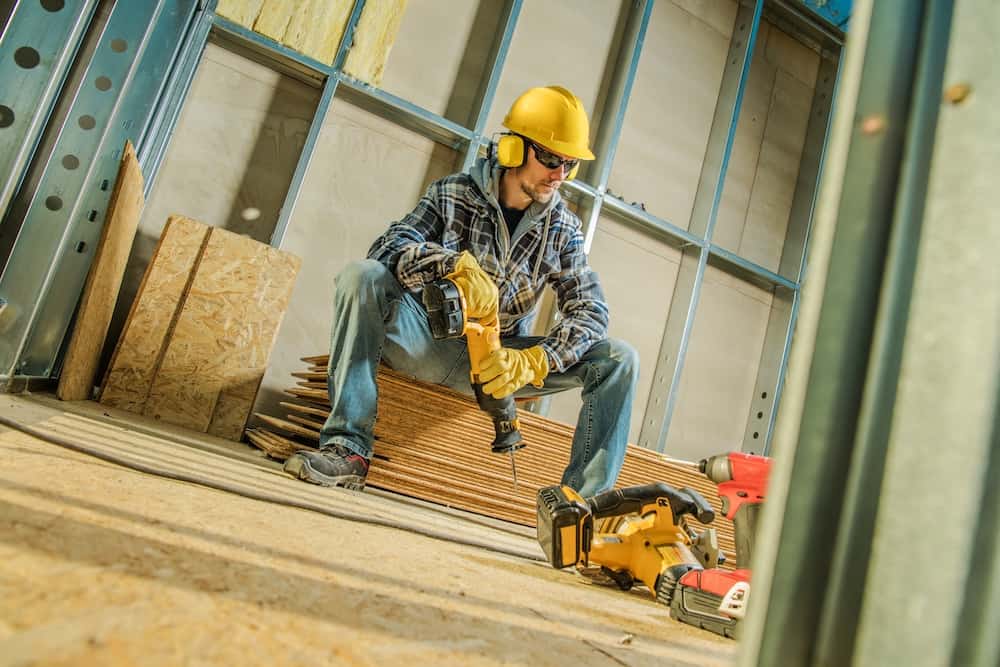 11 Jan

Best Reciprocating Saws for Demolition 2022
Recommended Reciprocating Saws for Demo Work and Drywall
It's almost demo day, and you're looking for the best reciprocating saw for your project, whether that's renovating a home or business or something else. Reciprocating saws are an excellent option to ensure construction materials can be cut or torn away. Although they are helpful for any demolition project, keep in mind that these saws are heavy pieces of demo equipment, weighing around or up to 10 pounds, and they can have intense kickback. These saws are best for professionals who are accustomed to working with demolition projects. Reciprocating saws are not intended for small or precise cuts but rather to insert into the side of construction material to cut it away. Reciprocating saws can do a lot of manual labor with much less than you would typically be putting in. 
There are several different types of reciprocating saws that you can use for your demo project. An excellent all-around general reciprocating saw is a cordless one that offers a long battery life and around 3,000 SPM for getting the most value for your demo project. This way, your saw is convenient and not quite as heavy as others while also featuring powerful abilities to cut through materials. Still not sure what the best reciprocating saw for your demolition would be? 
Here are a few considerations to take, however, when deciding what the best saw for your demolition would be: 
Use: Make sure you're not getting a reciprocating saw for precision cuts, which is better left to a different saw type. 

Speed: These saws go by their SPM, or strokes per minute. Getting a saw with a variable speed trigger could be helpful because you can increase the speed slowly, helping with kickback. 

Material Type: If your planning on cutting through wood, most reciprocating saws will work. However, for exclusive metal-cutting, you may want to get a saw that features more teeth per inch. This will ensure your saw is able to efficiently cut through metal. 

Battery Life: Although we recommended a cord-less option, a corded saw is more powerful and long-lasting. If you're doing tons of demolition work, you might want to opt for a corded saw. However, if you okay with a rechargeable battery, be sure to check the average last, which should range from 20-60 minutes. Go with the cordless option that suits your type of work best.
The DCS367B 20V MAX XR Brushless compact Reciprocating saw, (tool only) features a compact and lightweight design to make your demolition or drywall jobs easier. It has a variable speed trigger with 0-2900 SPM. It also offers a 1-1/8″ stroke length, a pivoting shoe to help stabilize as you cut, and a bright LED light which illuminates your working surface. This saw is designed for both wood and metal cutting. Specs: keyless 4-position blade Clamp, variable speed trigger, anti -slip comfort grip, weight at only 5 lbs, length at 14.5 inches. Backed by DEWALT'S 3 year limited warranty. Includes: 1) Dcs367 20V MAX Reciprocating saw. Battery and charger sold separately. ** Remember on this tool that the battery and blades are sold separately**
Review:
Awesome tool lots of power! Rips through a 2×4, 4"abs pipe and large branches like a hot knife through butter. I also have the larger non brushless 20v sawzall and the 12v Milwaukee brushless hacksaw and by far I prefer this little guy!
Weight: 5 lbs
Dimensions: 14.5 x 6 x 7 inches
Makita, a pioneer in Brushless motor technology and battery innovation, combines both in the 18V LXT Lithium-Ion Brushless reciprocating saw (tool only). It has an electronically-controlled BL Brushless motor that matches torque and RPM to the application, and is powered by the industry fastest charging 18V Lithium-Ion batteries (sold separately). with Makita, users can remain in one battery platform, using the same fast-charging 18V batteries on the XRJ05Z As they use across the Makita 18V LXT cordless tool line-up.
In addition the XRJ05Z is equipped with efficiency features for faster cutting. The long 1-1/4" stroke length increases cutting efficiency, and the refined crank mechanism design minimizes blade deflection and reduces vibration. Convenience features include an L.E.D. Light to illuminate the line of cut, a retractable tool hook, and "tool-less" Blade Change for faster blade installation and removal.
Review:
Great saw. I am tearing apart and rebuilding a 900 sq. ft. deck. I have 55 4 x 4 posts with the joists nailed to the posts underneath this thing. Using Diablo carbide 9″ blades. 5 nails in most of the posts. This combination slices the nails like butter. Battery life is great. Saw is well balanced and not much vibration. I am an 80-year-old male and the saw really helps to do this job. I have another 13 amp older saw and this is just as powerful with much less vibration.
Weight: 7.8lbs
Dimensions: 4.61 x 18.94 x 8.62 inches
 3. 
SKILSAW SPT44A-00 13 Amp Reciprocating Saw with Buzzkill Tech
The SKILSAW 13 AMP Reciprocating Saw joins the SKILSAW lineup to outperform any reciprocating saw tried before. This saw features patented Buzzkill Technology that delivers unmatched vibration suppression, up to 35% better than the competition*. This means comfortable, controlled cuts that won't wear out the tool or the user. The 13 Amps of SKILSAW power quickly shreds through even the toughest materials.
The variable-speed trigger puts you in control, no matter what you're cutting. The unique body design assists, in most applications, to direct dust and debris away from the user. Ideal for rough cutting such as demolition and remodeling. Works with wood, heavy duty pipe, structural steel, cast iron, wood embedded with nails, tubing, conduit and trim, drywall, plastics and non-ferrous metals.
Review:
Best reciprocating saw I've ever owned!!!!!! Rip & tear, cut through large beams, and Finnish, it does not matter this saw will do it all. You don't need to waste more $ on another brands. Owned and used every commercial brand saw like this, but this one for the money is all you will ever need! (Commercial Carpenter & Framer for the Last 35 years.)
Weight: 9lbs
Dimensions: 19.7 x 3.6 x 8 inches
The Bosch GSA18V-083B 18-Volt Reciprocating Saw is built for ease of any demolition projects. The Bosch GSA18V-083B 18-Volt Reciprocating Saw easily move through difficult tasks in tight spaces where others can't fit. It has the best power-to-weight ratio in its class, and delivers a fast 3,050 strokes per minute.
At only 15-3/4-Inch long and 4.4 Lbs. (bare tool), this powerful, compact cordless reciprocating saw provides an impressive 0.83-Inch stroke. This allows electricians or plumbers to remove more material per stroke. The tool's light weight is ideal for continuous cutting in over-the-head applications.  
Review:
I have a corded Bosch reciprocating saw and this cordless can hold its own with the cord saw. The compact size gets it into spaces the cord version can't manage. The light weight means it is much easier to use overhead. It does use battery power at a pretty good clip, but I have a couple of chargers and four 2.0 amp hour batteries to keep up with continuous use.
Weight: 4.4lbs
Dimensions: 15.75 x 3.15 x 8.1 inches
If you're looking for a reciprocating saw that offers unique versatility, this model from WORX may be just the thing! With a 2-in-1 design, you can easily pivot the head into a jigsaw position, allowing you to have the perfect tool for any project you are working on. 
Another unique feature that this model offers is a built-in dust blower to keep your working surface clean. Although you won't often need this function while using your saw to trim trees, it provides greater versatility when working on indoor projects.
Review:
The versatility of this 2-in-1 tool makes it a win in my books! I have used this reciprocating saw for many projects around the house and have been fully-satisfied each time. I highly recommend this saw, especially for people who have limited storage space for power tools.
Weight: 4.2lbs
Dimensions: 9 x 5 x 6.5 inches