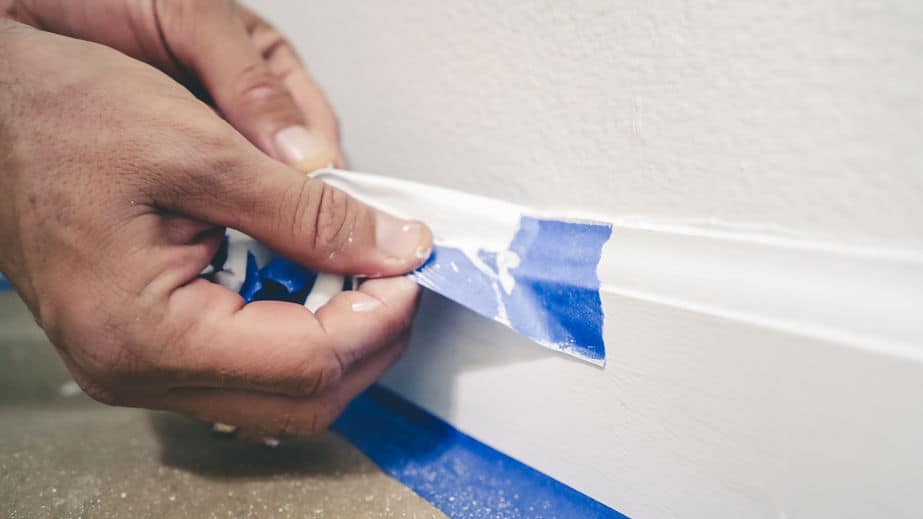 02 Nov

Best Electric Sanders for Baseboards 2022
Recommended Electric Sanders for Baseboards 2021
No mater the type of coating that you want to use to finish out your baseboard a proper sanding will ensure a smooth surface. Using an electric sander can cut down on the time and effort you'll need to complete your project. Taking time to use an electric sander will also give you the opportunity to fill in cracks, small holes and nicks. This will also add a touch of quality to the project. Utilizing the proper sander will help prep the wood to accept the fresh coat of varnish or paint to complete the job.
Type of Sander Needed for Baseboards 
Baseboards often have groves and places that are hard to reach for a orbit sander or a belt sander. Our pick for baseboards is a detail sander. A detail sander has a tip that can reach in to the nooks and groves that are found on most baseboards.
The 20V max Mouse sander is cordless and very easy to focus on tight spaces in. your base boards. It has a ergonomic and ver compact design. The grip will allow for was of use and control no mater the job. The designers also included detail finger attachment that can be interchanged. This will help when trying to sand base boards. Another plus is the 2. year. limited warranty offered by black+decker.  This product comes with a single battery but we advise purchasing an additional battery so you can charge one as you use the other to sand your baseboards.
Review:
Very great sanders. If you use it with regular 1.5 amp battery you can go up to 20 minutes of non stop sanding. I also used it with the 4 amp battery and this one came close to 1 hours of non stop sanding. The sure thing is the power you got with it. I sanded all my kitchen cabinet with this one and a electric one and for the same sanding time i could'n see the difference. Very wroth to buy.
Dimensions: 4.00 x 10.00 x 9.00 inches
The TAKCLIFE sander is ideal for sanding your baseboards. It's equipped with a dust collection box to collect dust and  filter the air. This helps to keep the work area clean. It is an ideal tool for indoor works.This sander is also equipped with 12Pcs Sandpaper. It also comes with two types of sandpaper meet your different applications of removing paint from wood, metal and other hard-to-reach areas. The soft rubber covered handle is comfortable for single hand control and reduce your fatigue.
Review:
WAY to much FUN to use!! Easy for my medium sized hands to use. The vibration doesn't hurt my hands(I'm older). It does sand very well. I use it to redo second hand furniture I want painted, designed specifically as my mind creates.
The dust catcher isn't 100%, but its close!!! I do this in a small unit with a pet who has breathing issues, but she's fine with it. In careful though to not do more than a 1/2 hr a day for her.
Dimensions: 8.9 x 4 x 5.9 inches
Electric sanders are an essential tool for sanding your baseboards. However, most sanders can not effectively get in tight spaces like corners and groves. This Ryobi Sander is perfect for baseboards. It is part of the One+ family which means it is compatible with Ryobi 18-volt batteries. This powerful, ergonomic tool orbits at 11,00 orbits per minute for a smooth finish on your wood projects. Sanding wood will bring dust. Tackle all of this dust by attaching your favorite wet/dry vac to this tool with the on board vac attachment. This product also includes 3 pieces of sandpaper to get you going. Simply attach it using the hook and loop system. Never miss a tight space again while sanding. Finish the job right, with this Ryobi tool.
Review:
This is making my trim project go MUCH faster! Perfect size for small, medium, or even larger projects (I will use this to sand about 40 feet of exterior fascia board once the weather gets nicer) It is helping me get my interior trim glass smooth before I paint it I have chewed up about 12 corners with wood filler on them with 1 piece of 120 grit sand paper and it still has life left in it. $20 on amazon, $35 at home depot, great bargain here.
Weight: 1.4 pounds
Dimensions: 6.1 x 7.3 x 4.1 inches
Tips for Sanding Your Baseboards
Uninstalled baseboards are the easiest to sand. Removing them from the wall can be a challenge. Installed baseboards are more difficult but sanding them while there still on the wall can help eliminate the chance the baseboards are broken when they are removed.
Tip 1: If you're working with uninstalled baseboards make sure to utilize sawhorses or a workbench to help make the job easier.
Tip 2: Utilize a calm system to hold the in place as you are sanding your uninstalled baseboards.
Tip 3: You'll need to have a vacuum handy to clean up the mess that will ensue.