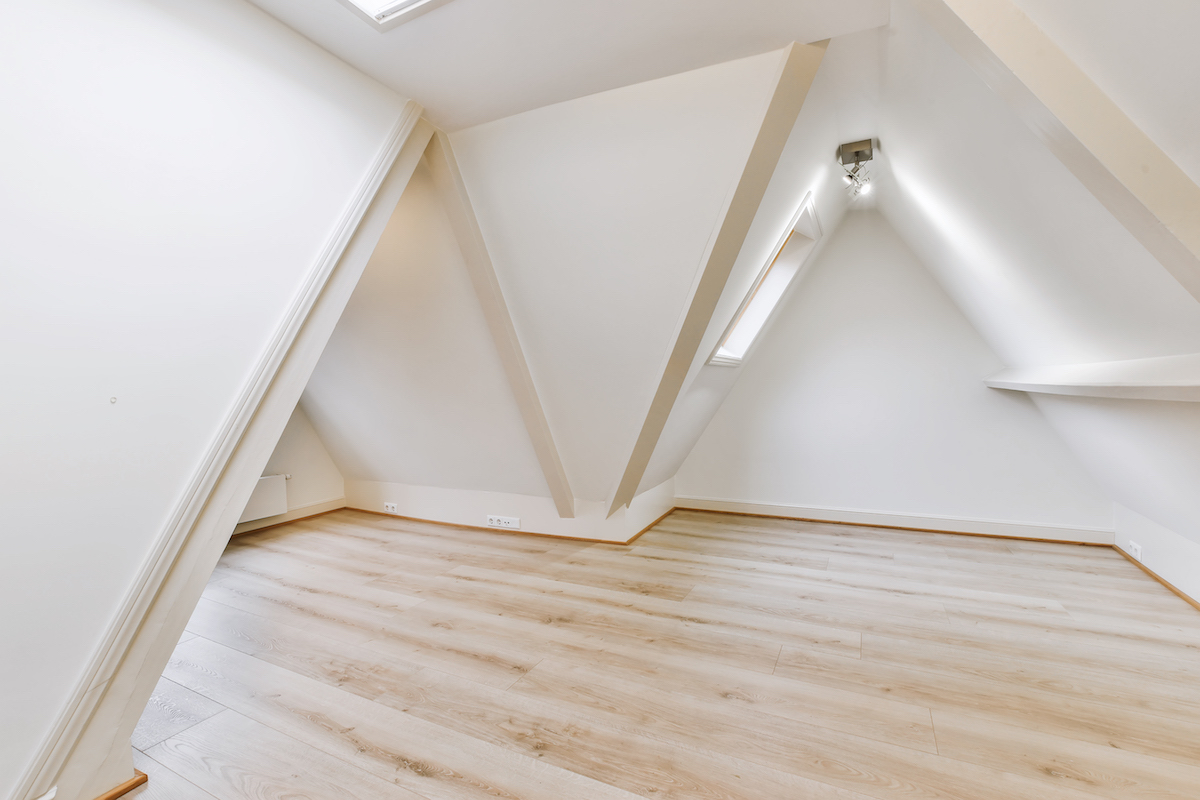 29 Dec

7 Ways To Effectively Use The Storage In Attic
Best Ways to Use Your Attic Storage
For too many years now the attic has been a place of mystery, that place was Christmas was hidden until the proper time and suddenly it appears from nowhere. It has also been that place for the sanctuary of all abandoned and embarrassing clothes or single guy decorations like the ever so loved Jack-o-lope that were never meant to be seen again. The attic has been a storage place for all those things that you protect from prying eyes or from being damaged by the elements.
So, what is the best way to effectively use the storage in your attic? The answer is to make it an everyday useable space. There are many options. Now time to think out-of-the-box. How can you make it more useful and possibly increase the value of your home?
Keep reading to learn about seven ways to effectively use your attic storage space.
1. Turn Your Attic Into an Office
One of the best ideas for utilizing your attic is to make it into a nice clean, organized office space where you can work away from the distractions of home or communicate with clients if you work from home.
Create this room with a desk, storage for your supplies, bookshelves for reference works, file cabinets to keep all of your records in good order, and comfortable seating. Add plants around the room to give yourself something green to look at.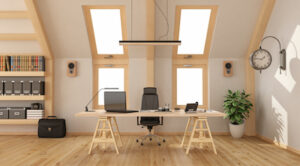 Relaxing and Working
Since the Covid-19 pandemic, many people have started working from home. Some have turned the front room into a home office and others find it more convenient to work in the attic.
The reason for this is that since most homes only have one floor, there is no privacy and people can interrupt you at any moment. This feeling of isolation causes stress and reduces your productivity. If you make sure all of the materials are up there and if you make the office inviting, soon the attic will be where you work.
Making Your Attic Your Own
The best part about an attic is that it already has a door and windows so your main construction needs consist of adding insulation, sheetrock, paint, and possibly stairs.
If you think about it, this idea is the easiest and best because the room itself already exists. All you need to do is make it livable again.
The cost of finishing your attic will depend on how much work needs to be done to make it safe, secure, and clean enough for an office.
You may want to give it an electrical update to make sure there are enough plugs for what you need. Also, it would be best to add insulation and sheetrock on the ceiling so that your heating and cooling bills remain low.
2. Turn It Into a Bedroom
Many people want an extra bedroom in their home but do not have the space. Instead, they can turn their attic into an actual bedroom for your guest or children to sleep in so it does not feel like you will be imposing on them. You can create this room with a bed, dresser, and seating area for watching TV or sitting down to read.
Great for Teenagers or College Students
Do not forget about that teenager or college student that is needing their space. This is a perfect place for them to have a nice clean room to live in. You can add a desk if they want one and maybe even allow them to decorate it any way that they would like.
In this space, you can keep things less formal so your teenagers might enjoy being up there instead of feeling like they are banished from the living areas of your home.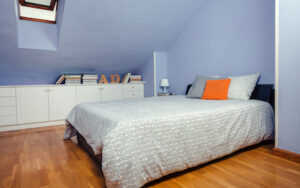 Make it Basic
There are just a few of the basics you can add to your attic bedroom. For some this room is perfect for having roommates come up and stay while you are staring down that last year, or two, before retirement.
Make it Extra Special
You might even give it a little more flare to make it feel like home for your guests instead of feeling like they are staying in someone's closet. The same thinking goes for the office, but now since you are creating a bedroom, think about how comfortable it needs to be.
You might want to add flooring or carpet. Even if you only making the bedroom up there part-time then you still need to think about adding insulation and sheetrock because you want to keep the comfort level.
The cost of finishing your attic bedroom will depend greatly on what you want in that space. Sheetrock and insulation are a must, but if you want carpet or anything else then it will increase from there. Also, remember this can increase the value of your home while filling a need.
3. Turn It Into An Entertainment Center
If you have kids, then this is probably one of the best ways to utilize your attic for their benefit. Create this room with a large screen TV that is mounted on the wall, comfortable seating for everyone to enjoy watching their favorite shows or movies, and an area where you can store all of your video game consoles.
This is where you can save money. Color the walls with the chalkboard paint, giving them a place to write on the walls. Buy cushions and bean bags instead of sofas and chairs.
You can later make it a man-cave but now make it fun for kids who quickly change the focus from one thing to another. The cost of creating this space will depend on what you want in it and if you plan to do any of the work yourself.
4. Turn It Into a Workout Center
Create this room with exercise equipment so you have everything you need to work out in one place and a wall that has mirrors so you can see yourself while working out. If you work out with weights, think about reinforcing the floored areas. Also, it will be wise to put in some electrical plugs for your TV or whatever you like to listen to while exercising.
Is the Cost Worth It?
The cost of this room will depend on how much work you want to be done. If you are doing the labor yourself then the cost might be very low.
If not, then this can become expensive quickly. Exercise equipment can be really expensive too, especially if you are looking at treadmills, elliptical machines, or only the basic pieces.
Think about will you use it enough to be worth the cost? Do you want to spend that much money on something that might go unused or will it quickly become what it was before?
5. Turn It Into a Playroom
For those of us with little ones, this room is great for their playtime and yours. Create this room with all of your children's favorite games, toys, and a TV that you can turn on for a little background noise while they play.
You can also add a reading area or computer where you can sit down and watch the kids enjoy themselves while getting some work done. This will also be a great place for your children to take naps so you don't have to keep shuffling them off to bed.
You can even use this room as a way for your children to go and enjoy themselves without having to leave the house, or be with anyone else who isn't family. You can save money by using cushions and bean bags instead of sofas and chairs.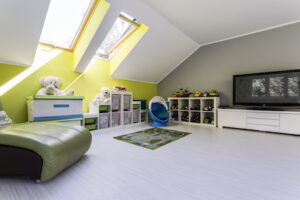 6. Try A Multi-Purpose Space
Do not limit your thinking to just one type of room make it a multi-purpose area. This is a great idea for those of you that have to share a home with your extended family or just have a lot of guests coming in and out of your home.
Create this room with a desk, filing cabinet, chair, sleeper sofa, and television. Feel free to enclose this room with a door if you want some privacy while working or sleeping.
7. Turn It Into a Master Bedroom
This is probably one of the most popular ideas for utilizing your attic space. It can even lead to an amazing master suite, which would include a large bathroom, a separate sitting area so you can have a grand time getting ready in the morning, and a large walk-in closet where you can store not only your clothing but all of your other belongings as well.
Make it Yours
What have you dreamed of for a bedroom? You can make this space all of that and more. Want a fireplace? No problem. If you like the high ceilings, then paint them with beautiful colors to match the furniture or other decorations in the room. You are limited by your imagination so take advantage of it.
In Conclusion
If you have an attic in your house, now is the time to discover new and creative uses for it so you can make the most of this space. Don't forget about adding value to your property. Follow these seven suggestions and you'll be well on your way to creating something wonderful for yourself and your family.