The Most Expensive Home Repairs & How to Prevent Them
Being a homeowner is very expensive when considering unpredictable damage that sometimes arises. There's nothing more frustrating than a burst pipe or broken central heating, and these emergencies require urgent, and often expensive, attention. As a result, homeowners should make the effort to employ preventative measures. So, what are the most expensive home repairs, and how to prevent them?
Some of the most expensive home repairs are roof repairs, driveway repairs, water damage, foundation repairs, and fire damage. While the best way for how to prevent these expensive home repairs range from identifying signs early to carrying out essential maintenance, these steps can save a lot of time and money.
So now that you have an idea of the most expensive home repairs and how to prevent them, let's take a closer look at them. As detailed below are some of the most expensive home repairs out there and how you can go about preventing them. Bearing each of these in mind might just be the ticket to saving your wallet.
1. Roof Repair
First up is roof repair. This is such an expensive procedure as it requires trained and qualified professionals to carry it out. This might include IPAF training or other training for working at a height. Despite this, the roof is among the most protective and important parts of a home, meaning potential repairs need to be addressed immediately. Indications that a roof repair is in order include damaged chimney flashings, saggy spots, moss patches, and damaged shingles. The roof repair is also essential because the installation of solar systems requires a solid roof. The cost of this will vary depending on the size of your roof, its material, and your location.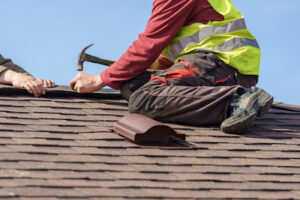 2. Driveway Repair
After as many as two decades, almost every driveway will crack. Despite this, poorly installed asphalt driveways can have incorrectly built bases. These won't support asphalt during freeze-thaw cycles throughout the year. This can result in premature cracking. In order to prevent this from happening, you should ensure your driveway is installed by a professional using a sturdy base. Following this, sand should be used on concrete instead of salt during the winter months. Similarly, tree roots around driveways should be properly managed, and excessive weight on driveways should be limited.
3. Sewer Line Repair
No one wants sewage to back up in their basement or yard; fortunately, well-maintained sewer lines can last anywhere between 50 and 100 years. Despite this, gurgling drains, rotten egg smells, water appearing in the tub after flushing the toilet, or clogged plumbing fixtures might indicate a sewer line problem. This can be avoided, though, by refraining from putting animal fat, coffee grounds, oil, and grease down the drain. Similarly, caring for tree roots around the sewer line can make a significant difference. Lastly, getting your sewage pipes cleaned every two to three years by a contractor can rescue your pipes. 
4. Water Damage
From flooding basements to leaking pipes, electrical wiring, walls, and floors can be significantly damaged by water. Within the initial 24 hours of a leak presenting itself, the damage should have already been addressed. In the absence of this urgency, the whole procedure will become much more expensive. In order to prevent water damage, you should ensure downspouts and gutters are clean, remove and maintain tree roots by utility pipes, investigate and amend leaks immediately, install water detection devices, and upgrade washing machine hoses. 
5. Foundation Repair
The nature of foundations can be intimidating and complex; however, the need for foundation repairs should be addressed with urgency. This is essential for ensuring your home's longevity. After all, foundations can be damaged as a result of plumbing leaks, drainage issues, age, and more. That said, the warning signs are easy to look out for and include out-of-square doors and windows, uneven floors, sinking, settling, water leaks, and cracks. Each of these issues can be avoided, though, by draining water away from the house and planting shrubs and trees at a distance.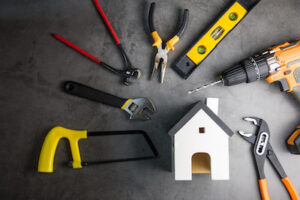 6. Termite Damage
Most American properties are heavily comprised of wood, which makes them quite an issue across the region. Everyone knows how termites eat through wooden furniture, walls, floors, and more, leaving a trail of destruction. Despite this, identifying the presence of termites can be a tricky process. Some indicators might include tiny holes in drywall, little mud tunnels across walls, damaged timber, or hollowed-out wood. Avoiding the presence of termites is no easy task; however, having a professional conduct an annual inspection is one of the easiest ways to identify and exterminate them as soon as possible. 
7. HVAC Replacement 
The reparation and replacement of cooling and heating systems can be extremely expensive. What's more, they tend to break at the peak of winter or the height of summer, when you need them more than any other time. Despite this, this cost will vary depending on the brand, the HVAC unit's size, and also the square footage of your home. In order to prevent damage, you should replace the air filters on a quarterly basis and also organize an annual inspection with an HVAC company.
8. Wind or Storm Damage
Heavy snowfall, tornadoes, hail, hurricanes, heavy thunderstorms, and strong winds can all wreak havoc on your property. Some of the most common complications include roof, decking, and siding damage. One of the worst things that can happen is a large tree collapsing on your home and significantly damaging your roof. In order to prevent this from happening, you should bring in a professional tree-cutting service every two years or so. This service is specially designed to inspect and remove mature trees and limbs that are too close to your house. 
9. Siding Repair
Siding is an integral feature of your home's aesthetics, insulation, and protection. Despite this, the likes of age, moisture, wildlife, and hail can significantly damage this layer. You can determine whether it's time to update your siding by looking out for fading, looseness, cracks, dry rot, cracking, denting, chipping, blistering, and bubbling. In order to maximize your siding's longevity, you should ensure tree branches aren't too close to the side of your home and only use quality siding installed by a professional company.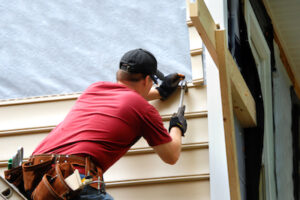 10. Smoke and Fire Damage 
Last but not least, fire damage requires licensed professionals to repair or rebuild sections of your home. That said, expenses will heavily depend on insurance plans and the number of rooms that have been affected. The installation of a sprinkler system can reduce fire damage by as much as 90% and well-maintained smoke detectors and easy-to-reach fire extinguishers can save lives.
Conclusion
No one wants to have to deal with an expensive home repair, but unfortunately, they happen. The best way to avoid them is by knowing what the most common and expensive repairs are and how to prevent them. With a little bit of knowledge and preparation, you can save yourself a lot of money in the long run. Thanks for reading!