A lot of property owners have questions about whether or not they should stick around for pest control treatments, or leave for a while until the exterminator is finished. When there are strong chemicals involved with any project around your home, it's understandable that you have concerns about you and your family being close to them. 
So what is the best practice for when extermination services arrive to treat your infestation? Do you need to leave your home during pest control? Here is a complete guide to help you know exactly what to do when the time comes. 
Do I Need To Leave My Home During Pest Control? Most pest control services suggest staying away from your home for 1-3 hours after treatment. However, some pest control companies say staying at your home during a pest control procedure is completely safe for most pest treatments. Most pest control companies have recognized the danger of some of their treatments, and have swapped them out for natural alternatives that will keep you and your loved ones safe.
Pest control companies will generally keep you fully informed on the process and will talk you through every step of the extermination.These new methods used by pest control companies can be used both outdoors and indoors safely, which makes it easy for everyday life to go on business as usual. It is routine for technicians to ask you to not go where the treatment has been administered for at least 15 minutes so that it has ample time to dry.
Natural alternatives of pest control are very effective for getting rid of insects, bugs, and rodents for the long term, all while being safe for your children and pets, even if they come in contact with them.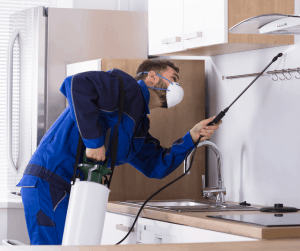 What To Expect During Pest Control Treatment 
To help prepare you for your first pest control appointment, and to assist you in having a better understanding of what all goes on, here is a break down of what you can expect during pest control treatment.
1. First Impressions 
When a Pest Control company arrives at your place of residence, they will usually be wearing a professional uniform and start by introducing who they are so that the client feels more comfortable. 
After the initial meeting, pest control technicians like to check out both the outside and the inside of your home to see if any red flags stand out right away. 
These pest control companies know that you will have questions, and are happy to answer any that you have. Don't hesitate to inquire about a method they are using or why they are performing a certain task. 
2. Inspection Of Your Entry Points
Following first impressions, Pest Control companies will do is take a moment to inspect doors, windows, crawlspaces, pipes and attics for any potential entry points that bugs and insects can use to get inside of your home. 
Pests will use any opening that they can find to take shelter in your house, and they are really good at looking too. While you might be able to find a few of them on your own, pest control technicians are trained to know exactly where to look, and also know about the less known entry points that are usually accessed. Trust your  Pest Control company to examine every nook and cranny until the problem can be addressed. 
Depending on how many entry points are discovered, it could take quite a bit of time before they can move on to the next step of the process.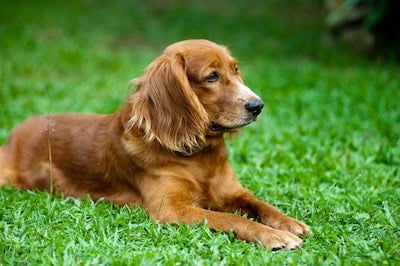 3. Inspection Of Your Yard

A thorough inspection of your yard will also take place at some point during your Pest Control companies visit. 
The best way to stop an infestation is to cut it off at its very source. Most critters usually make their way into your home from the outside, so this is a crucial part of the inspection process. During the winter months, heavier pest traffic can be expected, because they are all looking for somewhere warm to call home. 
Pest Control inspectors will also look into good places to administer outdoor pesticides like diatomaceous earth or boric acid. These options are harmless to the rest of your yard but extremely effective against pests. 
The price for outdoor services is usually determined by how big your yard is and what kind of pests you are attempting to exterminate. 
4. Checking For Moisture 
A vital part of the inspection process is to examine the entire home or place of business for any signs of moisture damage or build-up. Pests love moisture because they need it to survive. If they find an area in your house where the moisture level is high, there is no doubt they will be attracted to it. 
If you already know of some spots in your home where there has been moisture build-up, it's a good idea to point those out to the pest control team upfront. Bringing these areas to light will help the Pest Control technicians to perform a more focused inspection, and highlight the most important areas that need treatment faster than trying to discover them on their own. 
The technicians inspecting your home will know what kinds of things to look for and will know a bad spot when they see one. From there, they will identify the best solution and come up with the best plan of action for treating the area. 
5. Analysis & Final Report 
After the inspection has been completed, the technician will compile a multi-page, detailed report that outlines the affected areas, what methods should be used, and what the cost of the entire treatment will be. 
Inspectors will usually try and send this out to the home or business owner via email or mail within 24 hours of the initial inspection. 
This report will also layout construction faults or damage that are most likely to occur with future pest problems such as termite damage or drainage issues. Recommendations for solutions or particular treatments are usually included in this portion as well. 
After reading through the report you have received, you should have a good picture of what the appeal of your property is to pests, along with previous, active or future pest problems that could result in damages to your property. 
While each pest inspection is unique to the individual company, you shouldn't expect many variations from the outline that is laid out above when inspectors show up at your doorstep. 

Why You Should Hire A Professional Pest Control Company

While this process may seem straight forward, it is still important that you hire professional inspectors to examine your home. 
Professional inspectors know how to tell the difference between dirt mounds that are caused by earthworms and the leftovers of wood being chewed by termites. To untrained eyes, these two piles can look exactly the same. 
Some of the other benefits of hiring a professional include: 
Professional Pest Control Companies Save Money — While it costs more upfront to hire a professional, the result is that the treatments are long-lasting. This keeps you from needing to spend way too much money on temporary solutions. 
Professional Pest Control Companies Save time — While you may not have time to research the solutions for your pest problem, it is our full-time job. We know exactly what techniques to apply to your unique situation, which will save you a huge amount of time. 
Professional Pest Control Companies Have A Plan — Professionals can eliminate pest infestations quickly because they are trained in how to use certain tools, methods and plans to get the job done. 
Now that you have all of the information, what are you waiting for? If you are ready for a professional Pest Control Company to inspect your home, don't hesitate to reach out today!