The Benefits of Working with a Realtor When Buying or Selling a Home
When selling your house or making a major real estate purchase, the world of real estate can be overwhelming.
Whether you're grappling with the question, "Is it better to rent out or sell your house?"  or simply looking for your dream home, one thing is clear: the complexity of real estate transactions demands expert guidance.
This is where real estate agents come into play. Seasoned real estate professionals bring a wealth of knowledge, experience, and an extensive professional network to the table, ensuring your buying or selling journey is smooth and successful.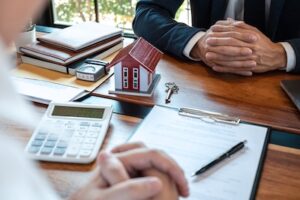 Insights into the Real Estate Industry
Real estate agents are your key to unlocking insider knowledge of the ever-evolving real estate industry.
From understanding the nuanced fluctuations in the housing market to leveraging insights on the competitive landscape, experienced agents equip you with valuable information.
They provide regular updates on market trends, interest rates, and regional developments that could impact your buying or selling process.
The Challenges Without a Realtor: Potential Pitfalls of the DIY Approach
Getting Around the Market Alone
Venturing into the real estate market without an experienced guide is like navigating a maze blindfolded.
Without an in-depth understanding of market trends and pricing strategies, you may end up selling your property for less than it's worth or paying too much for a new home.
Time-Consuming Process
The process of selling or buying a house requires considerable time and effort.
From managing endless paperwork to coordinating showings or open houses, handling it all on your own can become an overwhelming full-time job.
Missing Out on Hidden Opportunities
Without a realtor, you might miss out on properties that aren't publicly listed or fail to showcase your property to a wide pool of potential buyers, limiting your options and possibly prolonging the selling or buying process.
The Risk of Legal Issues
Real estate transactions involve a complex web of legalities.
A misstep can lead to potential legal issues, adding unnecessary stress and potential financial burden.
Negotiating Hurdles
Without the negotiation skills of a realtor, you could struggle to reach a deal that's in your best interest. You might accept an offer too soon or push too hard and lose a potential buyer or seller.
Now that we've looked at the potential challenges of going it alone, let's explore the numerous advantages of engaging a professional real estate agent.
The Advantages of Working with a Realtor when Purchasing a Home
Tailored Property Search
Having a realtor by your side transforms the home-buying process.
They fine-tune your search parameters, leveraging their access to multiple listing services to find properties that align with your preferences and budget.
Their extensive knowledge of local communities and forthcoming listings can often open doors to properties you won't find independently.
Detailed Property Analysis
Agents conduct a thorough evaluation of potential homes, assessing the property's condition, potential repair costs, and appreciation or depreciation potential.
They shed light on local zoning issues, neighborhood growth, and community aspects—critical factors that contribute to your long-term satisfaction and investment return.
Handling the Paperwork
Real estate transactions are synonymous with complex paperwork.
Experienced agents take on this burden, ensuring every 'i' is dotted and every 't' crossed.
They ensure the correct documentation, adhere to deadlines, and keep you informed every step of the way, helping to avoid future legal disputes and closing costs surprises.
Advantages of Working with a Realtor when Selling a Home
Strategic Home Pricing
Pricing your home strategically is key to attracting potential buyers and closing a profitable deal.
Agents conduct a comparative market analysis to set a competitive sale price. Their experienced eyes may also suggest home improvements to boost your property's value without overcapitalizing.
Maximum Property Exposure
Realtors use a wide range of marketing strategies, including professional photography and virtual tours, to showcase your home at its best.
They leverage their extensive professional network and use multiple listing services to give your property the exposure it deserves, reaching a vast pool of potential buyers.
Expert Negotiation and Closing
An experienced agent represents your interests during negotiations, striving to secure the best possible price.
They assist with the home inspection process and manage the intricate closing process, ensuring a seamless selling journey from start to finish.
Navigating Complex Real Estate Transactions
Overcoming Transaction Hurdles
Each real estate deal presents its unique set of challenges.
Real estate brokers, with their wealth of experience and problem-solving abilities, anticipate and swiftly address potential roadblocks, ensuring your transaction stays on track.
Ensuring a Fair Transaction
Realtors are bound by a code of ethics, guaranteeing a fair and trustworthy process.
They protect your interests throughout, from initial price setting to finalizing the deal, providing a layer of security to your financial transaction.
Extended Benefits Beyond Buying or Selling
Continuous Real Estate Support
Even after the successful completion of a transaction, agents continue to provide support.
Whether you need assistance with relocation logistics or guidance with post-purchase issues, your realtor remains a phone call away.
Building Long-Term Professional Relationships
Engaging a realtor often leads to a long-term professional relationship.
Their extensive real estate knowledge and ability to understand your needs make them an invaluable resource for all your future real estate dealings.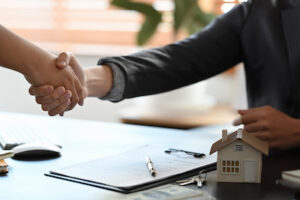 Emotional Support and Confidence in Decision Making
Guidance Through Emotional Journey
Buying or selling a home is often an emotional rollercoaster. Experienced agents provide much-needed emotional support during this time, reassuring you through every high and low.
Confidence in Your Decisions
With a professional real estate agent at your side, you can be more confident in your decisions. They provide all the necessary information and advice, ensuring you make informed choices at every turn.
Access to an Extended Network of Professionals
Connections to Related Service Providers
Realtors can connect you with trusted professionals such as mortgage brokers, home inspectors, contractors, and title companies, further simplifying the transaction.
Leverage of Professional Relationships
The professional relationships that agents maintain with other real estate professionals can prove advantageous in negotiations and for smooth transactions.
Future Real Estate Needs
Future Investment Opportunities
Realtors keep you informed about future investment opportunities, market trends, and property management services if you're considering becoming a landlord.
Knowledge for Future Transactions
Working closely with a realtor during your buying or selling process also equips you with valuable insights and knowledge, which can be beneficial in any future real estate transactions.
Time and Convenience
Time Efficiency
A realtor handles various time-consuming tasks like organizing open houses, coordinating with other agents, and managing the documentation process. Their involvement allows you to focus on other important aspects of your life.
Convenience and Accessibility
Realtors offer flexibility in terms of arranging showings or meetings according to your schedule, making the process less stressful and more convenient.
Professional Advice on Property Improvement
Staging and Presentation Advice
Realtors can provide professional advice on staging your home to appeal to a wider range of potential buyers, improving the chances of a swift sale at a good price.
Improvement Recommendations for Better ROI
Experienced real estate agents can suggest home and curb appeal improvements that can significantly boost the property's value and yield better returns on investment.
Understanding the Local Housing Regulations
Navigating Local Housing Laws
Realtors, with their knowledge of local housing laws and housing regulations, ensure that your transaction adheres to all legal requirements, minimizing risks of potential legal issues.
Insight on Local Housing Policies
Agents also keep up with changes in local housing policies and can guide you on how these changes may impact your buying or selling process.
Financial Expertise and Guidance
Financial Understanding and Advice
Realtors are well-versed in the financial aspects of real estate transactions. They offer advice on mortgage options, down payments, and closing costs, helping you make well-informed financial decisions.
Assistance in Securing Financing
A realtor can guide you toward trusted lenders and help you navigate the financing process. Thus ensuring you secure a mortgage plan that best fits your financial situation.
Conclusion
The numerous benefits of working with a realtor—be it their market knowledge, negotiation strategy, handling of legalities, or post-transaction support—only underscore their indispensable role in your home buying or selling journey.
Engaging a realtor does not only mean having an expert to guide you—it means having a partner dedicated to making your real estate dreams a reality.
Whether you're stepping into the market for the first time or you're a seasoned buyer or seller, remember: a successful real estate journey is but a realtor away.