If you have recently experienced a natural disaster, whether that be a flood, tornado, storm or fire, then you can understand the devastation that follows.  When your home and property have been destroyed by a natural disaster, then storm damage restoration will be a solution for you and your family to begin to regain what was lost.
So, what is storm damage restoration? Disaster restoration is a service provided in order to repair and rebuild what was destroyed during a natural disaster.  It is the process of restoring a property owner's estate back to its original condition. 
Storm damage restoration can be a dangerous and tedious process that yields the best results when left to a highly trained professional.  There are a number of specific safety precautions that a certified specialist will take for each individual natural disaster that occurs.  Because of this, we recommend leaving any significant storm damage restoration repairs to the professionals.
When should you seek disaster restoration assistance?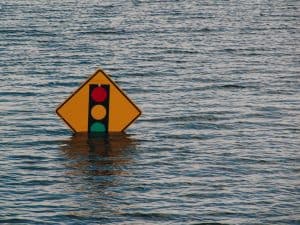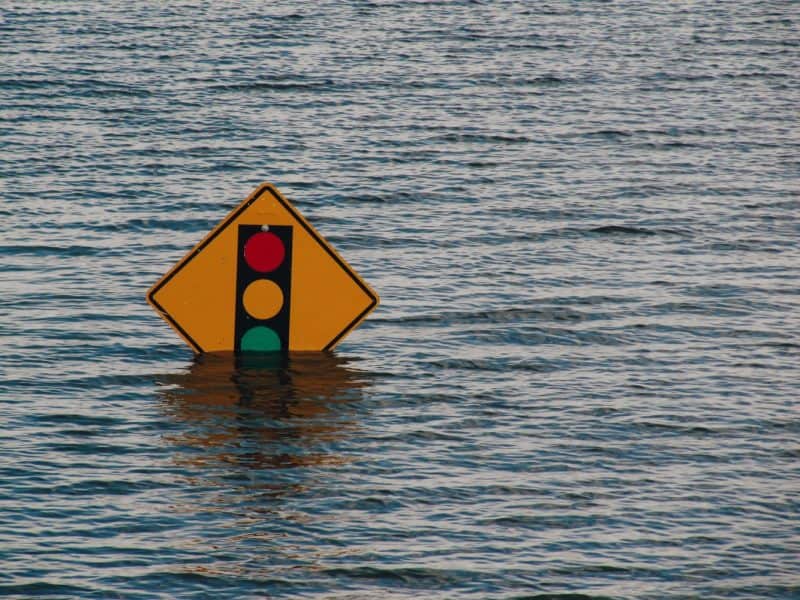 The moment you discover you have suffered from any kind of storm, water damage, or fire damage, then it is time for you to contact a disaster restoration service. 
Do not assume that the problem you're facing is either too small or too large to ask for help.  It is best to get a professional opinion.  Most disaster restoration companies will have an immediate emergency response procedure. A highly trained and certified technician should be available 24/7 to come and assess the level of damage to your property.  
It is important to be prompt in your communication with your home or renter's insurance as well as your local storm damage restoration company. Your property may be seriously damaged, at risk of significant complications and in need of repair.  At any point, you can go from losing some things, to losing everything. 
A team of professionals will have the knowledge and skill required to correct the present damages while simultaneously preventing further damages from occurring.  Emergency restoration requires urgency and skill. By being quick to reach out to a professional, you are making it easier to save whatever parts of your home that may still be salvageable.  It is always best to begin the restoration process as quickly, efficiently, and affordably as possible. 
It is also vital that you do not interfere with this process by attempting to begin cleaning up on your own, because you could potentially make the situation worse in addition to putting your personal health and safety at risk.  There are many potentially hazardous accidents just waiting to happen once the integrity of a building's structure has been compromised. 
A storm damage restoration company is trained to know how to navigate these situations safely, preserve what is able to be salvaged of your home, and repair and replace the rest.  So as soon as you and your family have evacuated and made it to an area of safety, the next phone call you make should be to a local disaster restoration specialist.
What kind of service should I expect from a storm damage restoration company?
A day on the job for a storm damage restoration specialist can be difficult in nature.  When facing disastrous situations where people have potentially lost their homes, memories, and other valuable and irreplaceable items, it is vital that they remain kind and professional at all times. 
So when you are being serviced by a storm damage restoration company, you should expect nothing less than the highest quality of customer care.  Your technician will be knowledgeable, kind, and quick to answer any questions that you may have. 
Once you have been introduced to your disaster restoration specialist and they have given you an estimate for the cost of repairs, they will begin the restoration process as soon as possible. 
Sometimes this may require them requesting additional assistance or specialized tools and machinery, so be prepared to be patient.  The restoration process can seem lengthy at times, but an experienced and high-quality disaster restoration company will do everything within their power to assist you.
No matter how long the process takes, your disaster restoration team of professionals will be by your side from start to finish.  You will be notified as soon as your home is back in livable condition or if you will need to find housing replacements. If the latter is the case, a restoration staff member will be available to walk you through those steps. 
You should never be left in the dark, but rather experience an open line of communication with compassion and respect. You should never find that yourself in a situation where your restoration team has caused further damage or has failed to complete the task at hand. 
If you are ever unsatisfied in any way with a service you have received from a disaster restoration company, then be quick to let somebody know so that the issue can be addressed. 
What should you do while you wait for storm damage restoration assistance?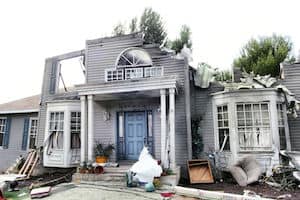 In this next section, we want to quickly cover with you a few safety precautions to be aware of as you prepare for a disaster restoration company to visit your property. 
Assure the safety of everyone involved
Take a quick inventory of you and your family's injuries, if there are any.  If necessary, seek medical assistance.  
Do not re-enter your home

 
If you had to evacuate your home during a natural disaster and it was damaged in the process, it is important to not re-enter your home without a local authority's approval.  Once re-entry has been deemed safe, do so with extreme caution.
Document as much as possible
Take as many pictures as you can of whatever was damaged or destroyed by the storm.  Take detailed notes as well. Both of these things will be valuable for your insurance agent and city municipality to cover your needs.  Be prepared to ask for and keep all receipts from any restoration assistance you receive for this purpose as well. 
Attention to the restoration of your home should ultimately be left up to the professionals.  Once you have done all that you can do within these safety precautions, you can turn your attention towards taking care of yourself and your family during the next few days or weeks to come. 
Because restoring a home can sometimes be a long process, take a moment to make sleeping and transportation arrangements if needed, until you will be able to move back in.  You will also want to ensure that you have food and water, prescription medication, and chargers for cell phones and laptops. 
There are a few additional people you will probably need to get in contact with. First, check with your gas, electricity, and water companies to have your utilities turned off if they are still running.  Then, consider calling your employer to let them know if you will need time off from work.  Finally, remember to reach out to your extended family members and friends just to let them know that you are okay. 
How much does disaster restoration cost?
There is no cookie-cutter formula available for you to calculate ahead of time what the total disaster restoration costs will be. These costs will vary greatly from case to case.
Expenses can be dependent upon your location, the level of damage you have encountered, as well as your insurance policies.  In other cases, it is possible to receive government assistance. 
This will usually apply if you were declared to be in a city or state-wide emergency. If you didn't have insurance on your home or business office before a storm struck your building, it isn't too late to call them and make a claim.  Remember to use your documentation and provide as many details as possible for your insurance team or your federal disaster assistance representative.
Home Advisor actually compiled a list of national average costs for storm damage restoration.  Now keep in mind that some of this, if not all, can be covered by your insurance company or government assistance. 
The national average cost to repair water damage was found to be $2,316.

 

The national average cost to repair fire and smoke damage was found to be $8,327.

 

The national average cost to repair storm or wind damage was found to be $5,917.
These expenses should cover the means to repair the damage and restore your home. Sometimes, this may also include the restoration of your furniture. If you are interested in restoring your furniture rather than replacing it, you can reach out to a furniture repair and restoration expert who specializes in the subject.  Otherwise, you may need to consider the additional costs of furniture replacement. 
There is no resolute price to place on the value of a home and the cost of losing one, but disaster restoration is a step you can take towards getting your home back when it has been damaged.