How to Prevent a Pest Invasion in Your Home: Expert Tips
The notion of a pest invasion in your serene abode can be a homeowner's worst nightmare. The thought of unwelcome insects, rodents, and other pests disrupting the tranquility of your home is enough to send shivers down anyone's spine. Fear not! In this comprehensive guide, we won't just delve into the standard pest prevention tips but explore creative and imaginative strategies endorsed by experts. These strategies aim to keep your home pest-free and infuse creativity into your defense mechanisms.
Choosing professional pest control services is a wise decision for effectively managing and eliminating pest infestations in your home. Professional pest control experts possess the knowledge, experience, and specialized tools to identify and address various pest issues efficiently. Unlike DIY methods, which may provide temporary solutions, professional pest control services offer comprehensive and long-lasting results. By hiring experts, you not only save time and effort but also ensure the safety of your family and pets. Professionals tailor their approach based on the specific pest problem, using environmentally friendly methods that minimize the impact on your living space. Investing in professional pest control services provides peace of mind, protects your property from potential damage, and contributes to a healthier, pest-free living environment.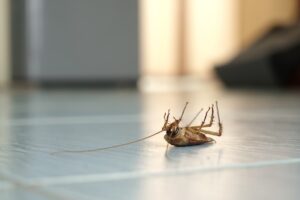 Seal the Fortress: Fortify Your Home's Perimeter
Pest Control Experts unanimously agree – the first line of defense against pest invasions is a robust, impenetrable perimeter. However, why settle for mundane measures? Instead of sealing cracks with standard caulk, inject some personality into your pest-proofing routine. Imagine crafting a "Seal the Fortress" ritual – a weekend project that involves the entire family. Choose colorful caulk to match your home's aesthetic, turning the sealing process into a vibrant, collaborative experience. Not only does this keep pests out, but it also adds a dash of creativity to your home maintenance routine.
Garden of Repellent Delights: Landscaping Against Invaders
Transforming your outdoor space into a pest-repelling oasis is an imaginative twist on conventional landscaping. Instead of simply planting deterrents like citronella or marigolds, consider creating a "Garden of Repellent Delights." Designate specific zones for herbs like lavender, mint, and basil, not only for their culinary appeal but also for their pest-repelling properties. Intersperse these plants with decorative sculptures or even fairy lights to enhance the aesthetic charm while keeping pests at bay.
Biorhythm Beats Bug Rhythms: Strategic Lighting Choices
In the realm of pest prevention, lighting can be your secret weapon. Experts advise steering away from standard bulbs in favor of those with specific wavelengths that pests find unappealing. However, why not take it up a notch? Create a "Biorhythm Beats Bug Rhythms" ambiance with intelligent lighting systems that mimic sunlight's natural ebb and flow. These deter pests and provide a dynamic, aesthetically pleasing environment within your home.
The DIY Menagerie: Handcrafted Traps and Repellents
Crafting your pest control tools can be both a functional and an artistic endeavor. Experts suggest making DIY traps and repellents using everyday items, but imagine the satisfaction of showcasing a "DIY Menagerie" – a collection of handcrafted pest control solutions. Get creative with designs, perhaps turning a mason jar into a charming wasp trap or repurposing an old teacup as a mosquito repellent station. This serves the purpose and adds a touch of uniqueness to your anti-pest arsenal.
Pest-Wardrobe: Fashionable Yet Functional Protection
Your home deserves to be as well-dressed as its occupants, and what better way to achieve this than with a "Wardrobe"? Instead of relying solely on basic insect screens, explore fashionable alternatives like decorative curtains or mesh panels that seamlessly integrate with your home decor. This prevents pests from barging in and elevates the aesthetic appeal of your living spaces.
The Symphony of Cleanliness: Harmonizing Home Hygiene
Maintaining a clean home is a standard defense against pests, but why not turn it into a symphony of cleanliness? Establish a "Symphony of Cleanliness" routine where each family member has a designated instrument – a broom, a mop, or a duster – to contribute to the melodic harmony of a spick-and-span living space. This prevents pests and transforms household chores into a creative, collaborative activity.
Eco-Friendly Pest Patrol: Harmonizing with Nature
Instead of relying on harsh chemicals, embrace an eco-friendly approach to pest control by harmonizing with nature. Consider using natural pest repellents like diatomaceous earth, neem oil, or cedarwood chips. These can deter pests without the use of harmful chemicals. Another option is to create an "Eco-friendly Pest Patrol" by introducing natural predators like ladybugs or beneficial nematodes to your garden. This keeps the pest population in check and fosters a balanced, eco-conscious environment around your home.
Magnetic Monitors: High-Tech Pest Vigilance
Upgrade your pest prevention game by incorporating technology into the mix. Instead of conventional traps, consider installing "Magnetic Monitors" – high-tech devices that use magnetic fields to detect and repel pests. This provides an advanced defense against invaders and adds a futuristic, innovative flair to your pest control strategy.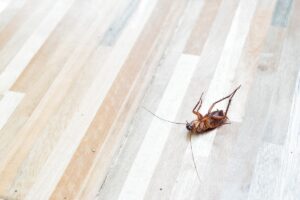 Frequently Asked Questions (FAQs)
Can pests really cause health issues?
Pests like rodents and insects can carry diseases that can harm humans. Keeping them out of your home is crucial for your well-being.
What if I already have a pest problem?
If you suspect or have identified a pest issue, it's best to contact a professional pest control service. They can assess the situation and provide effective solutions.
Are chemical pesticides safe to use?
While chemical pesticides can be effective, they should be used with caution. Follow the instructions carefully, and consider using natural alternatives if possible.
How often should I schedule pest inspections?
It's advisable to schedule pest inspections at least once a year, ideally before the peak pest season in your area.
Are DIY pest control methods effective?
DIY methods can work for minor pest issues, but for significant infestations, it's best to seek professional help.
Can pests cause structural damage to my home?
Yes, pests like termites can cause significant structural damage if left unchecked. Regular inspections can prevent such damage.
Conclusion
Preventing a pest invasion doesn't have to be mundane; it can be a creative, collaborative effort that transforms your home into a haven protected by imaginative strategies. From sealing your fortress with colorful caulk to curating a DIY menagerie of handcrafted traps, these creative tips endorsed by experts keep pests at bay and infuse a sense of uniqueness and charm into your pest prevention routine. So, embark on this journey of creativity and defense, turning your home into an impervious sanctuary against unwelcome intruders.