Eco-Friendly Roof Materials to Help the Environment
When choosing roofing materials, some of the commonly considered features are affordability, durability, and environmental friendliness.
Eco-friendly roofing technology presents a multifaceted definition of what it means to be conscious of our environment.
We have to consider how long the roofing material will last, the amount of recycled or recyclable materials it contains, and whether it can be reused.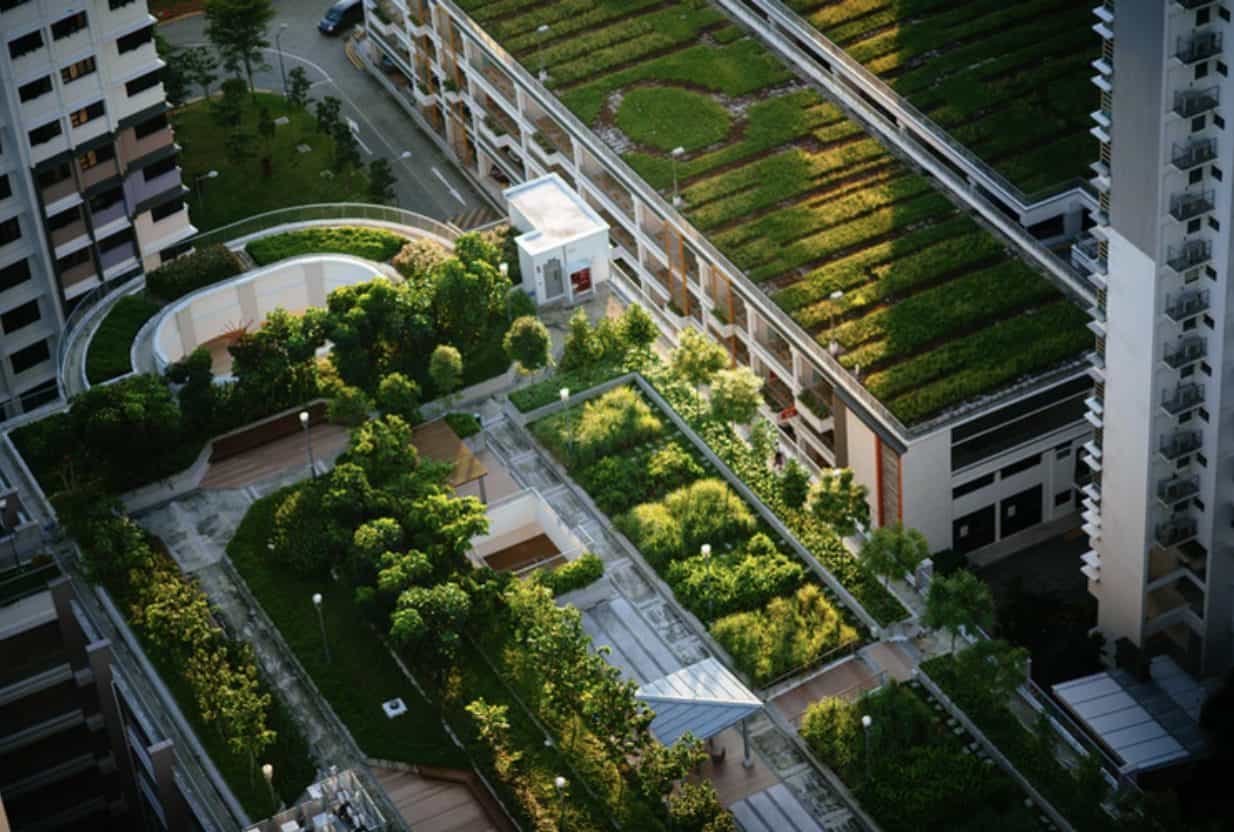 Photo by CHUTTERSNAP on Unsplash
There are several eco-friendly roofing materials you can choose from depending on your aesthetic considerations, your budget, material, and your building's architecture.
Each option has its unique advantages and disadvantages. Your circumstances and roofing needs will determine which one is best for your home or commercial building.
Here is a list of the available energy-efficient and eco-friendly roofing construction products you can choose from and what you should know about them.
1. Cool Roofs
Cool roofs are made using a mixture of white glue and gravel. Some are created by painting the roof white.
This helps the roof reflect the sun's rays, consequently reducing the amount of heat absorbed by the roof and penetrating the building.
Black roofing materials absorb a huge percentage of heat from the sun. This heat radiates into the attic floor of your home and further into the rest of your home.
When your home absorbs heat, the air conditioner will have to work harder to keep it cool, driving up your energy bills.
Cool roofs are becoming increasingly popular among homeowners because they will rely less on air conditioners and electricity to cool their homes on hot spring and summer days.
Cool roofs are ideal for buildings located in areas that are exposed to large amounts of heat and long periods of intense sunlight. The price of a cool roof is within the $0.75 – $3.00 per square foot range. This means a 2000 square foot roof would be between $1500 on the lower end and $6000 on the higher end for materials.
 2. Green/ Living Roofs
Living roofs, better known as green roofs, are a unique type of eco-friendly roofing system.
It turns your ordinary flat or sloped roof into a gorgeous garden (it works best with flat roofs). It is a great way of adding some greenery to your property.
Having a green roof at the top of your home will provide insulation and in turn, cool your home.
The vegetation cleans the air, and the presence of a garden on your roof reduces the amount and severity of stormwater runoff. It is also beautiful!
To install a living roof, you will need to include an additional layer of a waterproofing membrane.
A living roof can also be heavy, so depending on your roof's structure, you may have to add reinforcements to sustain the weight of the garden.
A green roof requires regular maintenance, which may be costly.
Repairing the actual roof surface may also be difficult and expensive because the roofing contractor will have to go through the garden before reaching the roof surface.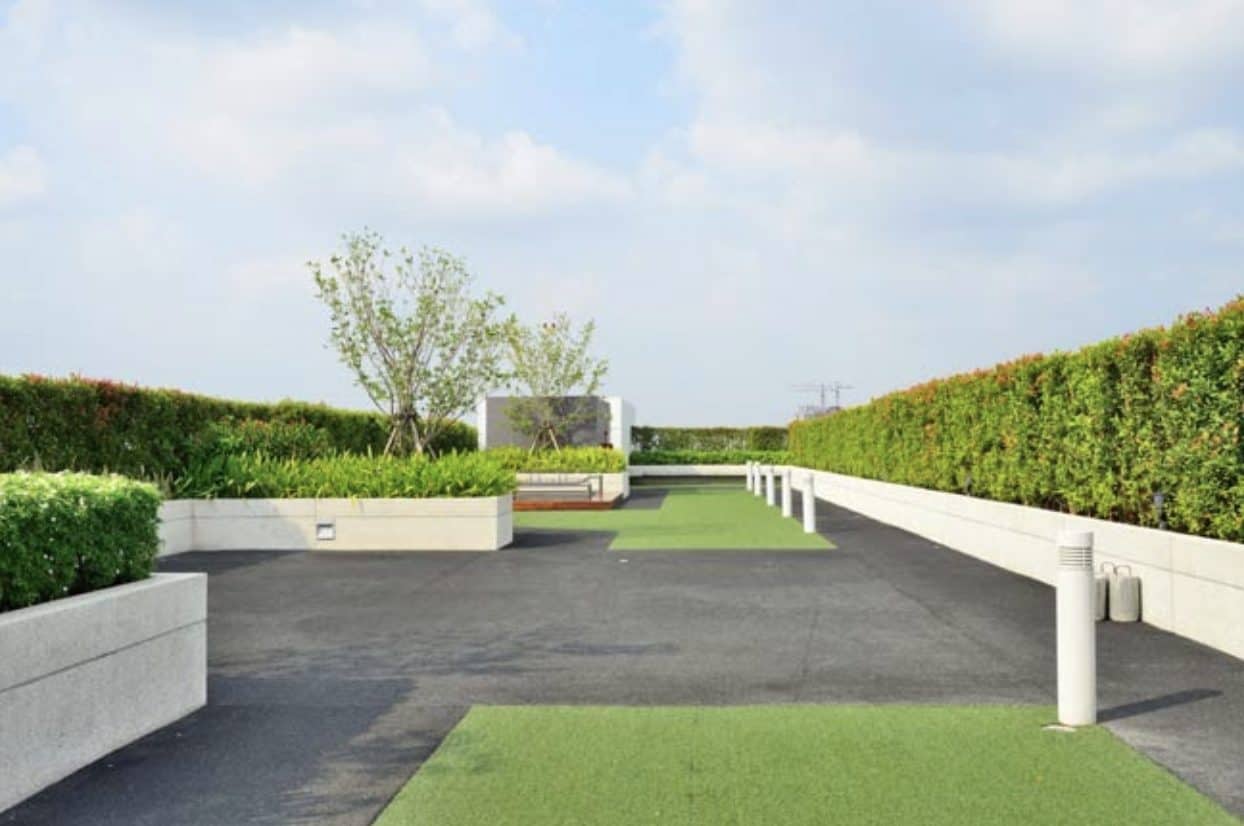 3. Metal Roofing
Metal roofs have one notable advantage over other roofing materials, and that's because they can be recycled at the end of their life. And given that they can last for over 50 years, it's a great eco-friendly investment that will last the test of time.
They will produce less waste in the long run. Metal roofing products also contain some amount of recycled material.
As is the case with cool roofs, metal roofing products have reflective properties that help your home remain cool in hot weather.
Their reflective nature is derived from the shiny nature of some products such as aluminum roofing sheets, or their ability to be painted with bright colors.
Your energy bills are likely to go down if you install a metal roof since you will use your air conditioner less frequently as well.
Metal roofs are pricey, but cheaper in the long-run due to their durability. They can also lose their reflective nature over time as they become weathered.
The price depends on the type of metal material you use. Typically, the costs range from $3.25 per square foot up to $22 per square foot. This means that the low end would be around $6000 up to $44,000 for a 2000 square foot roof.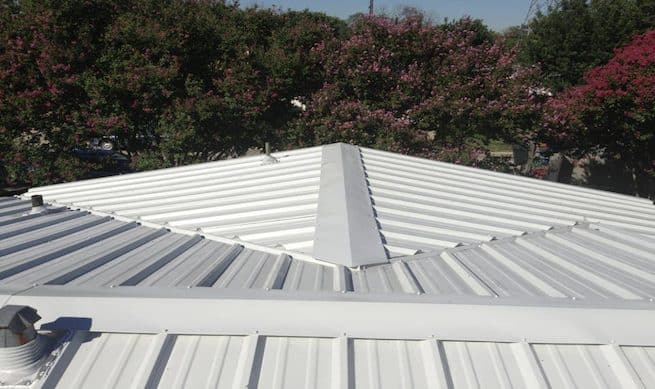 4. Clay Roofing Tiles
Not only are clay roofing tiles eco-friendly but they are also energy-efficient. They allow hot air that has been heated by the sun to circulate rather than remain trapped within the home.
They are also generally thick, forming an insulating layer above your home.
Additionally, clay roofs are low-maintenance roofs that are expected to last for about 100 years.
One of the downsides to installing a clay roofing system is that they are expensive, and the material itself is relatively costly. The material is also extremely heavy and requires additional reinforcements to support the weight.
However, they prove to be a cheaper option in the long run since they last for nearly a full century.
The average costs for clay roofing material range from $10-$18 per square foot. For a 2000-square-foot home, this would cost $20,000 on the low end up to $36,000 on the high end.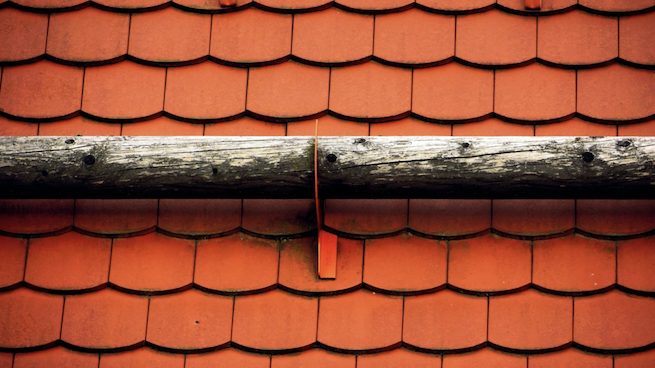 5. Solar Roof
A solar roofing system can either be composed of portable solar panels installed on an existing roof or tiles used as a roofing material.
Installing a solar roof will save a home or business owner lots of money that would have otherwise been used for paying electricity bills.
Solar roofs absorb energy from the sun and convert it into electricity that is usable within the home. Little to no maintenance is required for such a roofing system.
Solar roofs are expensive to install, but this can be waived by the expected savings made on electricity bills once they are installed.
Since it relies on the energy from the sun, it is not a viable roofing option for areas that do not receive adequate sunlight.
The costs for a solar roof on a 2000-square-foot home range from 15,000 to 40,000 depending on how much electricity you use and the number of solar panels needed.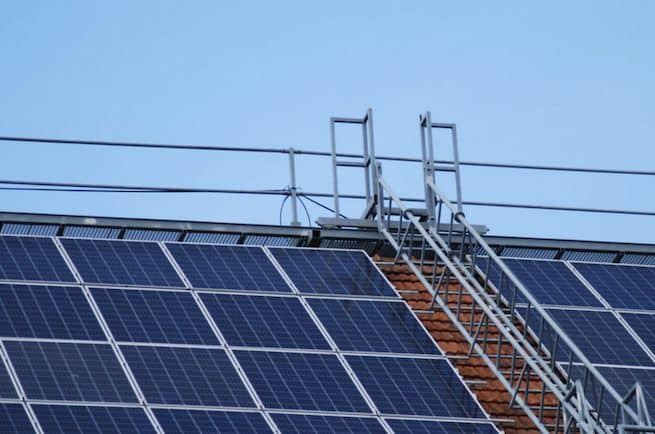 Photo by Istvan Hernek on Unsplash
6. Rubber Roofing
Rubber roofing materials are largely made up of recycled materials, making them very eco-friendly.
Reinforced rubber shingles can last up to 50 years and can survive harsh weather conditions such as hail and snow.
To make rubber roofing systems energy-efficient, property owners turn them into cool roofs by painting them white so they acquire reflective properties.
They are also ideal for the installation of green roofs since they are mostly for flat roofs.
The price range for rubber roofing materials ranges from $7.50 to $9.50 per square foot. For a 2000-square-foot home, this costs $15,000 on the low end up to $19,000 on the high end.
Final Thoughts
Environmental conservation is increasingly becoming a matter of concern in all sectors of the economy, and the construction industry is constantly evolving to meet these concerns.
Homeowners and contractors are considering eco-friendly construction products that are being produced by manufacturers in all of their projects.
There are several eco-friendly and energy-efficient roofing options available in the market. They include cool roofs which reflect the sun's rays and keep the home cool. Green roofs are made up of living plants that purify the air and help insulate the home.
Metal roofs boast of being recyclable at the end of their life and last decades. You have so many options to choose from, it can be hard to make a decision.
It comes down to how much you're willing to pay, the architecture of your home, and what services your local contractors provide.
Pick one that will help you achieve your environmental sustainability goals and enjoy your new roof to the fullest extent.